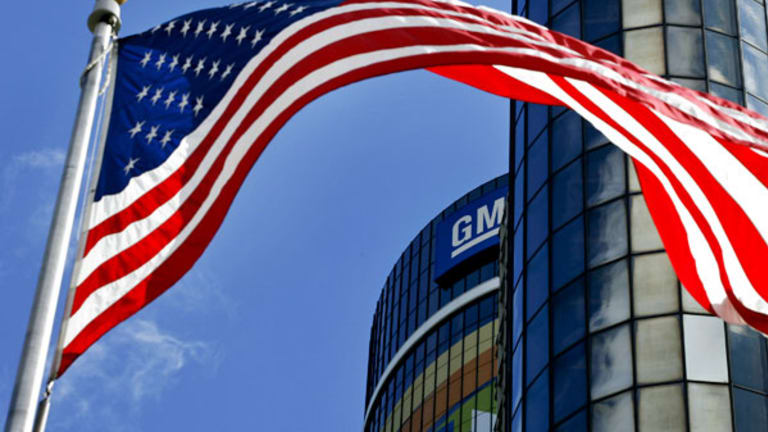 As GM's Stock Falls Below IPO Price, Risk and Vulnerability Rise
The company faces significant expenses and crucial labor talks, all with activists still lurking.
NEW YORK (The Deal) -- Shares of General Motors (GM) - Get Report hit a dubious milestone last week, falling below the level of the company's 2010 initial public offering price of $33 apiece. The decline is unlikely to force GM to reconsider merger overtures, but does highlight the automaker's vulnerability.
The weakness -- attributable to general market malaise, fears over slower growth in China and uncertainty over the sustainability of near-record U.S. auto sales -- has erased all of the gains GM made earlier this year after activists first pressured the company to return more cash to shareholders. Detroit-based GM capitulated to some of those demands in March, increasing its dividend and announcing plans to repurchase $5 billion of its stock.
Fiat Chrysler Automobiles (FCAU) - Get Report CEO Sergio Marchionne, who has publicly courted GM in recent months, is likely watching the share decline with great interest. Marchionne has argued that the industry is plagued by overcapacity, saying a combination of GM and Fiat could trim costs by combining research and development efforts.
General Motors has dismissed Machionne's merger overtures, and the idea of a large deal has so far not gained traction with GM investors. But further activist attention seems a better possibility. GM made peace with the investors who approached it in February, but in doing so signaled that funds holding just more than 2% of its stock could influence the company's behavior.
"They're vulnerable," said one investor who had opposed the initial buyback in favor of keeping the cash in-house to reinvest in the business. "More to the point, they've always been vulnerable, and now they have a track record of giving in quickly to activist demands."
The February group, which included Taconic Capital Advisors, Appaloosa Management, HG Vora Capital Management and Hayman Capital Management, originally pushed for board representation and suggested GM use its more than $25 billion in cash and $37 billion in total liquidity to repurchase $8 billion worth of shares.
Though GM does have substantial financial resources, it also has significant future expenses. The company is attempting to rebuild its captive finance unit, overhaul the Cadillac luxury brand along with its European operations, and invest in next-generation drivetrains and cabin electronics.
And there's further uncertainty ahead. The current agreements between the United Auto Workers and the Detroit Three expire in September, and later this month, GM CEO Mary Barra will kick off talks with UAW head Dennis Williams about a new deal.
The labor talks are shaping up to be a debate over whether concessions workers agreed to during the recession were temporary or permanent. Executives at the automakers had hoped to use the new contract to lock in changes designed to give them greater flexibility to adjust to trends in the highly-cyclical industry.
But Barclays analyst Brian A. Johnson says a strong pro-company deal is unlikely, predicting instead the talks will produce "a mildly inflationary contract" that he warns might require "a token strike" before ratification.
With such uncertainty surrounding GM, it is perhaps no surprise the company's shares have been under pressure. The road ahead is growing more hazardous by the day.
Read more from: