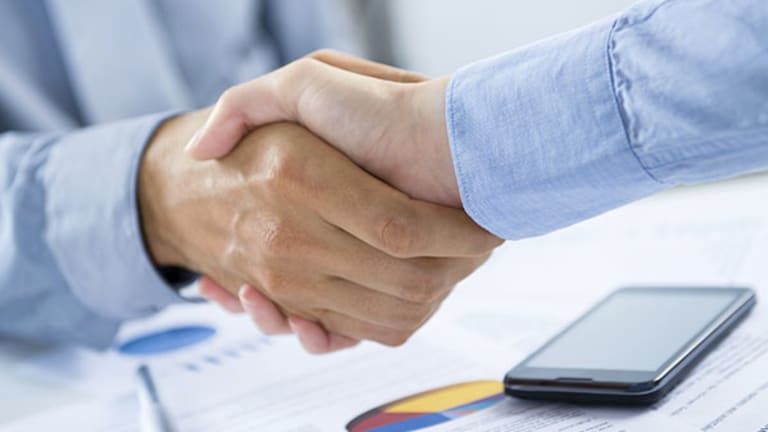 Publish date:
As DryShips Works to Pay Down Debt, Negative Headwinds Could Loom
The maritime transportation company is selling some ships to its CEO, but a major hedge fund investor has reduced its stake, and an industry consultant is negative on the sale.
The maritime transportation company is selling some ships to its CEO, but a major hedge fund investor has reduced its stake, and an industry consultant is negative on the sale.
NEW YORK ( TheDeal) --  DryShips (DRYS) - Get Report could be sailing into stormy seas.
One of the company's major hedge fund investors sold down its holdings in the wake of the announcement of a sale to the company's CEO, and some observers have reacted negatively to the deal.
Slater said negative industry dynamics will continue to batter the dry bulk shipping market, with no green shoots of recovery in sight.
The potential six-ship sale is subject to Economou's approval by June 30. Economou's financing vehicles have structured the deals with 20% up-front payments and the remainder of the money due on delivery of the tankers between July 1 and Oct. 31.
DryShips plans to use the sale proceeds to repay the secured bank debt associated with the ships and also to pay down a bridge loan from ABN Amro Bank NV that the company took out last year. DryShips anticipated it could put $125 million in sale proceeds toward paying down the $185 million due on the loan, which matures Nov. 14.
The Athens company had hoped earlier this year to spin off its tankers into a new publicly traded company but subsequently abandoned the idea, citing "unfavorable market conditions."
Following the sale announcement, hedge fund BlueMountain Capital Management sold down its DryShips stake to 5.4%, according to an April 2 regulatory filing; in November, it held a 10.4% stake, filings show.
Since closing March 30 at 81 cents, DryShips' Nasdaq-listed stock has dropped 2.5%. Its closing price on Thursday, April 9, of 79 cents gives the company a $533.31 million market cap.
A DryShips spokesman declined to comment on the sale to Economou.
The company noted in a March 10 regulatory filing that loan covenant breaches raised substantial doubt about its ability to continue as a going concern. DryShips explained that it was in breach of certain financial covenants relating to its shipping business and a working capital deficit as of Dec. 31 but didn't specify the precise covenants that had been breached.
DryShips had $5.6 billion in debt as of Dec. 31 and no availability under its existing credit facilities.
Analysts at Global Hunter Securities warned of "near-term uncertainties associated with the fate of [DryShips]" in an Tuesday report, explaining that DryShips is "liquidity-constrained." The analysts were more positive on the company's majority-owned offshore drilling company, Ocean Rig UDW (ORIG) - Get Report, suggesting it has an adequate financial position to "remain viable until the next upturn," although the report didn't say how long Global Hunter anticipated the company would have to wait until conditions improve.
DryShips previously had a scare when it needed to repay $700 million in 5% convertible notes due Dec. 1 and had trouble refinancing them on an attractive basis. After a variety of financing initiatives, the company said in a Nov. 5 statement that those efforts, which included a stock offering that provided $333.7 million in proceeds, including an $80 million contribution from Economou, as well as a buyback of approximately $152 million of the notes on the open market, closed the financing gap.
DryShips also inked the one-year bridge loan from ABN Amro and a refinancing with Nordea Bank AB, which generated $100 million in cash. Finally, the company lined up a $120 million unsecured short-term loan from Ocean Rig, which it framed as a backstop to other options to repay the convertible notes.