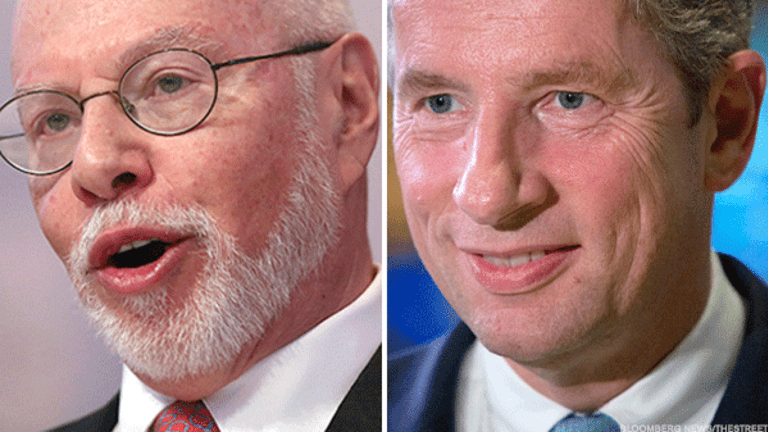 Arconic Inc. on Monday, March 20, said it's waiving an unusual voting agreement it had with private equity firm Oak Hill Capital Partners in a move that comes less than a week after activist Elliott Management Corp.'s Paul Singer alleged that the aerospace components manufacturer traded corporate assets for votes.
The waiver news comes as Arconic faces a heated director-election battle with Singer, set for May 16, the results of which will have far-reaching impacts on the company's leadership, strategy and approach in the years to come.
Aloca Inc.'s 2014 $2.8 billion acquisition of Firth Rixson Ltd. from private equity firm Oak Hill Capital Partners is at t the center of the. Following that deal, in November, Alcoa divided itself in two, a transaction that put the Firth Roxson assets in the recently formed Arconic.
In August 2016, Oak Hill settled some follow-up claims by Arconic that included a provision requiring the buyout shop to vote, for two years, shares it received as part of that deal for Arconic's directors.  That voting agreement was disclosed last week in Arconic's definitive proxy statement.
According to FactSet Research Systems Inc., Oak Hill owns about 8.7 million shares or about 2% of Arconic.
Under pressure from Elliott, and possible a large disgruntled institutional investor base, Arconic said Monday it was waiving the voting agreement, adding in a statement that the company did not believe the rights were material when the deal was struck last year. Arconic added that the voting rights deal was added only after the financial terms of the deal were finalized, with Oak Hill being free to sell its shares at any time. Had the fund done so the voting rights agreement would have terminated.
Nevertheless, Elliott argues that Arconic traded away company assets - potential claims it had relating to its Firth Rixson acquisition - in exchange, partly, for votes. The insurgent fund contends that the Oak Hill agreement entrenched the company's CEO, Klaus Kleinfeld, who the fund is seeking to oust.
The arrangement, Elliott said in a note, constitutes a "breach of fiduciary duty" owed to the company and its shareholders.
Governance experts supported Elliott's assertion. "To promise to vote shares in favor of management without any benefit of considering what management has done or not done over the past year seems to me a little strange," said Charles Elson, chief of the University of Delaware's Center for Corporate Governance. "Obviously Arconic ceded to the concern. To not have done so would certainly have not been in their favor in the context of this dispute."
Elson added that he was a little surprised the voting agreement wasn't disclosed earlier.
Oak Hill did not return a request for comment. The latest development comes as Elliott Management seeks to install four or five dissident director candidates onto Arconic's 13-person board as part of an effort to oust Kleinfeld from his chief executive position. The activists are seeking to replace Kleinfeld with former Sprint AeroSystems Inc.'s (SPR) Larry Lawson, who they contend would be much better for shareholder value. And while most proxy battles settle, expect this one to go the distance - settlements don't frequently occur when an activist seeks to replace the CEO.
The August 2016 Oak Hill deal came well after Alcoa settled in February 2016 to add three dissident directors to its board. It also came well in advance of Elliott's most recent public activist battle at Arconic, which was only launched Jan. 31. The vote of a 2% shareholder may not make much of a difference in the big picture of the proxy contest, particularly with Elliott owning a 13% stake it will vote for its director slate. However, it could make the difference in a tight race.
"In a close race, the vote of a 2% stake is very important," Elson said