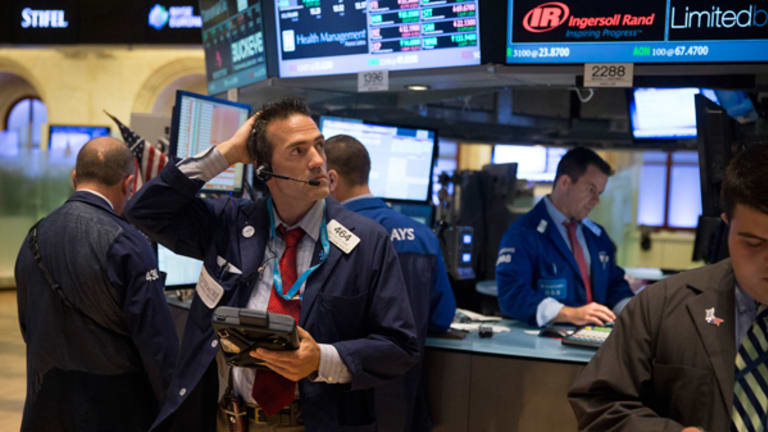 Arbs Betting Another Buyer Jumps Into Towers Watson-Willis Group Merger
The $9 billion merger is trading with the expectation another bidder could surface for either company.
NEW YORK (The Deal) -- The $9 billion merger of Towers Watson (TW) - Get Free Report and Willis Group Holdings (WSH) is trading with some expectation that another bidder could surface for the buyer -- or the target.
The deal is presented as a merger of equals. By year end, the benefits management deal is expected to close. Antitrust is not an issue for the transaction.
As a merger of equals, the way the trade is set up is often telling. In this case, risk arbitrageurs are setting up the trade as if Towers is the buyer and Willis the target. That means arbs are looking at Willis share as a 0.3775 Towers share in cash because the merger provides Tower shareholders with a special dividend. The spread looking at the deal from this angle Tuesday was about $1.25, or 2.6%.
It looks like the companies were not well shopped, a risk arbitrageur said. There is a low premium because it is a merger of equals, but both companies' shareholders have to approve the transaction. The market is looking at the possibility that Willis shareholders might seek a better cut of the combined company, the arb said.
The reinsurance deal is not expected to pose any regulatory risk, but the deal process could still take until the end of 2015. Towers shareholders receive a cash dividend of $4.87 in the deal, so setting the spread up with Tower as the buyer means being short about $1.85 of that payout.
The deal offers a low premium and is a take under for Tower shares, an arb said. That may be why the market is looking at the trade as though Tower is the buyer. The companies share nearly 20% cross-ownership among larger funds, so since its an all stock deal, maybe those funds fall behind the transaction, the arb said. But there is some thought that Tower shareholders could hold out for a better deal, the arb said.
Since arbs are seemingly setting the deal up with Tower as the buyer, that notion suggests some risks. If a better offer came in for Tower, arbs who short that stock would get hurt in the trade. Also, if the deal is amended in Tower's favor, arbs would also be exposed to that short position.
Willis may be doing the merger of equals to escape takeover interest, an arb said. He said a long Willis trade is a bet that a bidder might come in for Willis, he said.
But ValueAct Capital, with 10% of Willis, is backing the merger, which plays against the notion that Willis has another buyer that has not been explored.
Read more from: