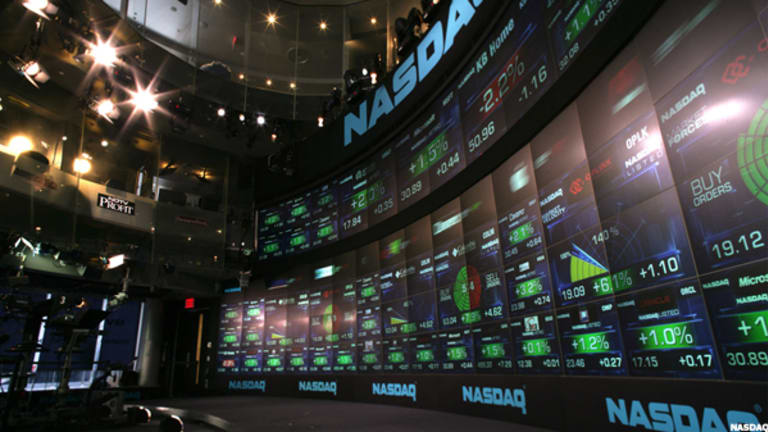 Apollo Endosurgery Shares Up 20% After Going Public With Reverse Merger
The deal, first announced in September, resulted from a strategic review initiated last year by Lpath.
Medical device company Apollo Endosurgery (APEN) - Get Report went public Friday through a reverse merger with previously public Lpath.
The companies announced completion of the merger Thursday and shares were trading at $19.38 Friday, up 20%.
Austin, Texas-based Apollo focuses on less-invasive therapies for the treatment of obesity and gastrointestinal disorders. Its investors include affiliates of PTV Healthcare Capital, H.I.G. BioHealth Partners, Remeditex Ventures, Novo A/S and CPMG Inc. 
Apollo's deal to merge with San Diego, Calif.-based Lpath, which develops lipidomic-based therapeutic antibodies, was first announced Sept. 8.
The transaction stemmed from a strategic review initiated by Lpath last year after two Phase 2 trials yielded disappointing results.
In March of last year, Lpath said the Phase 2a clinical trial of ASONEP in renal cell carcinoma did not meet its primary goal. Two months later, Lpath said its Phase 2 trial evaluating  iSONEP in patients with wet age-related macular degeneration did not meet its primary or key secondary endpoints. In the same announcement, Lpath said it will restructure its workforce and embark on a strategic evaluation of its research and development programs.
With the completion of the merger, Lpath was renamed Apollo Endosurgery and started trading under the APEN ticker on Nasdaq Friday. Apollo CEO Todd Newton now serves as CEO of the combined company.
After the close of the transaction and a 1-for-5.5 reverse stock split, the combined entity has approximately 10.7 million shares of common stock outstanding. Apollo shareholders own about 95.9% and Lpath shareholders own about 4.1% of the merged firm.
Concurrent with the deal's closing, certain Apollo shareholders invested $29 million of new equity in the combined company, which is included in the 95.9% ownership of previous Apollo stockholders.
Apollo in December 2013 acquired the obesity intervention unit of Allergan (AGN) - Get Report for up to $110 million.
Piper Jaffray and Cooley, Apollo's financial and legal advisers on the purchase of the Allergan unit, also advised Apollo on its merger with Lpath. The Cooley team that provided advice on the Lpath deal included Mark Weeks, Craig Menden, Jonathan Duckles, John McKenna, Josh Seidenfeld, Sepideh Mousakhani, Alan Ai, Karen Ubell, Mark Windfeld-Hansen, Mike Tollini, Barbara Mirza, Amanda Pacheco, Francis Fryscak and Renee Deming.

Torreya Partners served as financial adviser and Gunderson Dettmer Stough Villeneuve Franklin & Hachigian's Jeffrey Thacker, Gari Cheever, Steve Ray, Ryan Gunderson and Alicia Tschirhart served as legal counsel to Lpath.