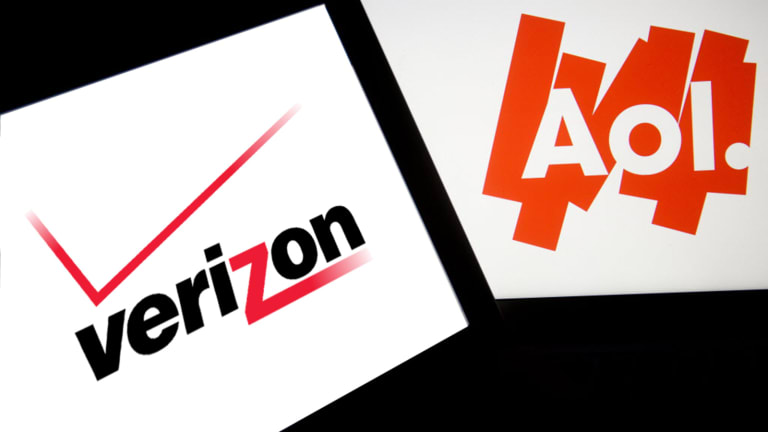 AOL Boosts Its Ad Tech Stature with Millennial Media Buy
AOL, itself recently acquired by Verizon, is buying Millennial Media, a move that puts it among the leaders in the advertising technology industry such as Google and Facebook.
NEW YORK (The Deal) -- Just about two months after being acquired itself, AOL is adding Millennial Media (MM) to its advertising technology network as part of its plan to amass more such assets, a strategy that may force other ad tech providers to face a choice: either get bigger or get bought.
AOL announced Thursday that it had agreed to acquire Millennial Media for $1.75 per share. Based on the target's 141.64 million outstanding shares, the offer is valued at about $248 million.
Shares of Millennial Media rallied nearly 30% Thursday to $1.74 midday, giving the Baltimore-based company a $189.8 million market capitalization.
AOL and Millennial Media had been engaged in deal discussions for a while, a source familiar with the situation said Thursday.
As content and data-driven advertising technology become increasingly connected, AOL will look at acquisition opportunities among large and small companies, the source said, highlighting mobile video as a big area of focus for the New York-based media company.
The Deal reported last September that Millennial Media looked particularly appealing as a potential target following its acquisition of Nexage  for $107.5 million. Sources said the acquisition would give Millennial Media a more comprehensive mobile network of advertising and enhance the appeal of the ad tech house as a potential target for strategics. They turned out to be correct.
Millennial Media CEO and President Michael Barrett acknowledged in August during an earnings call with investors that the ad tech company was exploring strategic options.
"We've had a number of discussions with a variety of companies about potential strategic alternatives, including the potential acquisition of Millennial Media," Barrett said.
Still, industry sources suggested in August that the Nexage acquisition hadn't panned out as well as Millennial Media had hoped and that the mobile-focused ad tech provider could potentially be had for a bargain.
"I think they got it for a reasonably fair price to a cheap price," said John Matthews, senior adviser at DeSilva & Phillips, a media industry-focused boutique investment bank. "It's a strategic deal, but it was not an expensive price."
For AOL, Millennial Media marks the company's first acquisition since it was purchased for $4.4 billion by Verizon (VZ) - Get Verizon Communications Inc. Report in June.
While adding Millennial Media puts AOL in the company of ad tech market leaders Google (GOOG) - Get Alphabet Inc. Class C Report and Facebook (FB) - Get Facebook, Inc. Class A Report , it also widens the distance between those front-runners and the rest of the industry, Matthews said.
AppNexus, Rubicon Project (RUBI) - Get Rubicon Project, Inc. Report , Yahoo! (YHOO) , Criteo (CRTO) - Get Criteo SA Sponsored ADR Report , Comcast (CMCSA) - Get Comcast Corporation Class A Report and MediaOcean are "nipping at the heels of the pack leaders," he explained.
But, he added, several other players may have to choose between trying to build scale or putting themselves up for sale. 
This choice is especially true since ad tech companies, including Millennial Media, haven't had easy runs after going public.
Millennial Media generated $177.7 million of revenue in 2012, which is when it went public, and then had sales of $259.2 million in 2013 and $296.2 million in 2014, according to Bloomberg data. But its cash flow has been choppy, registering negative EBITDA of $2.1 million in 2012, positive EBITDA of $0.1 million in 2013 and negative EBITDA of $33.2 million last year.
Millennial Media, however, isn't alone. Shares of Rocket Fuel (FUEL) are down about 89% since its 2013 initial public offering, and Matthews believes it continues to be a possible sale candidate. YuMe'sundefined stock is down about 70% since its 2013 market debut.
"It does reflect the market dissatisfaction with [their] abilities to turn a profit and justify the prices that they did get when they first went public," Matthews said of Millennial Media, which priced its IPO at $13 per share.
He said he feels that the ad tech market may experience some "clean up" through M&A.
Millennial Media recently undertook several management changes, such as the hiring of Jason Kelly to be the company's president of managed media business. Kelly has sold his companies in the past, including online ad tech provider AdMeld to Google.
But AOL looks to be just as committed to the space as its rivals.
"AOL is well positioned as consumers spend more and more time on mobile devices, and as advertisers, agencies and publishers become more reliant on programmatic monetization tools," said AOL President Bob Lord in a statement.
Millennial Media CEO and President Michael Barrett said in the statement that Millennial Media will add additional mobile expertise to AOL's technology assets.