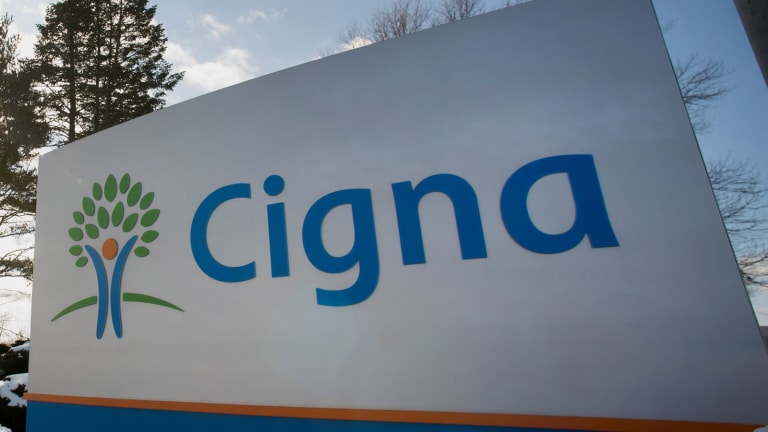 NEW YORK (The Deal) -- After being rebuffed by Cigna (CI) - Get Cigna Corporation Report, it is likely Anthem (ANTM) - Get Anthem, Inc. Report will have to approach shareholders in both companies to aid in moving its proposed combination along, according to a person familiar with the situation.
The fact Cigna's Sunday letter to Anthem gave minimal attention given to price means it is likely a corporate governance issue involved, primarily Cigna CEO David Cordani, who is resisting his proposed place in the management structure.
In a statement responding to Anthem's Saturday $54 billion overture, Bloomfield, Conn.-based Cigna cited as a point of contention the four roles Anthem's CEO Joseph Swedish would assume -- chairman of the board, CEO, president and head of integration. Cigna noted that the proposal so raises "serious questions regarding views on proper governance, board oversight and risk management and underestimates the complexity of combining our organizations."
This pushback came despite Cigna CEO David Cordani being in line to collect $130 million over the next two years from change-of-control provisions his company has in place. As part of the initial discussions, Cordani was already offered the position of president and chief operating officer as well as co-chairman of the integration team, according to Anthem's Saturday letter detailing its offer. Anthem, of Indianapolis, said the two companies had been in discussions since last August.
Peter Drippé, portfolio manager at Visium Asset Management, said in an interview Monday that he expected Cigna shareholders to respond positively to the proposal, as both companies had done well and, given the consolidation in the industry, "if Cigna were left out of the consolidation game, it would be at a competitive disadvantage."
The fund manager observed that on Anthem's Monday conference call, held to discuss the offer, the buyer seemed open to discussing some of the objections Cigna raised.
Both companies' stock was higher in afternoon trading--Anthem, up 3.63% while, Cigna was up 4.79%. As Drippé noted, "20% accretive is a compelling rationale.
In the Monday call, Anthem noted that the combination with Cigna was complementary. A slide explained that Anthem has a local focus, Medicaid franchise and leading Medicare supplement and Medicare advantage business while Cigna is strong in dental, vision, behavioral health, wellness and has a strong national account platform. Cigna is strong with employer groups whereas Anthem caters more to individuals.
Speaking on the call, Swedish noted that the company decided to go public with the offer this weekend because it felt the process was not developing in a way that Anthem felt was going to come to an end. "Timing was appropriate and contributes in bringing this to a very good end," he said.
If Anthem is able to secure a deal with Cigna, the deal would be the first in a domino effect that is expected to grip the health insurance space.
Dorothy DeAngelis, a senior managing director at FTI Consulting noted on Monday that this type of M&A activity is really all about balancing out the books of business each insurer has and balancing that risk.
The Affordable Care Act, she said, is driving most of this activity -- following mega mergers in the pharmacy benefit management and pharmacy space. She also noted that it's unlikely a rival bidder would emerge for Cigna, but if it did the only player likely to be interested would be UnitedHealth Group (UNH) - Get UnitedHealth Group Incorporated Report.
An interesting sidelight of the Anthem-Cigna story is Anthem's tie-ins with BlueCross Blue Shield. Anthem is one of the few insurers with Blue Cross Blue Shield ties that are for-profit, according to DeAngelis. Cigna had raised concerns about the nonprofit aspect of Blue Cross and the fact that there has been ongoing antitrust litigation since 2008. Swedish on the call, however, noted that Anthem's relationship with its Blue colleagues is very strong and the company was well aware of the situation, given how long the talks had been going on between the two insurers.
The deal is expected to further strengthen Anthem's commercial portfolio along with making its government piece even stronger. The combination would give the company a larger footprint inFloridaand Texas.
Cigna retainedMorgan Stanley'sMichael Boublik,Cheri MowreyandAri Terryas its financial advisers. It tapped Cravath Swaine & Moore LLP'sErik TavzelandAaron Gruberas its legal counsel, along with in-house counselNicole Jones.
Cigna did not immediately respond to a request for comment. Anthem declined to comment.
Read more from: