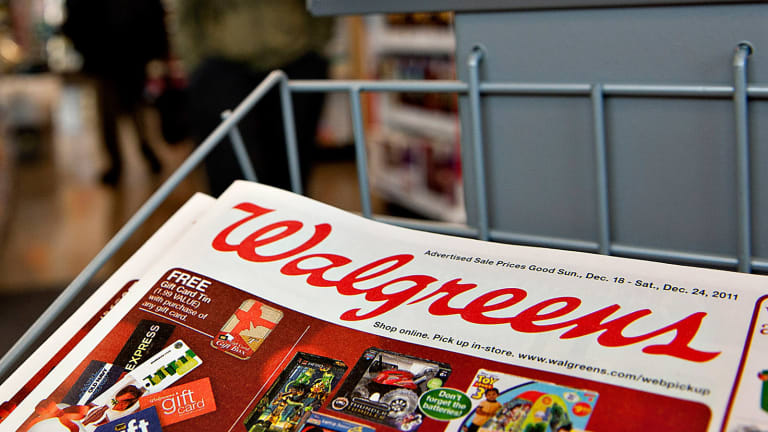 AmerisourceBergen Shares Jump After-Hours on Walgreens Bid Report
Walgreens approached Amerisource last week, according to a published report.
Shares of AmerisourceBergen Corp. (ABC) - Get Free Report  jumped more than 15% in after-hours trading Monday following a report by the Wall Street Journal that the drug distributor had been approached by Walgreens Boots Alliance Inc. (WBA) - Get Free Report .
AmerisourceBergen hit $112.02 per share minutes after the story posted shortly after 7 p.m. ET, before dropping slightly to around $105 per share. The company's stock closed at $89.45 on Monday. Shares of Walgreens held steady on the announcement after-hours, having closed at $68.46.
The Journal reported that the chief executive of Walgreens approached Amerisource last week, citing sources familiar with the matter, regarding the possibility of purchasing the remaining portion of the company that Walgreens doesn't already own. Walgreens currently controls about 26% of AmerisourceBergen.
A representative for Walgreens declined to comment.
A representative from Amerisource declined to comment as well, adding only that the company doesn't discuss "rumors or speculation regarding potential mergers or acquisitions."
Headquartered in Chesterbrook, Pa., Amerisource is a pharmaceutical drug distributor, specializing in brand-name and generic drugs, products for home health care and other services to hospitals, health systems and pharmacies.