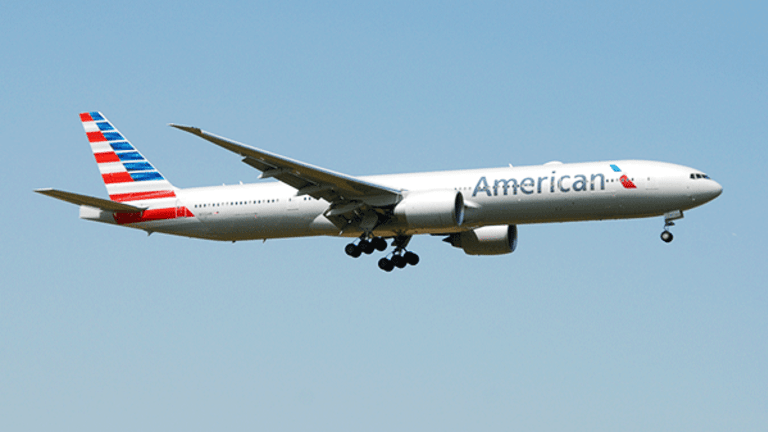 Publish date:
American Airlines Looks to China Southern Partnership to Boost Pacific Traffic
AA is preparing to spend $200 million to underpin a strategic partnership after hitting a road block on new LAX/Beijing route.
AA is preparing to spend $200 million to underpin a strategic partnership after hitting a road block on new LAX/Beijing route.
American Airlines (AA) - Get Report may have found a novel, if imperfect, way around its vexing problem of securing more traffic with China, with reports on Thursday suggesting that it is poised to spend $200 million to buy a slither of equity in China Southern Airlines.
The deal will underpin a strategic alliance and possibly a code share agreement and will include a non-voting seat on the board of Asia's biggest carrier by passenger numbers, wrote the South China Morning Post, which cited unnamed sources.
The $200 million investment is small change for both AA and China Southern, equating to about 2% of the latter's HK$77 billion ($9.9 billion) market capitalization. China Southern share were suspended Thursday after closing Wednesday at HK$5.45. A code sharing deal would allow AA to sell seats on China Southern flights, effectively increasing its presence in the fast growing U.S. / China route without requiring it to run more flights.
AA, the world's biggest airline by value, has been battling to grow its share of the Chinese market, where it has lagged rivals including Delta Air Lines (DAL) - Get Report and United Continental Holdings (UAL) - Get Report .
AA spent months lobbying Chinese authorities for slots at Beijing Capital International after the U.S. Department of Transportation awarded it a non-stop route from Los Angeles International Airport. Beijing initially responded by offering terms that AA claimed were commercially non-viable, and then earlier this year pulled even that offer. AA has accused Chinese authorities of denying it slots in an effort to protect Air China's non-stop monopoly on the same route. The D.O.T. has given AA until Sept. 16 to begin flights on the route or risk losing the right to operate the route.
An AA deal with China Southern would mirror Delta's July, 2015 acquisition of a 3.55% of Shanghai-based China Eastern Airlines. Delta paid $450 million for the stake.
AA's move could also prove a coup for its Oneworld Group loyalty program. China Southern is currently a member of rival SkyTeam, which includes Delta.  
American Airlines did not immediately respond to a request for comment.
AA shares closed Wednesday at $40.35, equating to a market capitalization of $19.72 billion.