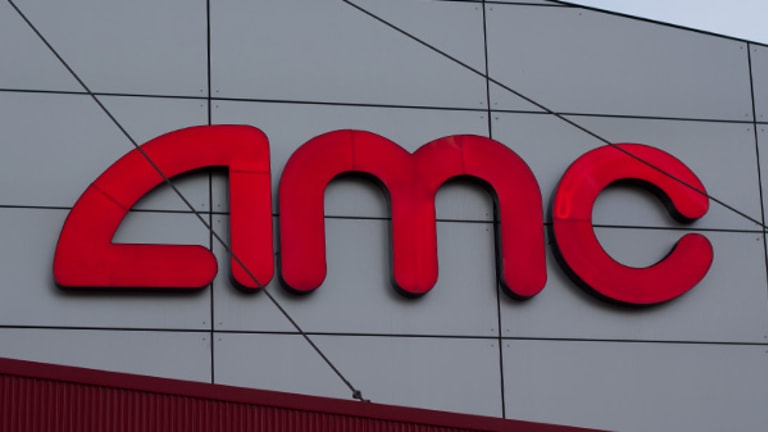 AMC Raises Terms of Carmike Offer
Bump of 10% may not be enough to sway opposition to the merger.
Carmike Cinemas (CKEC) and AMC Entertainment (AMC) came to a revised $1.2 billion merger agreement Monday that represents a 10% increase over the latter's previous bid for the former.
The shareholder vote, twice adjourned during the contested merger approval process before Monday's action, will be postponed to an unspecified date following revised proxy materials filed with the Securities and Exchange Commission.
The previous terms of the merger have drawn opposition from funds Mittleman Brothers and Driehaus Capital Management, which control 9.5% and 9.9% of Carmike, respectively. Driehaus had said it would seek appraisal in court rather than accept the offer. Neither fund was immediately available for comment on the revised terms.
The new deal would offer Carmike shareholders roughly $800 million for Carmike shares at either $33.06 in cash or 1.0819 of an AMC share, subject to proration, with 30% of the deal paid in AMC shares and the remainder in cash.
The revised deal has committed financing.
The opposing funds have said in SEC filings that Carmike is worth at least $40 per share.
AMC had previously suggested it would not raise its offer to win over Carmike shareholder opposition but now has moved somewhat on price. The  revised terms offer a 10% increase over the original $30 per share merger agreement.
Mittleman has suggested that a $33 per share offer would not be persuasive.
AMC calls the revised agreement its best and final offer.
A deal would be subject to an antitrust review in the U.S. The companies said it could close by the end of 2016.
Carmike shares traded Monday at $30.80, a spread of $1.95, or 6.3%, under their $32.75 value in the deal based on the current pro-rated price. If the merger closed Dec. 31, that spread represented an annualized return of 14.5%. The market is placing some risk on the revised terms being enough to win shareholder approval.
The funds opposing the merger have complained that the auction process was limited and Carmike's 18% stake in theater advertising company Screenvision Cinema Network is not included in the merger price. Carmike has argued that it trades at a discount to other cinema operators because of its rural footprint.
Proxy solicitors Institutional Shareholder Services and Glass, Lewis & Co. have supported the dissidents and have yet to weigh in on the revised merger terms.
The debt financing commitment is being provided by Citigroup Global Markets Inc. JPMorgan Securities LLC is serving as financial adviser and provided a fairness opinion to Carmike. King & Spalding LLP is acting as legal counsel to Carmike.
- This article was originally published by The Deal, a sister publication of TheStreet that offers sophisticated insight and analysis on all types of deals, from inception to integration. Click here for a free trial.