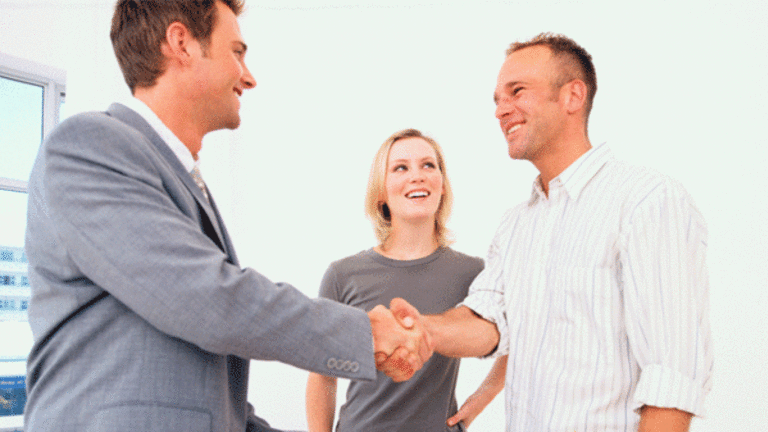 Allergan Reiterates Plan to Preempt Valeant Offer
Allergan is sticking to script with its second quarter earnings, announcing that it will continue on a cost reduction regime and will execute a merger.
NEW YORK (The Deal) -- Allergan (AGN) is sticking to script with its second quarter earnings, announcing that it will continue on a cost reduction regime and will execute a merger, likely before Pershing Square Capital Management pulls together a special meeting regarding Valeant Pharmaceuticals International's (VRX) $52 billion unsolicited bid.
In doing so, Allergan said on its earnings call Monday that it is looking pragmatically at how it can present a transaction to its shareholders that will in short order serve to sidestep Valeant. Allergan's remarks are not unexpected, but aggressive within the context of the takeover battle.
Allergan said its operating results for the second quarter were $1.37 in earnings per share, compared to $1.17 last year and $1.83 billion in sales up 16% from the prior year. Allergan said it is outstripping the competition in opthalmolics and that Botox in its various channels is performing well. The company said its programs for Botox in migraine and urology were promising. Allergan is continuing its plan to cut costs and is reducing its non-sales workforce by 1500 employees, or 13% of its workers. Allergan sees double digit sales growth and greater that 20% earnings per share growth.
Allergan sniped a bit at Valeant regarding market share gains and regarding its positive outlook for the facial aesthetics market, which it claims to have taken share from Valeant since its hostile bid was launched and where it is growing market share in Europe over double the markets expansive growth. Allergan also urged shareholders to look at the affect inventory and promotions will have on Valeant's Bausch & Lomb Inc. financial performance quarter over quarter--yet another indication that Allergan's outlook does not include any near-term break in its rejection of the Valeant approach.
Allergan said its first order of action will be a meaningful acquisition that is accretive and that many opportunities are available and indicated that some may have been in the works for longer than the recent Valeant bid. Allergan said it could structure deal that would be all cash and not require approval of Allergan shareholders. It also said that a fall-back position could be share buy-backs and that its sees the possibility for an accretive buy-back with Allergan shares at recent levels. One large transaction is the easiest path, but a smaller deal coupled with stock buy backs of a special dividend is a possibility. Allergan expects that any share buyback would be announced late in the process of managing the Valeant proposal.
Allergan said it does not expect a change of tax rules in the U.S. in the next few months that would impair its ability to do a deal that would have tax advantages. Allergan made it clear that it expected it could enter an alternative deal to the Valeant offer prior to any special shareholder referendum regarding Allergan entering negotiations with Valeant.
Allergan said in response to an analyst inquiry that based on the information it has regarding Valeant's businesses, the Valeant proposal is far below Allergan's' value and there is no reason to have discussions.
Sell-side analysts see Allergan's $10 per share 2016 earnings guidance as ahead of cost cutting expectations and a further indication that no near-term deal is likely.
Despite the strong suggestion that it would execute an alternative to the Valeant deal in short order, Allergan shares gained about $4, or 2.4%, to $171.50 Monday, rather than declining on arb selling.
The deal spread is $4.95, or 2.9%. Allergan had a good quarter, but the stock price is still above where it would be on a stand-alone basis, an arb said, Allergan is saying that it recognizes that it still has to do more the sway shareholders prior to the establishment of a special meting or Pershing Square and Valeant could prevail, the arb said.