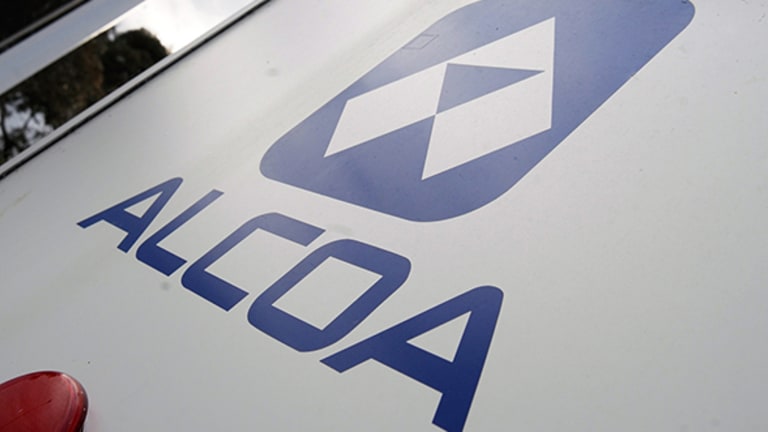 Publish date:
Alcoa Plans 2016 Spinoff of Its Manufacturing Business
The aluminum giant has invested nearly $5 billion over the past four years to build up its finished-products operation. Now, it will become separate publicly traded company.
The aluminum giant has invested nearly $5 billion over the past four years to build up its finished-products operation. Now, it will become separate publicly traded company.
NEW YORK (The Deal) -- Alcoa (AA) - Get Report said Monday it intends to split into two separate companies, breaking off its downstream manufacturing assets after spending nearly $5 billion to build that finished product business.
New York-based Alcoa said that the tax-free split, which would be completed in the second half of 2016, would leave shareholders with shares of a to-be-named maker of aerospace and auto components, as well as shares of the company's traditional business mining bauxite and producing aluminum.
The split followed an aggressive campaign by chairman and CEO Klaus Kleinfeld to build out that manufacturing operation. Kleinfeld took over in 2008 and scrambled to lessen Alcoa's reliance on commodity aluminum pricing, a market that has been hurt by growing supply out of China.
Kleinfeld came in as CEO in 2008, soon after Alcoa had lost out on its $33 billion offer to buy Alcan -- Rio Tinto (RIO) - Get Report made over with the company's Canadian rival. Under Kleinfeld's leadership, Alcoa turned its attention to being less reliant on metal pricing. Alumina now makes up just 20% of Alcoa's after tax operating income.
Alcoa under Kleinfeld has acquired Firth Rixson for $2.85 billion and RTI International Metals for $1.5 billion, as well as doing deals for the fastener business of TransDigm Group and auto supplier TITAL. The deals have created a unit that as a standalone would generate about $2.2 billion in EBITDA on sales of $14.5 billion, employing 43,000 from 157 global locations.
"In the last few years, we have successfully transformed Alcoa to create two strong value engines that are now ready to pursue their own distinctive strategic directions," Kleinfeld said. "With the unanimous support of Alcoa's Board we now take the next step; launching two leading-edge companies, each with distinct and compelling opportunities, and each ready to seize the future."
Alcoa has built its fastener and titanium businesses at a time when demand for the components has soared along with orders for new commercial aircraft and strong automotive sales. The sector has also caught the eye of Warren Buffett, with Berkshire Hathaway (BRK.A) - Get Report in August announcing plans to acquire Precision Castparts (PCP) for $37 billion.
Post-split Kleinfeld would be chairman and CEO of the finished products company, and also serve as chairman of the traditional Alcoa businesses for a transition period. The aluminum production company, which has been trimmed in recent years to help it better compete against competition from Asia, would generate about $2.8 billion in EBITDA on annual sales of $13.2 billion.
Alcoa since 2007 has divested or curtailed about 33% of its total smelting operating capacity. Company officials have argued that with the costs down Alcoa is better positioned to compete, noting its substantial reserve of bauxite supplies that some of its Chinese rivals lack.
The company said that the split will be designed so that the refining business would hold a "strong non-investment grade" credit rating, while the finished products company would target an investment-grade rating. The finished products business would be positioned to either continue to buy its way into new markets, or stand as an attractive target should another buyer follow Buffett's lead and seek out a component manufacturer.