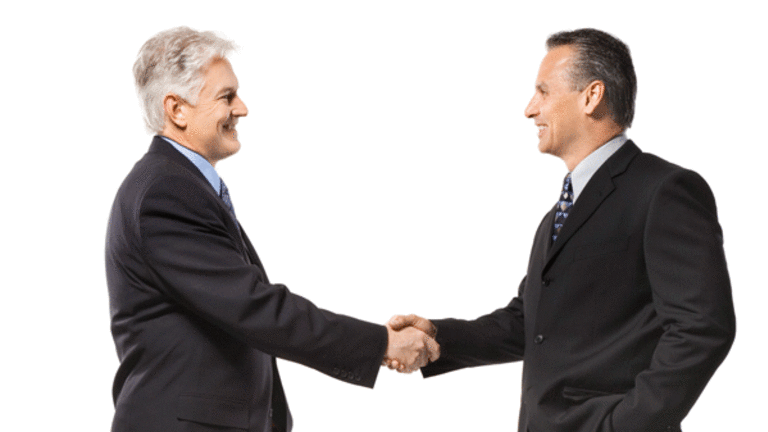 Albemarle Stock Price Slide Creates Doubt for Rockwood Deal
Shares of the buyer have dropped about 20% since the deal was announced.
NEW YORK (The Deal) -- The spread on Rockwood Holdings (ROC)  $5.8 billion acquisition by Albemarle (ALB)  is trading like the deal has trouble.
Just weeks ago, the Rockwood deal traded at a negative spread as though the market expected another bid might surface for Rockwood. One bidder during the auction process wanted to acquire specialty chemical Rockwood's surface treatments business but not the lithium assets. That bidder said it could not make a move before October.
Now it looks more like the market thinks that the deal might not get done at all.
Shares of the buyer Albemarle have dropped about 20% since the deal was announced from about $72 to $57.
The merger requires the shareholder approval of both companies and it looks increasingly like both shareholder votes may be in question.
Under the transaction, Albemarle is buying the company for a cash and stock, fixed exchange of 0.4803 of an Albemarle share for each share of Rockwood and $50.65 in cash. Rockwood shares began traded Wednesday at a spread of $3.35, or 4.5%, to those terms. If the deal closed Jan. 31, that translates to an annualized spread of 13%.
The deal is expected to clear the EU antitrust authorities in the fourth quarter and China's Ministry of Commerce in the first quarter of 2015.
Both Albemarle and Rockwood set shareholder votes for the merger for Nov. 14. The specialty chemical deal cleared U.S. regulators Sept. 8.
Rockwood closed on a $950 million sale of its pigments business to Huntsman Corp. Wednesday, a move that is not a condition of the Albemarle deal but is an incremental positive for the transaction.
Rockwood held an auction, but it was dominated by the interest of Albemarle and with Albemarle shares on the decline, the transaction offers little premium to Rockwood shareholders.
Albemarle shareholders might also question the transaction, since its shares have dropped so much since the deal announcement.
As such, the situation is ripe for an activist weighing in on either side.
Neither Albemarle nor Rockwood returned calls.