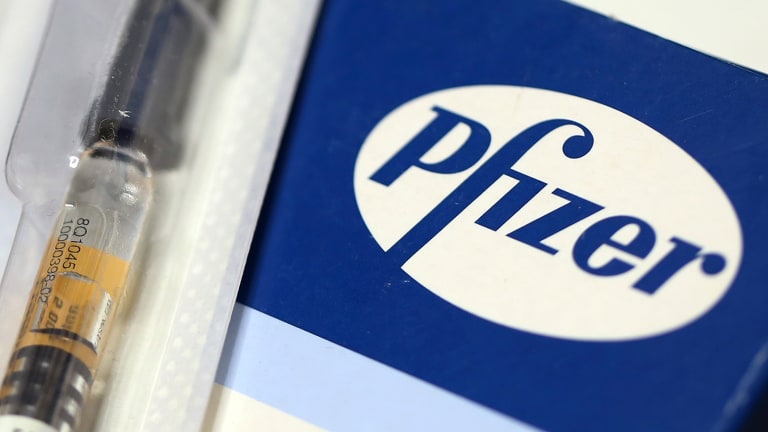 Why Mylan, Perrigo and Endo Won't Be Playing Spoiler in Akorn-Fresenius Tie Up
Fresenius announced a deal to buy U.S. generic drugmaker Akorn Inc for $4.75 billion, or $34 per share.
Fresenius announced a deal to buy U.S. generic drugmaker Akorn Inc for $4.75 billion, or $34 per share.
Fresenius (FSNUY)  on Tuesday announced a deal to buy U.S. generic drugmaker Akorn (AKRX) - Get Report for $4.75 billion and at the same time acquire the biosimilars unit of German rival Merck KGaA (MKGAY) .
Fresenius late Monday said its Fresenius Kabi unit, which focuses on products for chronically and critically ill patients, had diversified its product portfolio with the Akorn and Merck purchases.
The German company offered $34 per share for Akorn, valuing the deal at $4.3 billion plus approximately $450 million of net debt.
Analysts said the Akorn deal is likely to be completed by its early 2018 target and that for Akorn the pool of suitors was once thought to be large but now only includes a select group.
North York, Ontario-based generic drug maker Apotex and Pfizer (PFE) - Get Report appear to be the most logical suitors to make a rival bid, though the prospects of a spoiler remain unlikely.
"Normally, we would expect a highly competitive bidding process for [Akorn]," wrote Leerink analyst Jason Bradbury in a note Tuesday, citing Perrigo (PRGO) - Get Report , Endo Pharmaceuticals (ENDP) - Get Report , and Teva (TEVA) - Get Report among suitors that would make sense for Akorn. "But currently those companies are either too financially levered or strategically are moving away from specialty generics."
Bradburry also cites Mylan (MYL) - Get Report and privately held German pharmaceutical company Sandoz as companies that should have interest. He said, however that the EpiPen maker appears to be in the market for smaller deals of less than $2 billion, while Sandoz has significant ophthalmology overlap with Akorn and would likely not have interest.
News of the deal first broke on April 7, when Bloomberg reported that Akron was near a deal with Fresenius. The companies later confirmed talks were on going.
"Given the 17 day period since the story first broke publicly there's a low probability of competitive bids in our view as we believe they would have materialized by now," wrote Jefferies David Steinberg in a note Tuesday. 
Akorn Monday reaffirmed 2017 guidance of revenue of $1.010 billion to $1.060 billion and adjusted Ebitda of $363 million to $401 million. Akorn produces and markets a diverse product portfolio of injectables, topical creams, ointments and gels, sterile ophthalmics, as well as oral liquids, otic solutions (for the ear), nasal sprays and respiratory drugs. Akorn products are sold in retail pharmacies (prescription and over-the-counter) and directly to physicians, in addition to hospitals and clinics - almost exclusively in the U.S.
"We believe the Kabi deal carries a high probability of completion... given limited product overlap and that AKRX's U.S. generic business is reasonably diversified in various niche, alternative dosage products, meaning we believe it unlikely business fundamentals would meaningfully erode and prompt Kabi to terminate the deal," Bradbury wrote in Tuesday's note.
Fresenius Kabi will also acquire Merck's biosimilars business, which comprises the entire development pipeline and an experienced team of more than 70 employees. The product pipeline has a focus on oncology and autoimmune diseases.
Both deals are subject to regulatory approvals.