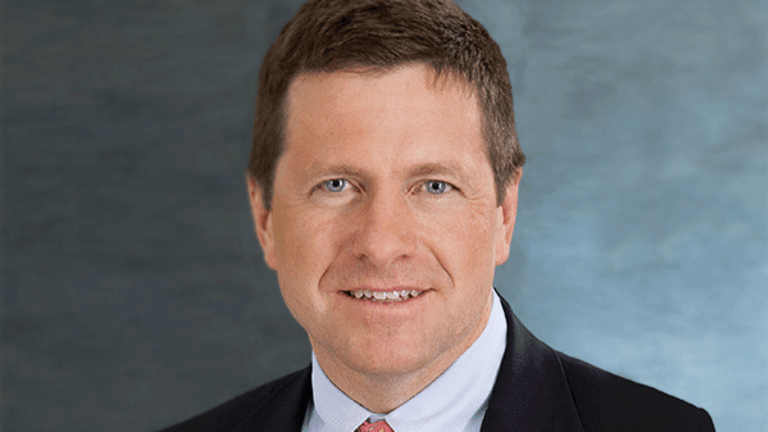 Publish date:
After Snap IPO, SEC Nominee Sees Change in Power Balance
The White House nominee acknowledged meeting with Carl Icahn after he was nominated - but all they talked about was the billionaire insurgent's view on the importance of activist investors.
The White House nominee acknowledged meeting with Carl Icahn after he was nominated - but all they talked about was the billionaire insurgent's view on the importance of activist investors.
Jay Clayton, the Wall Street lawyer and Goldman Sachs (GS) - Get Report  adviser who is President Donald Trump's choice to head the Securities and Exchange Commission, said Thursday a recent trend of companies conducting initial public offerings giving insiders control is a "change in the balance" of power that has emerged due to a dearth of public offerings of late.
"I don't know if it is a good thing or a bad thing but it is a change in the balance," Clayton told Senate Banking Committee lawmakers at his confirmation hearing. "It is well-disclosed and well-understood, that's where we are."
Clayton's comments aren't expected to ease concerns raised by big institutional investors and activist hedge funds, all of which are putting pressure on the SEC to block IPOs that would follow in the footsteps of Snap's (SNAP) - Get Report recent unprecedented debut with non-voting shares.
Shareholders argue that the issuance makes the company behind the Snapchat app unaccountable to investors and that the nation's investor protection agency should block exchanges from allowing similar offerings. Backers of Snap argue that the non-voting structure is necessary to encourage IPOs and protect companies from activist investors.
"The SEC shouldn't get involved," said former Republican SEC Commissioner Dan Gallagher in an interview after the hearing. "It is a matter of state law and the SEC shouldn't be weighing in on it and shouldn't be forcing exchanges to weigh in in any particular way. Why do they do it? Because it is either that or no IPO."
Clayton added that the governance structure, which gives insiders control of the votes at many tech giants, including Facebook (FB) - Get Report , is the result of a lack of companies coming to the public markets. "My sense is that there is so much thirst for public companies that it is easier for a company to set a particular set of governance requirements than there may have been in the past."
The issue is clearly one Clayton has a lot of expertise on. He was a key adviser on Alibaba's  (BABA) - Get Report much-maligned (at least in governance circles) New York Stock Exchange IPO in 2014, one of the largest public offerings to date. Seeking to attract IPOs from other jurisdictions, the NYSE accommodated Alibaba's demand that the e-commerce and media company's founders control a majority of the board.
Clayton also suggested he had mixed feelings about both the role of activist fund managers in the U.S. at the same time that he also suggested that he wasn't sure whether an SEC rule requiring insurgent investors to disclose their stakes more quickly should be changed.
At issue are rules for when activists must file so-called Schedule 13D reports to the SEC, reporting on their investments and any plans they have to communicate some strategic options for the business. Activist fund managers and other investors are required to publicly report their stakes within 10 days of owning 5% or more of a public company when they have plans to communicate some sort of strategic options for the business, which they must explain in the report. Sen. Mark Warner, D-Va., urged Clayton to push the SEC to shorten the amount of time activists have between when they accumulate a large stake and have to disclose it.
"You want to incentivize people who see something wrong with company to come in and say 'you're not do a good job,'" Clayton said. "On the other hand you don't want to give them an unfair advantage. It's going to be an ongoing debate."
Clayton was also pressed by Sen. Elizabeth Warren, D-Mass., over his relationship with billionaire corporate raider-turned activist, Carl Icahn, who is also an adviser to the Trump administration on regulatory issues.
Warren raised concerns about whether Icahn was making investments in key companies, such as a recent stake he took in Bristol-Myers Squibb, (BMY) - Get Report based on some sort of inside information he could have obtained about potential changes to regulations for the large multinational drug company. "He purchased a stake months after he was appointed a special adviser to Trump on regulatory policy," Warren said. "If Mr. Icahn had insider information on federal policy affecting Bristol-Myers-Squibb and he chose to buy shares based on that info is that potentially a violation of securities laws?"
However, Clayton declined to venture an opinion, arguing that the question of the scope of securities laws around insider trading is a facts and circumstances analysis.
Nevertheless, Clayton acknowledged that he met with Icahn shortly after he was nominated. However, no discussion of SEC regulations or Icahn's investments came up, he added. "We talked about Mr. Icahn's view on the importance of activist investors and how through their methods drive the performance of public companies," Clayton said.
Clayton added, to chuckles from the audience, that "he [Icahn] thinks they do well for the markets."