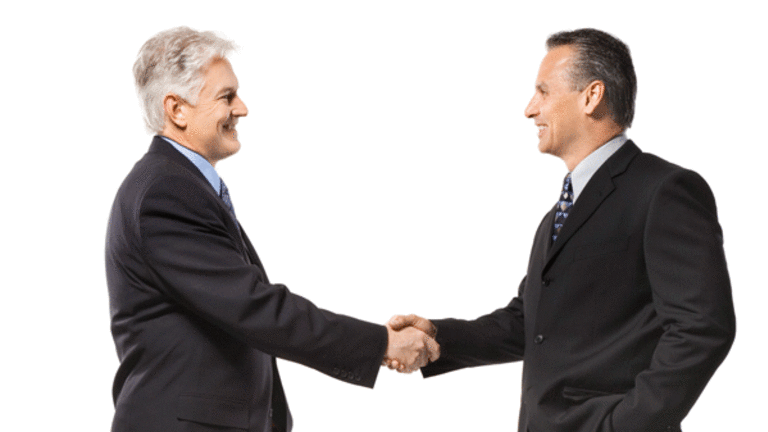 Publish date:
Affinity Gaming Hires Deutsche Bank to Advise on Strategic Review
The casino operator is short on time as a buyout offer from its largest investor, private equity firm Z Capital, is set to expire on May 19.
The casino operator is short on time as a buyout offer from its largest investor, private equity firm Z Capital, is set to expire on May 19.
Affinity's debt structure consists of $200 million in 9% senior unsecured notes due May 15, 2018 (announced May 10, 2013), $182.75 million outstanding on a senior secured term loan B due Nov. 9, 2017, and a $35 million senior secured revolving credit facility due May 9, 2017 (the revolver and term loans were issued May 9, 2012).

NEW YORK (The Deal) -- Affinity Gaming's special committee of independent directors has hired Deutsche Bank Securities to advise on its strategic review, a source familiar with the situation told The Deal.
The casino operator is running out of time before a buyout offer from its largest investor, private equity firm Z Capital Partners, is set to expire on May 19.
Other banks that were considered to run the strategic review included Macquarie Capital (USA), a source previously told The Deal.
Affinity has a longstanding relationship with Deutsche Bank. That firm advised on a strategic review that started in 2012, but Affinity said in October 2013 that it was terminating the advisory assignment and entrusting the strategic review to its own board. Nothing came of that process.
Z Capital, which holds a 39.5% stake in Affinity, proposed on April 3 to buy the equity it doesn't already own, for $119.84 million, valuing all of Affinity's equity at $198.08 million. The Lake Forest, Ill. buyout firm would pay $9.75 per share, or 9.7 times 2014 Ebitda.
Affinity said on April 27 that a special committee of independent directors would retain an investment bank to review Z Capital's offer and other strategic alternatives.
In February 2013, during Deutsche Bank's previous advisory assignment, Z Capital offered to buy the shares it didn't already own at that time for $196 million, but the parties didn't reach a deal.
The PE firm has two directors on Affinity's board, James J. Zenni Jr. and Andrei Scrivens.
Z Capital had invested in Affinity's predecessor, Herbst Gaming, which filed for Chapter 11 protection on March 22, 2009, in the U.S. Bankruptcy Court for the District of Nevada in Reno after taking on too much leverage ahead of the credit crisis.
During the bankruptcy, Z Capital's debt investment was converted into a 6.7% equity stake.
The firm has called the Las Vegas-based gaming company to the carpet for failing to execute a turnaround after emerging from court protection in 2010.
Z Capital said in an April 3 letter to Affinity's board that it thinks "a fundamental change in the company's ownership structure is essential if it is to realize its full potential," and said it has "failed to embrace the transformational initiatives needed to realize its full potential."
Z Capital complained in its letter that there is no liquidity for Affinity's stockholders, and asserted, "We believe that the company's stockholders will find our offer extremely attractive, particularly in light of the structural challenges and the challenging operating environment that Affinity Gaming continues to face and the absence of a liquid market for its shares."
Affinity's largest investors besides Z Capital are an affiliate of Silver Point Capital (25.1%), Spectrum Group Management (9.9%) and Highland Capital Management (6.1%).
In July, Affinity agreed to appoint directors chosen by investors including Z Capital and Silver Point. Affinity Chairman Richard S. Parisi is a Silver Point senior investment analyst. Separately that same month, Affinity successfully resolved debt covenant compliance issues.
Spokesmen for Z Capital and Deutsche Bank declined to comment, and Affinity couldn't be reached for comment.
Affinity owns and runs 11 casinos, including Buffalo Bill's Resort & Casino in Primm, Nev., a 25-minute drive from Las Vegas. It has a total of five properties in Nevada, three in Colorado, two in Missouri and one in Iowa.
As of March 31, Affinity recorded $621.58 million in assets and $439.31 million in liabilities. During the quarter ended March 31, the company reported a $240,000 net loss on $75.5 million in revenues, compared with $47,000 in net income on $75.95 million in revenue during the same quarter last year.
Read more from: