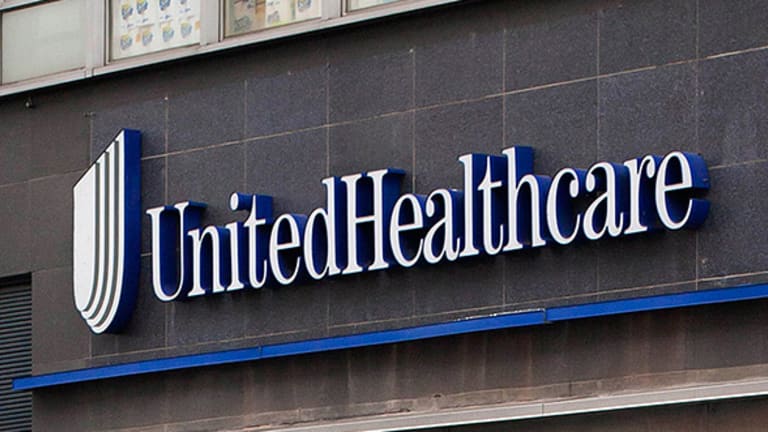 Advisory Breaks Up and Sells Following Elliott Campaign
The activist fund agreed to delay a director-election proxy fight pending the outcome of the company's strategic review.
The activist fund agreed to delay a director-election proxy fight pending the outcome of the company's strategic review.
Following a campaign by Elliott Management Corp., Advisory Board Co. (ABCO) announced Tuesday, Aug. 29, that it will split the company and sell the parts to two different buyers.
The healthcare technology and consulting firm said it will sell its education business, including Royall & Co. for $1.55 billion to Vista Equity Partners. Following closing of the education transaction, Advisory Board's healthcare business will merge with UnitedHealth Group's (UNH) - Get Report Optum subsidiary, which offers pharmacy benefit management and healthcare analytics.
Advisory Board shares were up 6.42%, or $3.20, to $53.05 Tuesday. UnitedHealth shares were up $1.64, or 0.84%, to $196.73.
Advisory Board launched a strategic review in February, prompting a settlement with Elliott Management Corp.'s Paul Singer a month later that ended the imminent threat of a director battle.
Elliott began building its 8.3% Advisory Board stake between Nov. 4 and Jan. 6 at prices ranging from $32.71 and $36 a share, well below sale prices announced Tuesday. The activist fund agreed hold off a director-election proxy fight pending the outcome of the company's strategic review.
Advisory Board stockholders are expected to receive an estimated $54.29 in cash per share following completion of the two transactions, which includes a fixed amount of $52.65 per share and the additional estimated amount coming from the after-tax value at closing of the company's 7.6% stake in Evolent Health Inc. (EVH).
The total valuation of the transactions to Advisory Board shareholders is expected to be $2.58 billion after payment of capital gains on the sale of the education business.
The estimated value of the transactions represents a 50% premium to the closing price of the company's common stock on January 11, 2017, the last trading day prior to the public disclosure of Elliott's stake.
Zahir Zaveri, portfolio manager at Elliott Management, said, "We applaud the outcome reached today, which delivers maximum value to shareholders by selecting the optimal partner for each of Advisory Board's distinctly valuable businesses. We thank the Board and management team for their hard work and commitment to shareholders."
"Our board of directors and executive leadership team conducted a thorough review of strategic alternatives for the company," said Robert Musslewhite, chairman and CEO of Advisory Board. After careful consideration, we determined that transactions with Optum and Vista Equity Partners allow us to accelerate the success of our healthcare and education businesses while realizing immediate value for stockholders." 
Musslewhite will continue with the health care advisory business after the merger with Optum.
"Joining Optum will enable us to better serve our members, thanks to Optum's unmatched data analytics resources, investment capacities and operational experience in delivering large-scale solutions and services to all health care stakeholders," said Musslewhite. "Our team and I look forward to working with Optum to bring our innovative research capabilities into new, untapped markets."
"The Advisory Board Company is a strong fit for Optum because they share our mission of making the health care system work better for everyone," said Optum CEO Larry Renfro. "We have great admiration for the talent and experience of The Advisory Board's team and its leaders, and look forward to working alongside them to help its members and our clients solve their biggest challenges."
Robert F. Smith, founder, chairman and CEO of Vista, said "We look forward to working with EAB's experienced management team to scale its best-in-class thought leadership to its loyal and expanding member base."
The sale of the education business is expected to close by the end of 2017 or in early 2018. The sale is not subject to a financing condition and does not require approval of the Advisory Board stockholders.