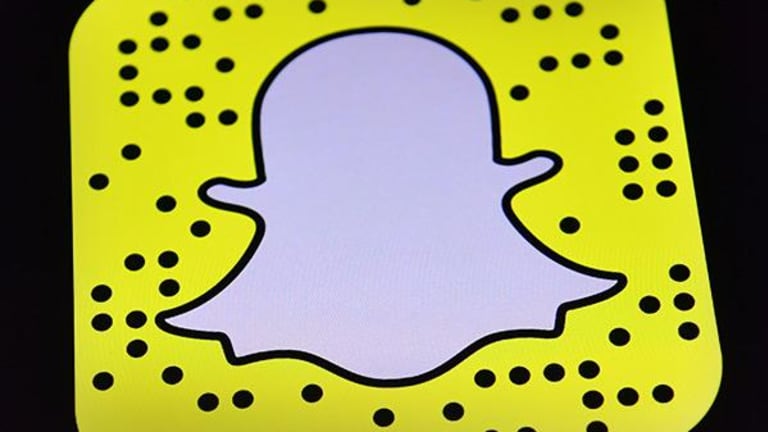 Activists Urge Exchanges to End No-Vote IPOs Like Snap
Big institutional shareholders are hoping exchanges and indexes will take steps to discourage companies from following in the footstep of the disappearing message app's move to issue non-voting shares
Big institutional investors are quietly lobbying major U.S. stock exchanges and indexes, such as the Russell 3000, to change their listing rules or to set up new shareholder-friendly indexes in the wake of Snap's unprecedented plan to issue non-voting shares with its initial public offering expected next month, according to people familiar with the situation. 
If Snap, the developer of the popular disappearing-message app Snapchat, goes through with the IPO described in its S-1 filing, it would essentially be impervious to activist institutions or hedge funds at its gate because it's board makeup would be controlled primarily by insiders led by co-founders Evan Spiegel and Bobby Murphy. According to the Council of Institutional Investors, which is opposed to the structure, insiders would continue to control more than 90% of Snap votes even as their ownership interest declines over time.
The structure has been met with shock and dismay from public pension funds and other index funds, who point out that their passive investment structure will require them to invest in Snap shares once the company joins a major index, as expected, because their allocations are made based on the array of companies that make up the index. Public pension fund CalSTRS, for example, has stakes in every company in the Russell 3000 and currently owns an interest in Alphabet's nonvoting Class C shares.
Speaking on the sidelines of a Council of Institutional Investors conference in Washington, some shareholders expressed concern that such an approach makes Snap impervious to any pressure from investors to have the company improve its governance or share price. Activist hedge fund managers have also said they are opposed to the structure, noting that they wouldn't invest in companies with non-voting shares because they couldn't effect share-price improvement change through director-election battles. 
As a result, according to people familiar with the situation, institutional investors have a multi-fold retaliation strategy that includes putting pressure on exchanges to change their listing rules prohibiting companies from listing with non-voting shares. Also, they are also nudging indexes that they base their investments on, such as the S&P 500 and the Russell 3000, to set up a new index they can follow that only lists corporations with voting share structures.
Anne Simpson, director at the California Public Employees' Retirement System, said recent reports that Snap's valuation in its IPO is sliding to below what the company had been seeking could be attributed partly to its move to issue nonvoting shares. "We and others noticed the slide in the potential valuation for Snap's IPO, some of that is your price tag for not allowing [outside] votes," Simpson said.
Simpson said the IPO worries her a great deal because it makes it impossible for shareholders to hold corporate boards and management accountable if share prices slide. Public pension funds like CalPERS, often launch campaigns urging corporations to separate their chairman and CEO positions, for example. They also frequently set up symbolic "just vote no" insurgencies against incumbent directors on occasion or urge other shareholders to vote against executive pay plans they consider disconnected from share price performance.
Shareholders said they worry that Snap's IPO could be a harbinger of things to come, with other companies following in its footsteps to the public markets. "You've got a creeping risk," Simpson said. "You see the first termite and at what point do you become inundated and the whole stock market has been made frail?"
Allison Bennington, partner and general counsel at activist hedge fund ValueAct Capital, noted there's a deep investor pool for whom the Snap IPO could become especially problematic - those funds that seek better governance, but can't control their investments and must invest in companies with non-voting shares, including public pension funds, Exchange-Traded-Funds, and index funds, such as Vanguard and State Street. "The Snap IPO comes as the passive investor class is growing so large that, at some point, they may become a majority of investors in the public market," Bennington said.
However, institutional investors are skeptical about whether exchanges would move to block companies from listing with non-voting shares, arguing privately that as for-profit companies, exchanges are in a race to the bottom by competing furiously with each other - and rivals around the world -- to gain listing fees.
A person familiar with a major U.S. exchange, acknowledge that discussions have taken place in the past about setting up a new exchange with certain voting characteristics for participating companies. He added that passive index investors could also take steps on their own to disinvest in companies in their index if they disagree with a non-voting share structure, for example.
Passive institutional investors, however, pushed back on this approach, arguing that they believe exchanges and indexes should move instead. However, they indicated that this response was a possibility. CalPERS' Simpson said that the Snap IPO represents, "a few drops of rain" in the system. However, she stated that it the drops turn into a storm then CalPERS would need to look at other strategies. "None of us is treating this as a youthful escapade," Simpson said.
Another passive investor said it was possible for the fund to un-invest itself of nonvoting shares that participate in an index, but it wouldn't be easy. He said that the fund's board would have to instruct external investment managers to continue to invest based on the index, less a particular stock. 
Nell Minow, vice chairman of governance consultancy firm ValueEdge Advisors, said shareholders should be "all over" the exchanges and the Securities and Exchange Commission, a principal regulator, to prohibit the structure. "That should not be allowed. That's not a stock. If you want to sell a bond sell a bond," Minow said.
Bennington said she backs efforts to put pressure on the stock exchanges to drive them to issue rules requiring listing companies to have one share one vote structures. "Up to now, the stock exchanges have not been interested in doing something like that, but it would benefit shareholders, keep companies accountable for their performance and go a long way to improving governance standards here in the states," she said. "With the Snap IPO, any outside investor is entirely a passive investor. The only action one can take is to sell their shares. There is always a buyer on the other side."
Bennington noted that in the normal structure, employees are accountable to management, management is answerable to the CEO, the CEO reports to the board and board is there to represent and protect shareholders. However, with Snap, the accountability chain is cut off at management. "There is no accountability beyond that," she said. "There is no empowerment at the board level."
Bennington also argued that while some dual class companies have performed well, for now, many haven't. "Show me a Facebook, and I'll show you a Viacom," Bennington said.
David Blitzer, managing director and chairman of the index committee at S&P Dow Jones Indices, said the index hadn't been approached yet by institutional investors seeking to exclude companies that issue non-voting share structures. However, he said that it wouldn't be difficult to set up such an index. "We had people who want to invest with a particular index but excluding firearm companies, so if we can do that we can do this," Blitzer said. "It's a fairly straight forward exercise that can be done in a few weeks."
Officials from Snap, the New York Stock Exchange and Nasdaq declined to comment.