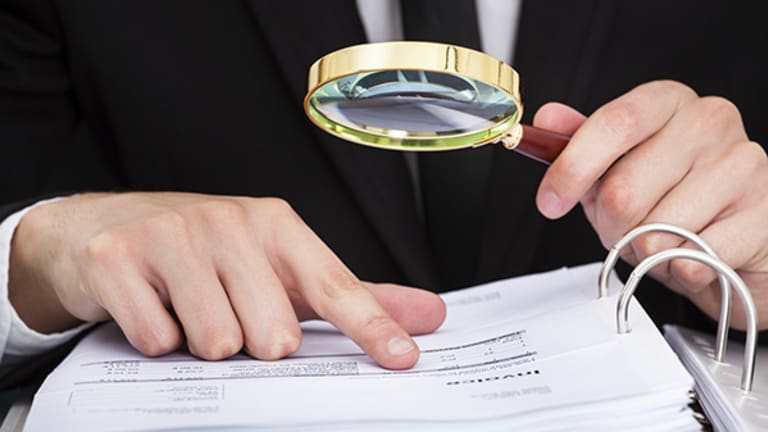 Activists to Push Real Estate Sell-and-Lease Strategies Despite Tax Issues
Activist investors will continue to pressure companies to sell real estate and then lease it back despite new guidance from the Internal Revenue Service.
NEW YORK (The Deal) --When Darden Restaurants (DRI) - Get Darden Restaurants, Inc. Reportannounces quarterly results Tuesday, expect there to be a discussion of the impact of the Internal Revenue Service's newly issued guidance on its examination of the tax status of spinoffs of real property into real estate investment trusts, or REITs.
That's because Darden is right in the middle of its process of spinning off roughly 420 of its 1500 restaurant locations, mostly from its Olive Garden chain, into a REIT. That move comes as a result of activist investor Starboard Value LLC's Jeff Smith getting control of the restaurant's chain board with a mandate to raise shareholder returns, partly through real estate monetization efforts.
What the IRS is concerned about is that these kinds of transactions may mask dividends and other taxable transactions. REIT spinoffs aren't prohibited, however; the agency says it will no longer sign off on the transactions in advance as it did in the past. As a result, companies may be less likely to conduct a REIT spinoff, out of concern they will be audited and have these transaction ultimately rejected.
For those activist fund managers who rely on real estate monetization as part of their thesis for why shareholders should put them in the driver's seat -- Darden being a prime example of the same -- the IRS guidance may have a chilling effect.
There is, however, another of these types of real estate deals that activists often push for that won't be affected by the guidance: sale-leaseback arrangements. These tactics generate revenue that companies often use to pay down debt and distribute the kind of share buybacks and dividends sought by insurgent funds.
"Sale-lease backs and efforts to have chain's franchise their operations are all avenues that may be pursed to a greater extent by activists as we see how people react to the IRS ruling," said Stephen Anderson, restaurant and consumer analyst at Maxim Group.
A look back at recent insurgent efforts suggests that REIT spinoffs aren't that common. Only five activist campaigns so far in 2015 sought some real estate monetization, according to data from FactSet, down from seven last year, and almost all of them offered up sale-leasebacks as an alternative or complement to standalone REITs.
For instance, Bob Evans (BOBE) , where activist Thomas Sandell got four directors on the board, said on Sept. 1 it was authorizing the pursuit of sale-leasebacks for roughly 30% of its real estate, which it expects to bring in $200 million in revenue. "They read the IRS writing on the wall," said one restaurant analyst. He noted that IRS officials had made comments recently suggesting that such guidance was coming.
A REIT spinoff was also taken off the table at casino operator Pinnacle Entertainment (PNK) - Get Pinnacle Entertainment Inc Report after Gaming and Leisure Properties (GLPI) - Get Gaming and Leisure Properties, Inc. Reportreached a deal to acquire its real estate in July for $4.75 billion. The move came after activist Orange Capital had urged Pinnacle to separate its real estate by setting up a free-standing REIT. (Orange commended Pinnacle for reaching the Gaming and Leisure deal).
Hotel and casino company MGM Resorts International (MGM) - Get MGM Resorts International Reporthad been under pressure by activist firm Land & Buildings Investment Management to set up a publicly traded REIT for its real estate assets. MGM has stated that it is considering all its options when it comes to the real estate. Nevertheless, CEO James Murren last month told analysts that MGM was "not opposed" to the sale-lease back structure. The IRS announcement will make MGM "more comfortable" about doing a sale-lease back rather than a REIT spinoff, says one analyst.
In fact, the IRS ruling may also make Land & Buildings more comfortable with such an approach. (Land and Buildings did not return calls seeking comment.)
Sandell has another activist campaign that could be affected by the IRS guidance at furniture retailer Ethan Allen Interiors (ETH) - Get Ethan Allen Interiors Inc. Report. A person familiar with the situation acknowledged that, while a REIT spinoff was one of the options the fund had put forward as a way to monetize assets, it was now off the table. But, this person noted, it wasn't a central part of the activist's campaign, which is focused on a potential sale of the company, a series of sale-lease back transactions, governance changes and a re-branding effort. "When you write these letters it is better to put as many options as possible," the source said.
In addition, this person argued that given Ethan Allen's small size-including 53 wholly-owned retail design centers, corporate headquarters and an 18-acre campus-a REIT spinoff would have produced a publicly traded company that was too small.
Size may be an issue in the Darden spinoff, which at least one research firm, BTIG, believes is "far enough along," that it will be able to complete the spin off by year-end despite the IRS concerns.
The new IRS guidance included a specific threshold requiring at least 5% of the fair market value of the REIT's gross assets has to be in an active business, a new cap that may drive Darden to stuff more operating businesses into the REIT. "They may need to add more operating businesses if they want to meet the IRS requirement," said Jodi Schwartz, a partner at Wachtell Lipton Rosen & Katz. 
Darden also has listed 75 properties for sale-leasebacks and in June noted that over 30 of the properties had been sold or are under contract. The IRS move could drive Darden to focus on this effort, said one analyst, and use proceeds to buy back shares.
Bob Evans, for example, has already repurchased $60 million shares in recent months and is expects to complete the remainder of a $150 million repurchase plan by the end of its fiscal year-some of the proceeds from its sale-leaseback revenue presumably would go into that program.
There is at least one other REIT spinoff that could take place at the behest of activists that has countervailing reasons to go forward, notwithstanding the IRS guidance. 
Sandell's campaign at Brookdale Senior Living Inc. (BKD) also includes a REIT spinoff approach but the main upside, according to a person familiar with the fund, would be a sale of the whole business. Two of the company's main rivals -- and partners in some cases -- HCP (HCP) - Get HCP, Inc. Report and Ventas (VTR) - Get Ventas, Inc. Report -- may be interested in acquiring Brookdale's remaining real estate, according to people familiar with the situation. 
However, the investor's push for REIT spinoff may not be completely dead. What distinguishes the situation at Brookdale from a Darden or Bob Evans, is that even if the arrangement is ultimately judged a taxable event, the assisted seniors living company can use its near $800 million of so-called "net operating loss carry forwards," or NOLs, to avoid taxes, according to a person familiar with the fund. (NOLs are tax benefits that are created when a company reports operating expenses that exceed revenue.)
There's another big retail name that has real estate monetization in its future if an activist has anything to say about it that could be affected by the new IRS position. Starboard's efforts to drive Macy's (M) - Get Macy's Inc Reportto conduct a major REIT spinoff may also be in jeopardy because of the IRS ruling. However, the insurgent fund also wants to see the department store chain do a sale-leaseback of key properties such as its Herald Square store in New York, which would not be hampered by the regulatory provision.
With its REIT spinoff very much a part of its capital restructuring efforts, Darden will be likely to get probing questions from analysts after it announces its quarterly results Tuesday. But there may be others listening in on the call: activist investors interested to hear how the restaurant chain is dealing with this new wrinkle in the insurgency playbooks. 
Darden did not respond to calls and emails.