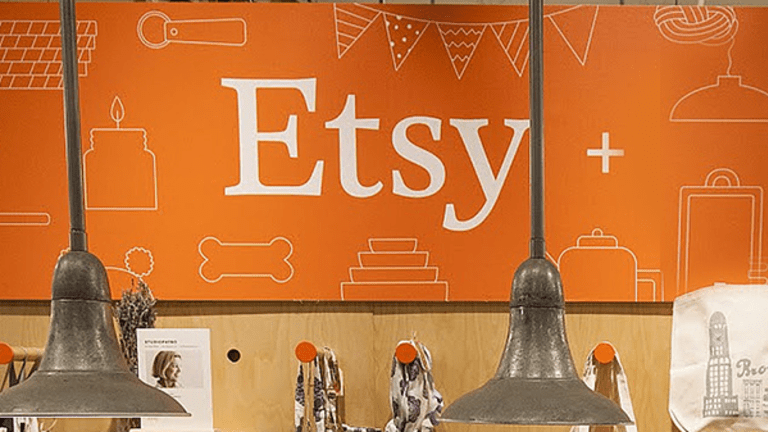 Activists Step Up Pressure on Internet Companies
A spate of Internet companies has encountered new or mounting activist pressure in recent weeks. Some companies previously shorted for their lofty valuations now have activists clamoring for sales.
Activist investors are ratcheting up the pressure on some high-flying Internet companies.
While the firms' lofty valuations have long been a point of contention - high-profile hedge fund managers have publicly shorted them because of it - stockholders at athenahealth (ATHN) - Get Athena Technology Acquisition Corp. Class A Report , Etsy (ETSY) - Get Etsy Inc. Report , and On Deck Capital (ONDK) - Get On Deck Capital, Inc. Report are now seeking more direct influence.
Last Thursday, shares of athenahealth soared 22.4% to $130.07 after Paul Singer's Elliot Management disclosed a 9.2% stake in company and urged it to consider "strategic opportunities." That means the activist investor will likely push for the cloud-based provider of physician billing systems to sell itself.
The previous Tuesday, shares of online craft store Etsy soared 21.29% to $13.73 on five times their normal trading volume after two activist funds disclosed positions and urged the company to explore strategic options. TPG Group Holdings and Dragoneer Investment Group reported stakes of 4.3% and 3.7%, respectively.
Just a week before that, On Deck Capital chairman and CEO Noah Breslow survived a bid by activists to oust him, winning re-election to the company's board. Marathon Partners Equity Management and EJF Capital -- with stakes of 2% and 9.4%, respectively -- have been pressuring the online lender to sell itself and throttle back its growth plans.
To placate them, On Deck has agreed to cut costs and focus on profitability.
There are risks to such a strategy, to be sure. Because Internet companies tend to trade at high multiples relative to their financial performance, activists with large holdings can find themselves in risky situations if a sale doesn't go through.
Shares of athenahealth trade at 54 times forward earnings, for example. Elliott's campaign there is a prime example of escalating investor aggression.
As long ago as 2014, Greenlight Capital CEO and short-seller David Einhorn had identified the company as one where he was betting that shares would decline. The next year, Einhorn delivered a blistering presentation on the stock at an investment conference, calling the firm "Bubble-icious."
It was representative, he said in a presentation, of Internet hype getting ahead of reality.
"Analysts compared it to cloud companies, social media companies and SaaS [Software-as-a-Service] companies and applied similarly aggressive valuations," Einhorn noted. "But what we saw was a company that used a website to partially automate a still very paper- and labor-intensive back-office collection process."
While shares traded at about $115 at the time, Einhorn said they could be worth as little as $14. Instead, the stock has since risen to $133.73.
Elliott, which has a view of the company directly opposite to Einhorn's, is taking matters into its own hands to make sure its investment pays off.
Athenahealth "operates in a highly strategic area at the intersection of technology and healthcare with a disruptive value proposition, a leading competitive position and a compelling product set, the value of which is not reflected in the issuer's current market value," the investor said in a regulatory filing.
"There are numerous operational and strategic opportunities to maximize shareholder value," Elliott said, and it plans to meet with athenahealth's board to explore them.