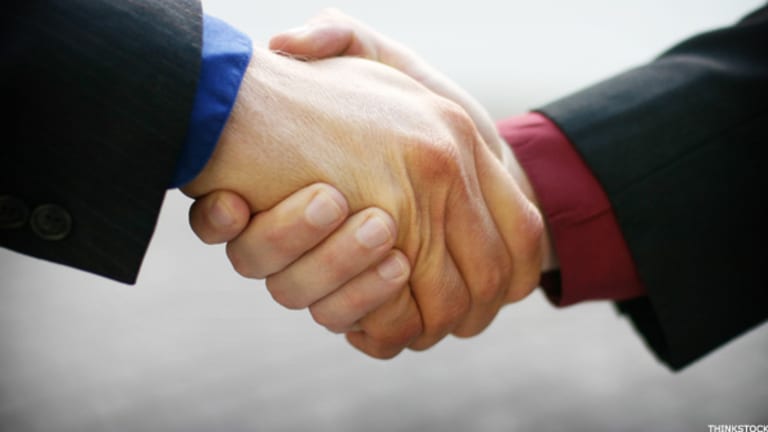 Activists Join Fray at Oplink Communications
Two activist funds launched a campaign to force Oplink Communications to spin off a unit and distribute more capital to shareholders.
NEW YORK (The Deal) -- Two activist funds on Monday launched a campaign to force Oplink Communications (OPLK) to spin off a unit and distribute more capital to shareholders.
The campaign comes after a substantial minority of investors expressed their concern with the optical networking components maker's CEO late last year. Engaged Capital LLC and Voce Capital Management LLC, launched the effort Monday with a securities filing listing at least three categories of concerns they have with the company's operations. The two activists own roughly 6.2% of Freemont, Calif.-based Oplink.
In November, Oplink CEO Joseph Liu received the backing of roughly 9.4 million shares, while 6.3 million withheld their votes for him in an uncontested election. The large withheld vote of roughly 40% was a substantial and rare expression of no-confidence.
People familiar with the activist funds contend that they believe the vote was more of a verdict on the company's strategy and corporate governance rather than anything against the CEO personally.
The insurgents are seeking to communicate their concerns with the company's management and are not prepared to launch a proxy contest, they added.
Nevertheless, observers familiar with the situation also note that both funds have launched proxy contests when companies have been reluctant to take some key actions and that they are keeping an eye on the expected filing deadline for submitting a dissident slate of directors at Oplink. That deadline could come as early as August if Oplink plans to hold its annual meeting in November as it did in 2013.
The activist funds are hoping Oplink's Liu takes steps to either spin off or sell all or part of its Oplink Connected unit so it can focus more attention to its core optical networking component operation. The Oplink Connected unit was launched roughly two years ago as part of an effort to diversify into home security video surveillance and mobile alert products for both the retail and business market. The activists raised concerns about Oplink's spending on its Oplink Connected division, arguing that they expect expenditures on the unit will reduce the company's "non-GAAP earnings per share by approximately $0.40 in fiscal 2014."
Christopher Longiaru, an analyst at Sidoti & Co., notes that the Oplink Connected unit has no revenues and that the division isn't expected to generate any return for another five to ten years. "Investors, especially activist investors, don't like to see that long of a timeframe before returns are generated," Longiaru said.
Longiaru said he didn't think Oplink's management would be opposed to spinning off or selling all or 50.1% of that unit for a decent price. He suggested that cash generated from a sale of the business could be allocated to investors through a share buyback or special dividend.
Oplink did not return calls for comment.
The filing also indicates that the two activists want Oplink to distribute to shareholders more of its $161 million in cash and equivalents. A person familiar with the activists notes that they would like to see larger stock buybacks overall or a special dividend.
The filing raises concerns about the company's governance structure and people familiar with the funds note that key issues are Oplink's anti-takeover poison pill and staggered board, both of which make a change-of-control difficult to accomplish.
The two activists also would like to see the company consider strategic alternatives for the roughly 1 million square feet of real estate they estimate that the company owns, arguing that Oplink could conduct a sale/lease-back and generate significant returns for shareholders.
However, one analyst noted that much of that real estate is in China and a sale/lease- back would be complicated and take much longer than a spinoff of the Oplink Connected unit and additional stock buybacks. He suggested that Oplink could generate between $2.70 and $2.80 a share in value if they were to complete a sale lease back.
"They could pull the other two levers and get a return on the investment much faster," this analyst said. "It is a much longer commitment in time to conduct a sale/lease-back."
According to a person familiar with the funds, top managers at Engaged and Voce independently discovered that they owned stakes in the same company. After discussions, the two insurgents decided to launch an campaign together at Oplink.
One of the activists, Glenn Welling, worked with governance godfather Ralph Whitworth at Relational Investors LLC before starting Engaged in 2012. The other insurgent, Voce Capital, is managed by J. Daniel Plans, who started his career as an M&A lawyer for Sullivan & Cromwell LLP before moving to Goldman Sachs & Co. and later JPMorgan Chase & Co., where he led the hostile takeover business. According to people familiar with the firm, Voce has held Oplink stock for roughly 1.5 years and the new campaign is the first time that Voce has teamed up with another activist to launch a campaign.
Engaged, which describes itself as a "constructive" activist, recently teamed up with another insurgent to launch a proxy contest at Rentech Inc.
The insurgents said in the filing that they plan to have "additional discussions" with the Oplink's management and board, shareholders, and other interested parties about their campaign. Oplink has a $317 million stock market capitalization.