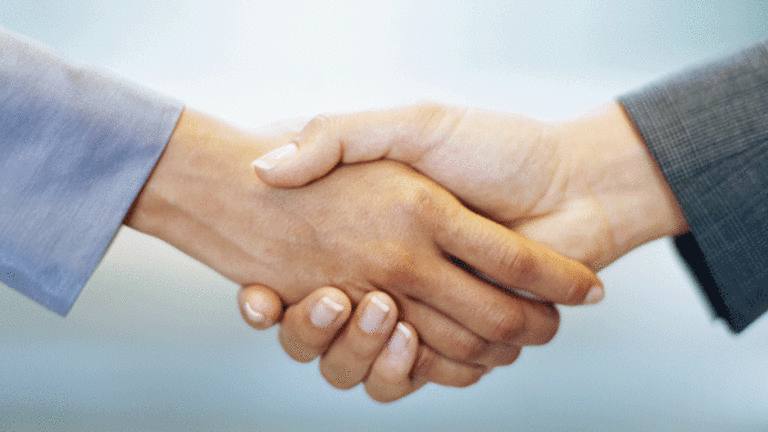 Activists Fill Pantry with Full Proxy Slate
Lone Star Value and JCP Investment win over convenience store operator shareholders.
NEW YORK (The Deal) -- Shareholders of convenience store operator Pantry (PTRY) elected the full slate of board directors nominated by an activist group on Thursday, and one of the activists is confident that the new directors will propose value-boosting initiatives such as creating a REIT in the near future.
Four or five REITs have already called the activists over the past month to express interest in sale-leaseback deals with Cary, N.C.-based Pantry, according to Jeff Eberwein, founder and CEO of Lone Star Value Management. Eberwein said he believes sale-leasebacks of the company's prime 300 wholly owned locations could raise $450 million to $600 million for the underperforming company.
The activist group -- which is comprised of Eberwein's Lone Star and also JCP Investment Management -- succeeded in adding three directors, Todd Diener, James Pappas and Josh Schechter, to Pantry's nine-member board.
Eberwein said by phone on Thursday that he was thrilled with the shareholder support his slate received in the voting results and also during the month-long road show in which the activists pitched their case to the company's largest investors.
Proxy advisory firm Glass Lewis endorsed all three of the activist group's nominees, which Eberwein said is "really unusual," while Institutional Shareholder Services got behind two of the three.
About 70% of Pantry shareholders voted, with 60% backing the ISS-approved group of directors and 10% backing the company's choices, according to preliminary results, Eberwein said.
The win is especially notable since the activist group holds only about 2.7% of the company's stock.

The proxy fight has been nothing if not acrimonious. The activists have released letters bemoaning Pantry's underperformance compared to its competitors, while the company has defended its strategy saying, "It appears that they [the funds] are engaging in this proxy contest for the self-serving goal of gaining publicity for themselves and their newly formed hedge funds."
When the activist campaign launched, "All of these people [came] out of the woodwork," Eberwein said. "One guy who interviewed to be CEO said he so disliked the chairman that he didn't take the job."
Pantry has had four CEOs in the past five years.
The activists chose which incumbent directors they would pit their nominees against. Their prime target was the chairman of the board, whom they succeeded in ousting. "It's like in politics, when you take out the speaker of the house," Eberwein said.
Two of the activists' primary goals are convincing Pantry to install more quick-service restaurants in its convenience stores, a strategy that has been successful for its competitors, and paying down debt.
Pantry has high leverage compared to its competitors. Its debt-to-equity ratio stands at 292.2%, while convenience store operator Susser Holdings' (SUSS) ratio is 90.5% and Casey's General Stores' (CASY) - Get Report is 120.9%, according to Bloomberg data.
When the activists brought up the possibility of creating a REIT to Pantry's management in December, "The CFO [Clyde Preslar] said: 'That's an interesting idea, I hadn't thought of that before. Maybe we'll look at that someday,' " Eberwein recounted.
But, the investor said, "The time to look at [the REIT option] is now."

Eberwein said he believes that reducing the company's debt load would improve its valuation, but he's not dead set on one strategy. "There are lots of ways to do it," he said, adding that a REIT deal would be one way to raise money for debt repayment.
Although multiple existing REITs have contacted him about sale-leaseback deals, including one REIT with a market cap in the $4 billion range, Eberwein wondered whether Pantry would get the most value from going solo.
"If we have four or five REITs calling us up and saying please, please, please do a deal with us - they're not running a charity," he said, adding, "This is the option I'm most intrigued by: creating our own REIT."
Pantry could create a REIT containing some of its real estate through sale-leasebacks, and monetize that entity through an initial public offering. One example of a similar convenience store REIT model is Getty Realty  (GTY) - Get Report.
During the activist road show, some investors questioned whether Pantry was big enough do its own REIT and wondered how much work it would take to renegotiate real estate contracts.
Eberwein acknowledged that it would be a lot of work to determine whether Pantry has the size and diversification to create a REIT, to decide which locations it would want to include and to renegotiate contracts, but he also said he thought those questions were worth asking.
Another option would be creating an MLP for Pantry's fuel servicing assets, as convenience store operator Susser Holding Corp. has done.
Lone Star and JCP took legal advice on the proxy fight from Steve Wolosky of Olshan Frome Wolosky. Pantry was advised by Smith, Anderson, Blount, Dorsett, Mitchell & Jernigan.
Pantry did not respond to requests for comment. JCP Investment could not be reached for comment.

Pantry is the fourth-largest independently owned convenience store operator in the U.S. It runs 1,538 stores, primarily under the Kangaroo Express banner.
The company has $250 million in 8.375% senior unsecured notes due Aug. 1, 2020, with syndicate managers Bank of America Merrill Lynch, BMO Capital Markets, RBC Dominion Securities, SunTrust Robinson Humphrey and Wells Fargo & Co. The trustee for the notes is U.S. Bank NA.
The company said in a Feb. 20 investor letter that it has $174 million in liquidity and no near-term debt maturities.
Pantry also has two bank loans: a $253 million senior secured Term Loan B due Aug. 2, 2019, bearing interest at Libor plus 375; and a $225 million senior secured revolving credit facility due Aug. 3, 2017, bearing interest at Libor plus 425.
Pantry's shares closed up $0.04, or 0.26%, at $15.44 Thursday after news of the board election. It has a market capitalization of about $362.4 million.