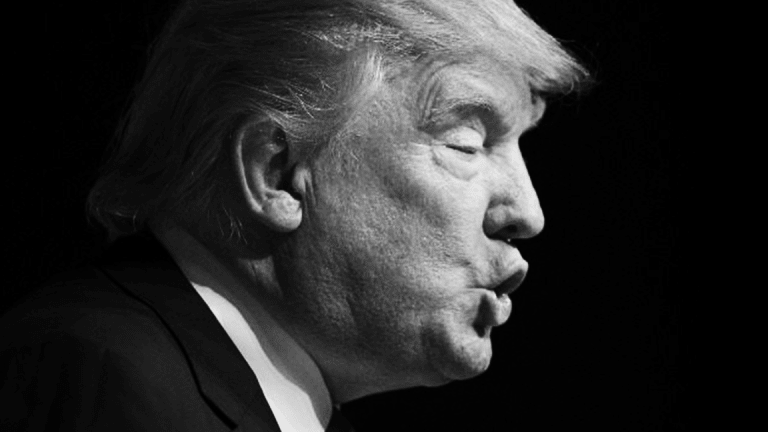 No one knows whether the framework for tax reform laid out Wednesday by the Trump Administration and Congressional Republicans will ever become law.
However, one thing is certain: Activist hedge funds are hopeful that the sweeping tax reform package will happen. That's especially true for a provision President Trump says is "non-negotiable," a reduction in the corporate tax rate to 20% from 35%.
Insurgent fund managers expect that with a lower tax rate companies will start finding themselves with significant cash hordes, which in many cases won't be deployed. Activists often push for stock buybacks and special dividends at their targeted companies, particularly when a corporation has held a lot of cash on hand for a long time without a plan for its use. And they expect that the number of corporations with significant cash stockpiles to increase exponentially if the Trump plan is enacted, leaving them with a treasure trove of targets for their capital deployment pressure tactics.
"All shareholders should get excited if the corporate tax rate is reduced and activists should get excited if the market does not revalue companies post-tax reduction in a timely way," said Lawndale Capital Management's Andrew Shapiro. "That would provide an opportunity for activists to acquire assets on the cheap and work to use any additional cash on hand in value-improving ways."
Shapiro, an activist investor, said fund managers could push a company in this scenario to use the cash for R&D, acquisitions or marketing as long as the strategy earns returns. In other cases, an activist could push to have the company use the cash by acquiring and retiring its own shares. "If you are sitting on a ton of cash and not producing an adequate return you could be targeted by an activist," Shapiro said. "That cash should be used in value-additive ways, such as reinvesting in the business."
Bob Willens, a New York-based tax analyst and former managing director at Lehman Brothers, said the proposed reduction in the tax rate would reduce the demands on a company's cash that would otherwise be used to pay taxes.
He added that if there wasn't a viable outlet for the cash then cash balances would increase, all of which would very likely attract the interests of activists who would insist that the company either invest the cash in productive endeavors or use it to repurchase large amounts of stock. "A reduction in tax rates might not be an unmitigated benefit if the company were then to become more vulnerable to corporate activists," Willens said.
Nevertheless, Thomas Ball, managing director of proxy solicitor Morrow Sodali, suggests that activist pressure on companies in a Trump-driven low corporate tax world wouldn't appear immediately.
"Companies could start to stockpile cash under that scenario, but I would think it could be a few years before the cash hoard makes them targets," said Ball, who advises both companies and activists. "But in a couple of years we could see a return to the share the cash activism."
In many cases activists don't even call for a big dividend or stock buyback but a company will implement one when faced with an insurgent fund campaign in hopes of gaining the support of a disgruntled investor base.
Even so, there are many examples every year already where activists target companies to buy back shares. According to FactSet Research Systems Inc., there were 23 campaigns so far in 2017 that involved the activist pushing for some kind of capital distribution. In 2016 there were 49 campaigns that included the provision, 69 in 2015, 51 in 2014, 60 in 2013 and 39 in 2012.
Other activists have pushed for corporate tax reform in the past. Insurgent manager Bill Ackman told hedge fund managers in May at the annual SALT conference in Las Vegas that the Trump Administration should come up with a narrowly focused tax bill, concentrating just on lowering corporate tax rates and leaving any changes to personal taxes for later. He suggested that the White House and Congress should focus only on corporate tax reform because any attempt to broaden out the effort to include individual tax reform - which he considered to be too personal -- could delay or kill the overall effort.
However, since tax reform isn't expected to be approved this year, with some observers arguing that it will never be approved, look for activism to remain focused on other core strategies.
"For now, I think we will continue to see operational activism and spin-off and breakup activism," Ball said.
For more coverage like this sign up for the Activist Daily.
More of What's Trending on TheStreet: