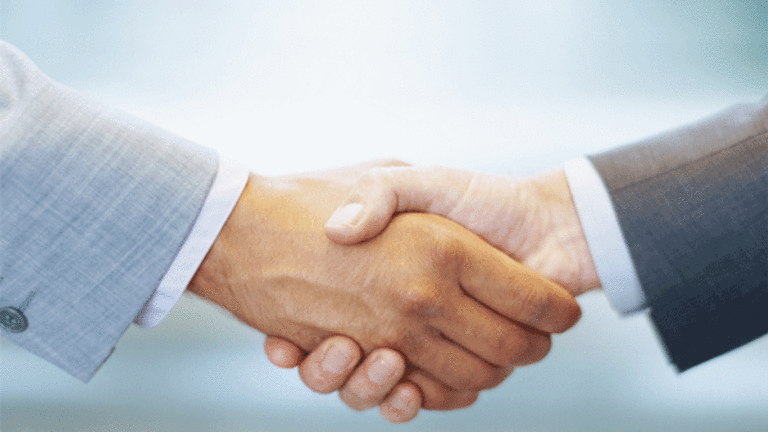 Activist Says Morgans Hotel Can Fetch $341M in a Sale
Luxury hotelier Morgans Hotel Group could receive as much as $341 million if the company elects to sell itself, according to one activist investor looking to elect a new slate of directors at the company's annual meeting.
NEW YORK (The Deal) -- Luxury hotelier Morgans Hotel Group (MHGC) could receive as much as $341 million if the company elects to sell itself, according to one activist investor looking to elect a new slate of directors at the company's annual meeting.
In an April 22 proxy filing, Sahm Adrangi of New York hedge fund Kerrisdale Capital Management LLC noted that a sale to a larger strategic hotel operator could net shareholders as much as $341 million, or $10.10 per share, well above the current net asset value of about $6.38 per share.
"A sale process will yield a far higher value on a net present value basis because it realizes value faster, and cost synergies are more certain," Adrangi wrote in a 44-page presentation to shareholders Tuesday.
Kerrisdale, which owns a 3% stake in Morgans, has been at odds with the New York-based hotelier since OTK Associates LLC, a hedge fund headed by current interim CEO and director Jason Kalisman, overthrew the former board, which was headed by billionaire Ron Burkle. Kerrisdale has nominated a slate of seven board candidates for an election to be held at Morgans' May 14 annual meeting.
While OTK has been steadfast in its belief that Morgans needs to execute a turnaround and switch to an asset-light strategy by selling real estate before being sold itself, Kerrisdale wants Morgans sold now.
"OTK might argue that by selling now, shareholders will not receive credit for future growth," Adrangi wrote. "[Morgans'] entire growth pipeline, which entails enormous execution risk, is basically equivalent to the cost cuts a strategic acquirer can achieve today.
"Strategic acquirers can eliminate almost all of [Morgans'] corporate SG&A: public company costs, audit, website & IT, consulting, legal, executive, etc.," the fund manager added.
In addition to detailing the benefits of a sale of Morgans, Kerrisdale also announced Tuesday that it had retained Andrew Zobler, CEO and founder of New York-based hotel consultancy firm Sydell Group, to help it evaluate strategic options for Morgans.
The hedge fund said it "expects to leverage Mr. Zobler's extensive expertise in the luxury boutique hotel space to assist Kerrisdale in formulating a strategy at Morgans."
Adrangi added in the announcement that "if Kerrisdale's nominees are elected to the Board at the 2014 Annual Meeting, [Zobler will] assist the Board with its oversight of the Company, including the strategic direction and operations of Morgans."
While Kerrisdale is asking that the company be sold, the pool of large strategic buyers for a company like Morgans, which owns the majority of its real estate, is limited.
"What most of these guys are doing is investing in their own brands and business segments that aren't capital-intensive," said Matt Lutenski an analyst at BMO Capital Markets. "Most of these guys are switching to asset-light strategies. If you look at Choice Hotels and Marriott, they are both in the process of selling assets. The same goes for Starwood."
Lutenski also pointed out that Marriott International Inc. and Starwood Hotels and Resorts Worldwide Inc. are rolling out their own luxury brands. Marriott in January announced it would attempt to bring its Autograph Collection hotels brand into the U.S. from Europe. Starwood is pushing to expand its W brand hotels.
Despite the progress of Marriott and Starwood in rolling out new nameplates, some companies are still looking for brands, which may make them potential acquirers of Morgans and its Mondrian, Hudson and Delano luxury brands.
Hilton Worldwide Holdings Inc. and Hyatt Hotels Corp. don't have well-known luxury brands and could be potential acquirers, given recent history and comments from top management.
In a recent article with HotelNewsNow, Hilton CEO Chris Nassetta said the company was mulling an entry into the lifestyle brand, which is what Morgans' nameplates are considered.
"We are interested most certainly in doing something in the lifestyle space," he said. "Exactly what we're going to do and when we're going to do it, not to be coy, but we're not really ready to talk about."
Hilton didn't respond to calls seeking comment.
For its part, Hyatt previously made an offer of $7.50 per share for Morgans in November 2012 when the target was exploring its strategic options with Greenhill & Co.
While the company has not made an overture since 2012, Hyatt has the financial wherewithal to afford an acquisition of Morgans. For the year ended Dec. 31, Hyatt had cash and cash equivalents of $454 million and available borrowing capacity of $1.4 billion under its revolving credit facility.
The company did not respond to calls.
"Strategic companies are trading at record valuations, have very well-capitalized balance sheets, and are aggressively pursuing expansion of luxury/lifestyle assets," Adrangi asserted in the Tuesday presentation. "Global hotel operators are focusing intensely on luxury/lifestyle brands, and MHGC is a unique and scarce asset."
Morgans, which trades on the Nasdaq as MHGC, closed at $7.45 per share Tuesday, up 1.2% from its Monday close of $7.36. The company has a market capitalization of about $251 million.
Adrangi did not respond to calls seeking comment. Both Morgans and OTK declined to comment.