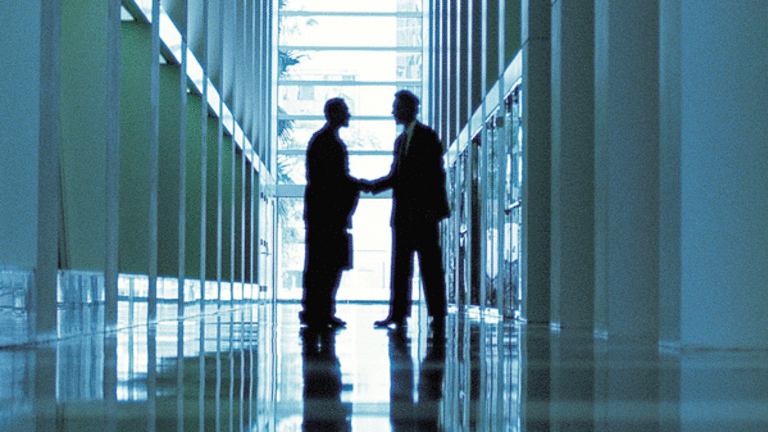 Activist Gains Board Control at Cliffs Natural Resources
Activist hedge fund Casablanca Capital said Tuesday that all six of its nominees have been elected to the board of Cliffs Natural Resources.
NEW YORK (The Deal) -- Activist hedge fund Casablanca Capital said Tuesday that all six of its nominees have been elected to the board of Cliffs Natural Resources (CLF) - Get Cleveland-Cliffs Inc Report, according to preliminary estimates by its proxy solicitor of the voting results of the company's annual meeting.
The results, if verified, would hand effective control of the mining company to the 5.2% activist stakeholder as Cliffs has an 11-person board.
Cliffs said on Tuesday that it would await a preliminary report from the inspector of the election, IVS Associates Inc., before saying anything further. It did, however, say that its board and management remained "deeply committed to continue to create long-term value for all of our shareholders." A spokesman for the Cleveland-based company said it wasn't commenting beyond the statement.
Casablanca also declined further comment.
But indications are that there have been no discussions about a settlement, according to people familiar with the matter, something that can happen even at this late stage.
Casablanca founder Donald Drapkin said in a statement that Cliffs shareholders have sent a resounding message of support for its efforts to drive meaningful change at the mining company, bring accountability to the company's leadership and restore shareholder value.
Lourenco Goncalves, one of the Casablanca nominees who was elected and who the hedge fund has said it would like to see as CEO, said the nominees look forward to working with the continuing members of Cliffs' board and the company's employees. "We are confident there is much we can and will do to refocus Cliffs and steer it in a new strategic direction," he said.
Other Casablanca nominees include Robert Fisher Jr., Joseph Rutkowski, James Sawyer, Gabriel Stoliar and Douglas Taylor. Once the final results are certified, the new directors will begin their terms immediately and serve through next year's annual meeting.
Last week, Credit Suisse Securities (USA) LLC analysts Nathan Littlewood and Gayle Podurgiel predicted a Cliffs win and said, in a note, that Goncalves would likely succeed CEO Gary Halverson in the top slot - with Halverson getting a $10 million payout.
"We think the bargaining power is with Casablanca," the analysts said. "We are struggling to identify a 'bargaining chip' that Cliffs Natural Resources can use to prevent Casablanca gaining control at this point."
The dissident, which revealed its activist stake at the year's start has said that Cliffs Natural should refocus attention on its core U.S. iron ore business. It has also been particularly critical of expansion plans at its Bloom Lake iron ore project in Eastern Canada and wants it to sell its Asia Pacific assets.
The proxy campaign had its share of unusual aspects including the company's use of a "proxy put" - a mechanism where the indenture governing Cliff's senior notes would require a repurchase of the debt were a change of control to occur. The definition of the change of control includes when a majority of the board sitting when the debt was issued was no longer in place.­­­­­­­
On July 18, Cliffs Natural also changed its tactics by reducing its slate of directors by two in an effort to maintain control of the board after proxy advisory firms Institutional Shareholder Services Inc. and Glass, Lewis & Co. LLC came out in favor of four of Casablanca's six nominees.
Had shareholders followed the company's recommendations, they might have elected four of the activist's nominees, but kept seven of Cliffs-backed directors on the board.
--Ronald Orol and Scott Stuart contributed to this report.
This article is commentary by an independent contributor, separate from TheStreet's regular news coverage.