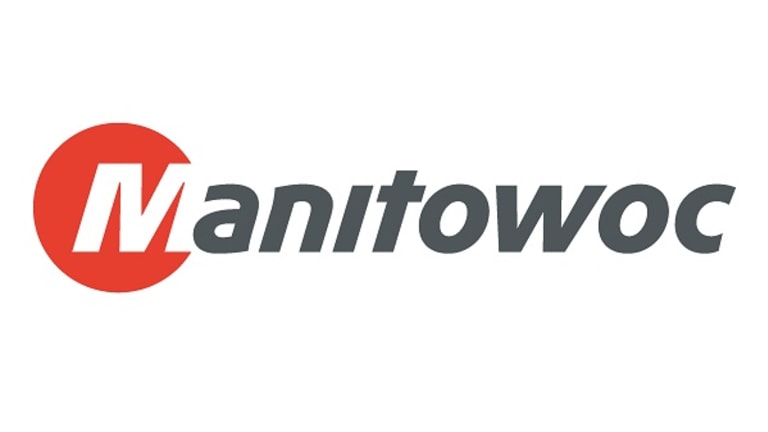 Carl Icahn Is Giddy for Fight to Split Manitowoc as Shares Surge
Activist billionaire investor Carl Icahn has construction crane and food-service equipment firm Manitowoc in his sights. Here's what could happen.
NEW YORK (TheDeal) -- Raider-turned-activist investor Carl Icahn on Monday launched an campaign aimed at splitting Manitowoc Co.  (MTW) - Get Manitowoc Company, Inc. Report  into two units -- one for its construction cranes business and the other for its food-service equipment operation.
Shares of the manufacturer based in Manitowoc, Wisconsin were climbing 8.1% to $22.62 on Monday.
Icahn's campaign comes after another high-profile activist fund, Relational Investors LLC, in June launched a similar insurgency. Even though Relational Investors still reports owning an 8.5% stake, its campaign to have Manitowoc to break itself into the same two units may be on hold -- the fund reportedly recently began the process of winding down its $6 billion portfolio after its co-founder, Ralph Whitworth, had to take a leave from the firm for health reasons. Relational and Icahn officials did not return calls.
Icahn, who reported owning a 7.8% stake in Manitowoc, said he believed the shares were "undervalued" and he hinted in a securities filing that he may soon launch a proxy contest to elect dissident directors at the Wisconsin-based company. He also added that no one from Icahn's firm has had any discussions with Manitowoc officials yet but that he intends to talk with executives. If Icahn does launch a proxy fight, there is already likely a substantial block of shares in support of his campaign -- Icahn and Relational together own roughly 16.3% of the company. In addition, Manitowoc doesn't have long to respond -- the deadline for nominating directors at Manitowoc is coming up in January for a May or June 2015 annual meeting. A Manitowoc official did not return calls.
In addition, a proxy contest could happen even sooner. In its filing in June, Relational indicated it could seek to drive the company to hold a special shareholder meeting, which would result in an expedited time-frame for a proxy contest. It is unclear whether Icahn would consider such an approach given the upcoming annual meeting and any possible special meeting delays the company might try to implement. However, Manitowoc's bylaws allow for a special shareholder meeting to be called by an investor with the backing of 10% of share capital. That low threshold would be easy for Icahn or Relational to achieve if either decided to go that route.
Nevertheless, any proxy fight launched by Icahn or Relational could not take over the entire board. According to an Institutional Shareholder Services Inc. QuickScore report obtained by The Deal, the company has a classified board. As a result, only a minority slate of directors are up for election every year and any proxy fight could only succeed at installing a short-slate of directors. In addition, Manitowoc has implemented a poison pill with a 20% trigger, which in this case helps the company limit accumulation of shares by activist investors and also is intended to discourage communication among insurgent funds. ISS gives Manitowoc a score of 9 out of 10 for its shareholder rights, with 10 being the worst score.
In a move that is likely seeking to appease institutional investors that might back a dissident campaign, Manitowoc in October approved a cash dividend of 8 cents a share of common stock, payable on Dec. 10 to shareholders who owned their stake on Nov. 28. And while Manitowoc hasn't taken any visible steps towards breaking itself into two businesses it responded in June to Relational's campaign with a statement noting that it will consider and review the fund's suggestions. "As an organization, we are committed to acting in the best interest of the company and all of its stakeholders," Manitowoc said. Manitowoc also reported in June that it had hired Goldman Sachs & Co. (GS) as a financial advisor. 
One person familiar with Manitowoc said that it is difficult to find buy-side analysts to focus on the business because typically investment managers only understand either the company's crane business or its foodservice operations but not both. A lack of sufficient analyst coverage has resulted in an undervalued stock price, he added. Also, he suggested that some investors prefer the less volatile food business while others like the higher cyclicality of the crane business. A separation, they noted, would make each business more attractive to specific investors. Manitowoc has a $3.1 billion market capitalization. Its stock traded up $2 a share, to $22.90 a share, in early trading Monday.