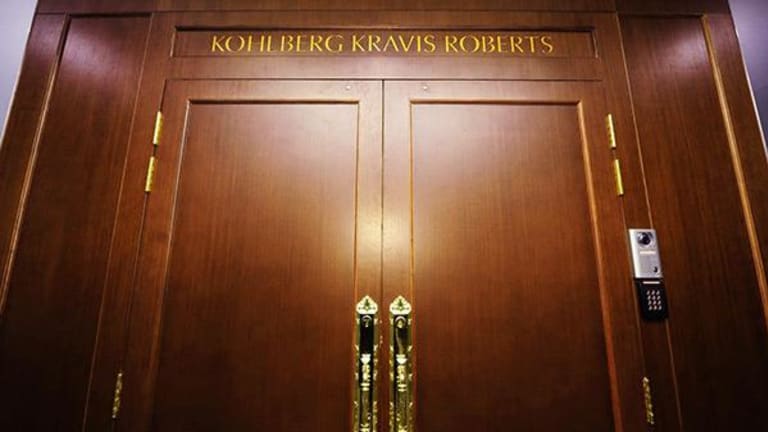 Activist Campaign Helps Corral WebMD Into KKR's Stable
All the details.
Activist-targeted WebMD Health Corp. (WBMD) , will be acquired by a unit of buyout shop KKR & Co. LP (KKR) - Get KKR & Co. Inc. Report  for $2.8 billion, the company said Monday, July 24.
The health information web portal said a subsidiary of KKR's Internet Brands will acquire all of the outstanding shares of WebMD common stock for $66.50 per share through a tender offer to be paid in cash. This offer represents a premium of approximately 30% to WebMD's share price on February 15, 2017, the day before WebMD announced a review of strategic alternatives. The deal also is a 20% premium over WebMD's closing share price on Friday, July 21.
The acquisition is expected to close during the fourth quarter of 2017.
"After a thorough review of strategic alternatives, we are pleased to announce this transaction, which provides our stockholders with immediate and significant cash value and a substantial premium," said Martin J. Wygod, chairman of WebMD, in a prepared statement. He said during that review WebMD reached out to more than 100 strategic and financial parties. "We are confident that this transaction maximizes value for our stockholders," Wygod said.
The WebMD sale represents a win for two activist investors at the gate. In particular, activist Blue Harbour Group LP's Clifton Robbins began building a stake in WebMD shortly after the health care internet portal announced Feb. 15 that it was conducting strategic review.
Blue Harbour's Clifton Robbins and his team engages in a collaborative, behind-the-scenes form of activism. That means they won't launch a director-election proxy contest to drive a sale. However, the activist fund often will push for M&A-related efforts to drive share-price improvement in behind-the-scenes negotiations.
It is very likely that they had sought a deal in private negotiations. Consider that Robbins has lots of connections with the buyer, KKR, in part because he cut his teeth working as a general partner at the private equity company between 1987 and 2000. He followed that experience with a four-year stint at General Atlantic Partners.
The fund accumulated its 9% stake between Feb. 23 and March 3 at prices ranging from $51.93 a share and $52.36 a share, significantly below KKR's $66.50 a share acquisition price.
WebMD will now come off The Deal's Crosshairs list of the top ten potential activist targets now that it is in a deal to be sold.
Had WebMD not completed a sale of its business that another activist fund, it was a serious possibility that a more aggressive actvist could have launched an insurgency at the company.
Jana Partners' Barry Rosenstein recently reported owning a 1.2% WebMD stake. The insurgent fund just last week had liquidated its activist position in Whole Foods with an approximate $320 million profit, so Rosenstein could easily have accumulated a significantly larger position and launched a director-election contest to have the company sold or broken into two businesses in the absence of M&A-related steps of its own.
The deal  is also good news for WebMD's future, according to Steven L. Zatz, CEO of WebMD. "This transaction will provide additional flexibility and resources to deliver increased value to consumers, healthcare professionals, employers, and health plan participants." 
"WebMD and Medscape are the market leaders in online health with unparalleled reach to consumers and healthcare professionals," said Bob Brisco, CEO of Internet Brands. Medscape is WebMD's portal for doctors. 
The announcement comes a week after Internet Brands announced it would acquire dental and health savings marketplace DentalPlans.com Inc. from Riverside Co. after a five-year investment by Riverside.
"KKR and Internet Brands are pleased to be investing behind the experienced WebMD management team and trusted WebMD platforms. The combined portfolio of leading vertical internet assets will be a powerful one," said Herald Chen, Chairman of Internet Brands, KKR Member and Head of the Technology industry team. "We look forward to supporting and accelerating the growth and global expansion of the businesses."
Internet Brands' Health vertical serves millions of consumers and more than 50,000 health care practices through its businesses Demandforce, Officite, Sesame Communications, and Baystone Media.
Internet Brands serves the dental, chiropractic, veterinary, vision care, and mental /physical therapy practice areas. Besides DentalPlans.com its consumer-focused brands include HealthForum.com, HealthBoards.com, FitDay.com and VeinDirectory.org.
Equity financing for the transaction is being provided primarily by KKR's private equity funds.
J.P. Morgan Securities LLC is serving as the exclusive financial advisor to WebMD and Shearman & Sterling LLP is serving as legal advisor. Simpson Thacher & Bartlett LLP is serving as legal advisor to Internet Brands.
—Ronald Orol contributed to this story.
More of What's Trending on TheStreet:
Chipotle Is Doomed Unless It Takes This One Dramatic Measure