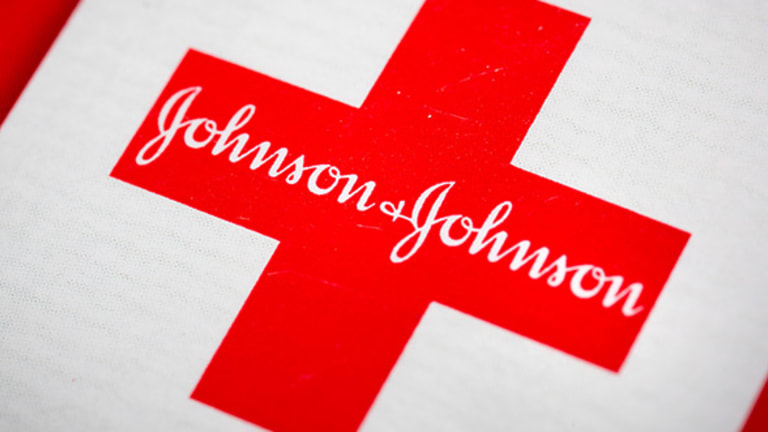 Actelion Hits Record High After Confirming Exclusive Talks With Johnson & Johnson
Shares in the biotech firm hit a record high Thursday after confirming 'exclusive' talks with Johnson & Johnson.
Actelion Pharmaceuticals (ALIOY) shares rose sharply in Zurich Thursday after announcing late Wednesday it was in exclusive talks with New Jersey-based Johnson & Johnson (JNJ) - Get Reportthat could lead to a "strategic transition."
Shares in the biotech rose to a record Sfr230.42% by 08:30 GMT, valuing the company at just under $25 billion. The stock has risen around 45% since the Allschwil, Switzerland-based company first confirmed it was in talks with J&J in late November. Johnson & Johnson shares closed at $115.31 in New York, down 0.3% on the session.
Actelion's latest statement came just a week after the two groups ended talks that could have led to a $27 billion takeover of the Swiss firm and ignited speculation of a counter bid from France's Sanofi (SNY) - Get Report, whose shares were up 1.77% to €76.53 each in early trading in Paris.
The confirmation of talks came with the caveat that there is no guarantee a transaction of any sort may result, but Actelion has been under pressure to find new drugs to replace revenue from its blockbuster Tracleer treatment for pulmonary hypertension, which lost patent protection a year ago.
However, Actelion CEO Jean-Paul Clozel may ultimately stand in the way. He is notoriously reluctant to cede control of the company he founded and keep the lung disease treatment expert out of the hands of rivals. Clozel, who according to reports is looking for as much as $30 billion, has also kept activist investors at bay.
Last year Actelion held unsuccessful takeover talks with ZS Pharma, which wound up agreeing to a $2.7 billion offer from AstraZeneca (AZN) - Get Report.