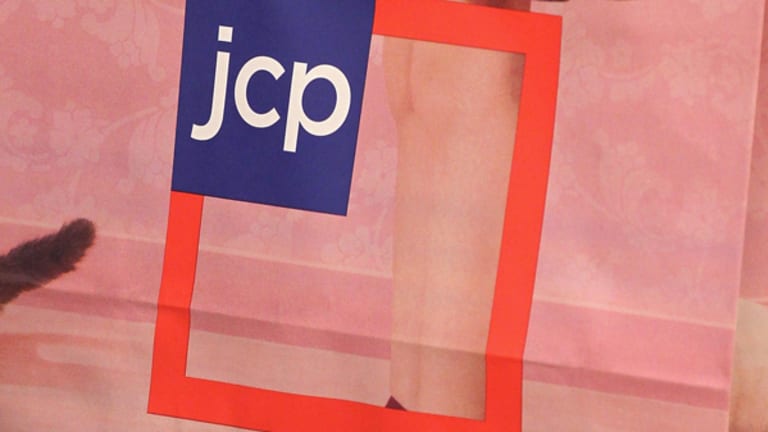 Ackman's J.C. Penney Exit Won't Kill Activist Investing
Key activist investors will continue to influence corporate boards, even after Ackman's public retreat.
NEW YORK (
) -- Bill Ackman's exit from
J.C. Penney's
(JCP) - Get J. C. Penney Company, Inc. Report
board of directors isn't a death knell for activist investing.
Ackman's departure from J.C. Penney comes after his hand-picked CEO Ron Johnson failed to turn around the struggling retail giant, and the hedge funder waged a losing war over the company's management and strategy. Many now wonder whether J.C. Penney can make it past the holidays, after spending billions on a failed store revamp that drained the company's cash coffers.
J.C. Penney elected retail industry veteran Ronald W. Tysoe, the former vice chairman of what is now
Macy's
, to the company's board on Tuesday, a move Ackman said he supports.
The hedge funder's retreat at J.C. Penney comes as his nemesis, Daniel Loeb of
Third Point Capital Management
, was forced by Hollywood icon George Clooney to backtrack from highly critical comments he made to
Sony's
(SNE) - Get SONY GROUP CORPORATION SPONSORED ADR Report
management. Loeb owns about $1 billion in Sony shares and seeks to spin off the company's movie studio business in an attempt to revive the struggling electronics giant.
Carl C. Icahn, the dean of modern day activist investing, meanwhile, faces the imminent prospect of failing to win over
Dell
(DELL) - Get Dell Technologies Inc Class C Report
shareholders on a competing bid to what could be one of the biggest leveraged buyouts in history.
Ackman, Loeb and Icahn are all intimately connected to a drama at
Herbalife
(HLF) - Get Herbalife Nutrition Ltd. Report
. Ackman has bet $1 billion that the company is little more than a Ponzi scheme. Loeb and Icahn have publicly taken the other side of Ackman's trade and have, so far, made millions of dollars in profit. "New HLF product: The Herbalife Enema administered by Uncle Carl," Loeb wrote on his
Bloomberg
profile in July.
Clearly, a crass breed of barbarians is storming the gates of Corporate America. What board would let them in?
The answer is that while Ackman, Loeb and Icahn may be pushing the limits of good judgment, they will continue to have a significant influence on markets.
Ackman, after all, remains an independent director on
Canadian Pacific's
(CP) - Get Canadian Pacific Railway Limited Report
board. Meanwhile, the hedge funder has recently made a play at chemicals giant
Air Products
(APD) - Get Air Products and Chemicals, Inc. Report
. Loeb can count a turnaround at
Yahoo!
(YHOO)
under new CEO Marissa Mayer as a major recent activist success.
Loeb, at times, resorted to crude tactics such as publicly shaming Yahoo!'s former CEO Scott Thompson. With hindsight, the company's shareholders are likely to view such actions as necessary.
Carl Icahn helped to pull
Chesapeake Energy
(CHK) - Get Chesapeake Energy Corporation Report
from the brink of bankruptcy after building an investor consortium on the embattled oil and gas driller's board. Analysts see Icahn's influence as helping impart Chesapeake's management change and its execution on needed asset sales and capital expenditure reductions.
Lessons Learned
Still, Ackman and Loeb are likely to consider recent setbacks at J.C. Penney and Sony as a learning experience. If either hedge fund manager considers changing their tactics, there are others to follow who play a less-heralded but similarly influential role on investments.
Jeffrey Ubben of
ValueAct Capital Management
, while generally media shy, may be the activist to watch
. Quietly, Ubben and ValueAct have won board seats and supported drastic changes at firms such as
Adobe
(ADBE) - Get Adobe Inc. Report
and
Valeant Pharmaceuticals
(VRX)
that are paying off for shareholders.
ValueAct may be on the verge of its most impressive activist investments yet after taking a large position in
Microsoft
(MSFT) - Get Microsoft Corporation (MSFT) Report
shares earlier in 2013. While Microsoft is the dominant player in PC-software, its earnings outlook has become clouded by a string of failed attempts to enter the smartphone and tablet markets.
Ubben told
TheStreet
in 2012 that he liked to work with management in so-called activist investments and has recently pushed for firms to consider
. Microsoft may presently be in need of a transformative acquisition and the company is consistently speculated as an acquirer.
In the health care sector, Larry Robbins of
Glenview Management
operates in a similarly understated manner, even if the hedge funder has assembled a multi-billion dollar bet on the
consolidating health care sector
. On Monday, Glenview won a shareholder vote to take full control of
Health Management's Associates
(HMA)
board of directors as they seek a
to
Community Health Management's
(CYH) - Get Community Health Systems, Inc. Report
near $4 billion bid for the company.
Like Ubben, Robbins can be described as an "activist" investor; however, he prefers the notion of being a "suggestivist" who works with management in most cases. Shareholder votes such as the one conducted at Health Management on Monday indicate Robbins' style has a high degree of credibility with investors in the health care sector.
For the average U.S. wireless subscriber, no hedge fund investor may have a bigger impact on their pocketbooks than John Paulson of
Paulson & Co.
.
After taking up
in struggling wireless players such as
Sprint
(S) - Get SENTINELONE, INC. Report
and
MetroPCS
(PCS)
, the fund is poised to benefit the most from a consolidation among also-rans in the industry.
Paulson & Co. also added a voice of reason in the wireless industry's consolidation, after advocating lower debt levels in
T-Mobile's
(TMUS) - Get T-Mobile US, Inc. Report
acquisition of MetroPCS and helping to halt an escalating bidding war for Sprint. In both instances, leverage was a big issue holding back their
against
AT&T
and
Verizon
(VZ) - Get Verizon Communications Inc. Report
.
What's Next
.
It may be hard to teach an old dog like Icahn new tricks in investing and the billionaire activist has brushed off many failures in his career. Ackman and Loeb, however, may still be learning how to execute big investing ideas such as J.C. Penney and Sony. If they do fail to turnaround both firms, it may simply lead to a change in their style.
Activist investing may take a big hit this summer, but don't count these guy's out.
-- Written by Antoine Gara in New York