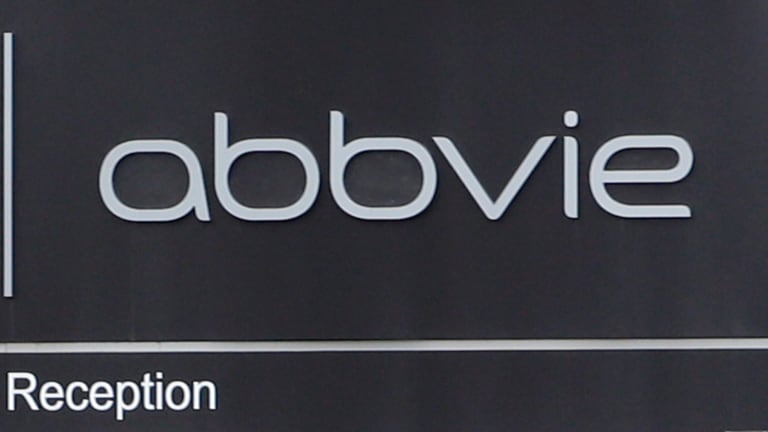 AbbVie Refiles for Antitrust Review of Pharmacyclics Deal
The move could result in early clearance by the Federal Trade Commission.
NEW YORK (The Deal) -- AbbVie (ABBV) extended its $19.8 billion tender offer for Pharmacyclics (PCYC) to gain antitrust approval with a refiling for the deal.
The cash and stock exchange offer announced March 4 is still expected to close in the second quarter, which is what the companies projected when the merger was announced. But with the exchange offer, extended Friday to May 1, the companies seemed to be pressing for an early clearance by the Federal Trade Commission. AbbVienow expects to re-file under the Hart-Scott-Rodino rules on April 21 to restart the 30-day initial review clock.
With the merger, AbbVie is accenting its oncology portfolio. Pharmacylics' hematology drug Imbruvica is used to treat blood cancers, including chronic lymphocytic leukemia, mantle cell lymphoma and Waldenstrom's macroglobulinemia. Imbruvica has been marketed since its Food and Drug Administration approval in 2013 and is the leading product in the category.
The extended review at the FTC is seemingly more of an exploration of the extent that AbbVie's products in development could develop into competition in the hematology market than a reflection of an existing anti-competitive issue.
AbbVie's Venetoclax drug is under development with Roche Holding (RHHBY)  for certain blood disease applications, but that product is more complementary to Pharmacyclics' primary drug. The AbbVie product under development has different applications and is perhaps, at most, a drug that could be used in combination with Imbruvica, an industry analyst said. Venetoclax could have later stage applications for certain blood cancers and be used in combination with Imbruvica, which is effective in earlier stages. But the drugs are not replacement therapies, the analyst said.
The deal could have moved through the FTC without a hitch, and the refiling likely offers the agency enough time to get comfortable with the combination without a full second request, a source said.
Under the merger agreement, AbbVie has to use reasonable best efforts to get the deal past regulators.
The deal terms call for roughly 58% of the $261.25 per share consideration to be paid in cash and the remainder in shares based on an exchange ratio determined by the average price of AbbVie shares during a 10-day period before the merger close.
The nominal spread Monday was about $4.50, or 1.7%, which, if the deal closes June 30, represented an annualized return of 9%.
Read more from: