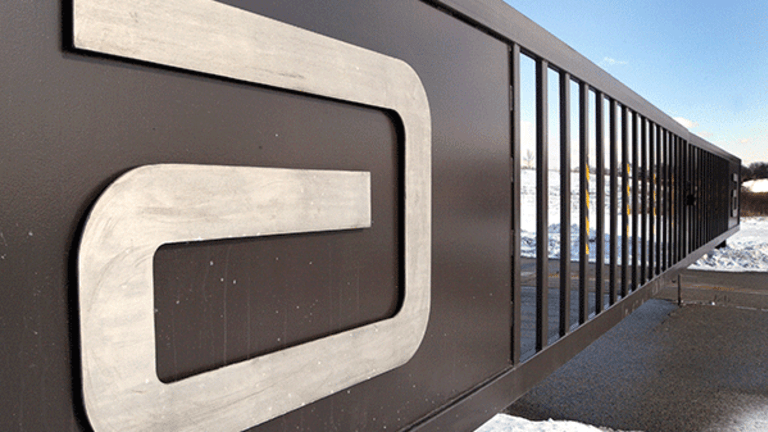 Can Abbott Outperform Despite Alere?
Abbott Laboratories appears poised to enjoy a fruitful year, though its litigation with former takeover target Alere could hold it back.
Healthcare company and medical device maker, Abbott Laboratories (ABT) - Get Abbott Laboratories Report appears poised to enjoy a fruitful year, as long as its its litigation with former takeover target, Alere Inc. (ALR)  doesn't hold it back.
"Abbott has always strived to be a diversified healthcare company," Abbott CFO Brian Yoor said in an interview with The Deal on Monday, March 20.
Yoor highlighted the company's acquisition of St. Jude Medical Inc. (STJ) , its diversified product range and multiple revenue streams as positives for the company. These were the result of a concerted effort on the part of Abbott to move its focus away from proprietary pharmaceuticals.
"Our management stepped back and saw the landscape changing of what success looks like," Yoor said by phone. "Admittedly, proprietary pharmaceuticals dominated our identity."
Abbott's stock is up about 17% so far this year, in line with that of Johnson & Johnson (JNJ) - Get Johnson & Johnson Report and outdistancing the shares of Pfizer (PFE) - Get Pfizer Inc. Report and Merck (MRK) - Get Merck & Co., Inc. Report .
Note: This story has been revised and updated with additional details that clarify the significance of the dispute between Abbott and Alere.
There is, however, one problem still looming for Abbott.
The company had announced plans to acquire Alere for $5.8 billion back in February 2016. Just a month later, though, the deal swerved off the rails when the Department of Justice handed Alere with a subpoena for documents tied to Alere's third-party distributors as well as overseas healthcare officials. As a result, Abbott offered Alere $50 million to walk away from the merger.
But Alere has yet to walk away. The two are currently locked in multiple lawsuits over this deal gone bad. Alere has sued to force Abbott to obtain all antitrust approvals to complete the merger. Abbott, meanwhile, filed a countersuit to that action as well as another lawsuit last December looking to dump the deal, charging that Alere had lost much of its value.
Most analysts contend the suit is immaterial to Abbott's prospects. But BMO Capital's Joanne Wuensch downgraded the stock from a buy to a hold on March 14, in part because of the lack of clarity regarding the outcome of the lawsuits. Wuensch noted that if the courts forced the deal between Abbott and Alere to go through at the agreed-upon price, it would no longer add to Abbott's earnings, because Alere's business has suffered since the terms were announced.
A hearing is scheduled in Delaware courts for these suits on April 21. Yoor said he was unable to comment on the deal beyond the information that remains public.
He insisted, though, that things are going well at the company otherwise. Take, for instance, what Yoor had to say about the integration of St. Jude.
"The integration is going quite well. It is very complementary, there wasn't a lot of overlap," Yoor said by phone. "When you brought the two together, this created the ability to create key cardiovascular segments."
Yoor also said concerns about the security of St. Jude's devices that were brought by hedge fund Muddy Waters late last year were unfounded.
"We do take cyber security very seriously," Yoor said. "Abbott has a very comprehensive program."
As for future plans?
"The first priority is to pay down our debt," Yoor said. He added that a potential tax holiday - floated previously by President Donald Trump - could help Abbott to achieve a lower leverage.
"We clearly support competitive tax reform," Yoor said. "If there were an opportunity for us to access cash at a reasonable rate, we would use it for debt pay-down."
Once some of that debt is paid down, Yoor noted that Abbott could take a look at tuck-in acquisitions. The company will likely wait to see how hot the healthcare space is, which itself depends on the political climate, even if Abbott itself is not.
"With our mix of businesses, we weren't impacted favorably when the ACA was put in place," Yoor said.
He added that it's still too early to tell how the bill Republicans have proposed to repeal and replace the Affordable Care Act will impact the business. It's likely, though, that the effect of the repeal will be avoided by Abbott thanks to diversification within its portfolio of products.