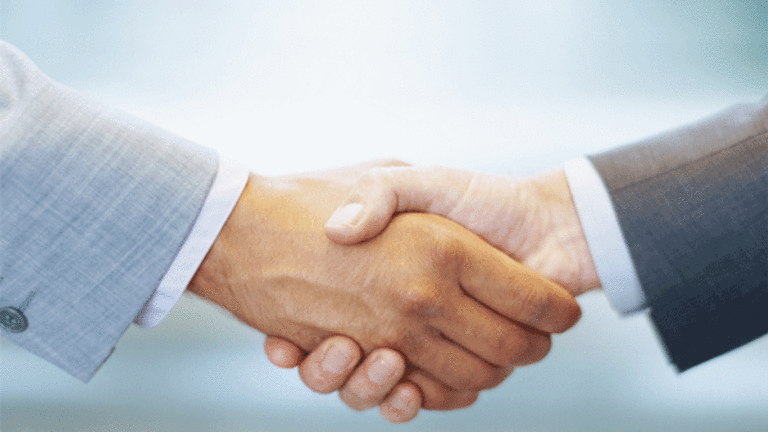 Abbott Labs Pays $250 Million for Topera in Heart Health Move
The buyer also acquired an option to purchase Advanced Cardiac Therapeutics, which is developing a novel ablation catheter.
Abbott Laboratories (ABT) - Get Abbott Laboratories Report entered the heart rhythm disorder market on Wednesday with the purchase of Topera Inc. as well as the option to buy Advanced Cardiac Therapeutics (ACT) - Get Enact Holdings Inc Report .
Menlo Park, Calif.-based Topera works to develop electrophysiology technologies to improve treatment and diagnosis of atrial fibrillation, a common heart rhythm disorder. Under the terms of the agreement Abbott Park, Ill.-based Abbott will acquire outstanding equity of Topera for $250 million upfront with the possibility of future payments depending on performance milestones.
Topera's venture backers included New Enterprise Associates. The company raised $25 million Series C funding round in April 2013. Topera did not respond to a request for comment.
Topera's 3D mapping system is a diagnostic tool that locates the sources of disorders such as sustain cardiac arrhythmias, according to the company. The tool helps doctors identify and target areas of a patient's heart that are causing problems.
In addition to the acquisition of Topera, Abbott also secured the right to purchase Advanced Cardiac Therapeutics, upon completion of key milestones. Santa Clara, Calif.-based Advanced is developing a novel catheter to improve the safety and effectiveness of ablation procedures.
Jonathon Hamilton, a spokesperson for Abbott declined to comment on the terms of the Advanced agreement. He said that the ultimate sale price for the company, should Abbott decide to purchase it, is contingent on performance. He said there is no timeline in place for the purchase.
While pointing out that Abbott already has a vascular division as well as a structural heart division, Hamilton said that the Topera purchase is the company's first foray into an area that treats heart rhythm disorders. Through the acquisition Abbott will be entering a $3 billion global market that has been growing annually at double-digit rates, according to the company.
Abbott declined to provide the names and firms of financial advisers and legal counsel for the deal.