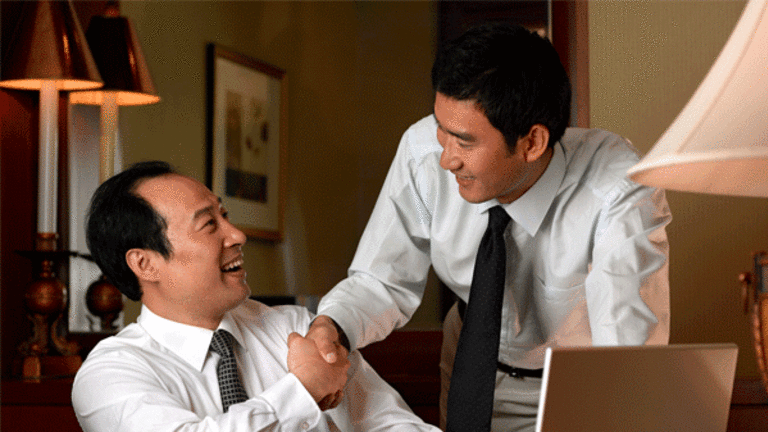 AB InBev Gulps Corona Maker For $20.1 Billion (Update 1)
Anheuser-Busch InBev is buying the Grupo Modelo for $20.1 billion, in a push to export Corona worldwide.
Updated to reflect analyst comments and additional data throughout
NEW YORK (
) --
Anheuser-Busch InBev
(BUD) - Get Anheuser-Busch InBev SA/NV Report
is buying its remaining stake in
Grupo Modelo
, the maker of Corona beer, for $20.1 billion, in a move that further pushes the beer giant into fast growing Central American markets.
The move confirms previous reports of a deal; however, the $20.1 billion price tag for Grupo Modelo is far higher than the $12.1 billion Anheuser-Busch InBev was initially reported to be paying - signaling a continued thirst for beer makers to cut deals in the fast consolidating suds sector.
In the deal, Anheuser-Busch InBev will take control of Grupo Modelo's beers, in a push to tap beer consumption in Central America and the export of its brands like Corona to international markets. Already, Corona is the most imported beer in the United States and Anheuser-Busch InBev's beer presence stretches from the U.S., Latin America, Europe and beyond.
In April, Anheuser-Busch InBev bought Cerveceria Nacional Dominicana, the maker of Presidente beer and the largest brewer in the Dominican Republic for $1.24 billion, boosting its beer brands in the region.
Friday's deal is both about bolstering Anheuser-Busch InBev's presence in Mexico and other fast-growing Central American countries, while it's also about exporting Mexican beer globally. After the acquisition, Anheuser-Busch InBev will own Corona, Pacifico, Brahma, Presidente, Quilmes, and Modelo branded beers in Latin America, putting it in stiff regional competition with
Heineken
, which owns Dos Equis, Tecate and Sol beers.
"There is tremendous opportunity from combining two leading brand portfolios and further expanding Grupo Modelo's brands worldwide," said Carlos Brito, chief executive of Anheuser-Busch InBev, in a statement.
The combined company's beer making prowess draws in roughly $47 billion in annual revenue and has 150,000 employees spread across operations in 24 countries. The deal values Grupo Modelo at 10.8 times its expected 2012 earnings before interet, taxes, depreciation and amortization after synergies of the deal are realized, according to JPMorgan calculations.
For more on fast-growing beer markets, see the world's
.
As part of the acquisition, Grupo Modelo will sell a 50% stake in Crown Imports, a distribution joint venture with
Constellation Brands
(STZ) - Get Constellation Brands, Inc. Class A Report
for $1.85 billion. Constellation Brands will own the joint venture outright after the deal. Those proceeds, and $2.7 billion in net cash that Grupo Modelo generates annually will help AB InBev earn $15.5 billion a year in cash, according to JPMorgan calculations.
In early Friday afternoon trading, AB InBev shares rose nearly 6% to $77.90, adding to share gains since reports of a deal first surfaced earlier in June. Friday's rise also pushed AB InBev to new all time highs. Year-to-date, the company's shares are up over 25%.
Constellation Brands shares surged over 22% to $26.70 on news of the deal, to five-year highs. "The agreement should be a huge relief to the shares which were discounting a termination of the jount venture in 2017," wrote JPMorgan analyst Neal Rudowitz, in a Friday note to clients.
AB InBev effectively gained a non- controlling 50% stake in Modelo when InBev bought Anheuser-Busch in 2008 for $52 billion, in the biggest-ever beer merger. At the time, Modelo tried to prevent Anheuser-Busch from selling its minority stake to InBev as part of the merger and even signaled it would look to buy back Anheuser- Busch's non-controlling stake in the Mexican beer brewer, which the Budweiser bought in the 1990s.
The move comes amid a rapid consolidation in the industry as beer giants cut deals to tap faster growing markets outside of Western Europe and the United States.
To combat declining sales in key U.S. and Canadian beer markets and falling profits,
Moslon Coors
(TAP) - Get Molson Coors Beverage Company Class B Report
recently acquired Czech Republic-based
StarBev
, the brewer of Staropramen beer, in a $3.5 billion deal that will push the company into heavy-drinking eastern European emerging economies.
In late 2011,
SABMiller
(SAB) - Get Saratoga Investment Corp. 6.75 % Notes 2016-30.12.23 Report
, the world's second-biggest brewer by volume, bought Australia's
Fosters Group
for about $10.5 billion.
Friday's acquisition puts an end to previous speculation that AB InBev would look to merge with
SABMiller
, in a deal that was reported to be in excess of $80 billion.
In addition to Latin American beers and Anheuser-Busch's Budweiser family of beers, the brewing conglomerate also owns European brands Stella, Beck's, Bass, Löwenbräu and Leffe, to go with U.S. craft beers Goose Island and Shock Top.
In a statement, Anheuser-Busch InBev said it would pay for the remaining stake in Grupo Modelo using cash reserves and a $14 billion credit facility. As part of the merger, which is expected to close in 2013, the combined companies are expected to see $600 million of annual cost savings.
For more on investing in beer and alcohol, see the
. See
5 deal ready stocks loved by hedge funds
for more on potential M&A targets.
-- Written by Antoine Gara in New York