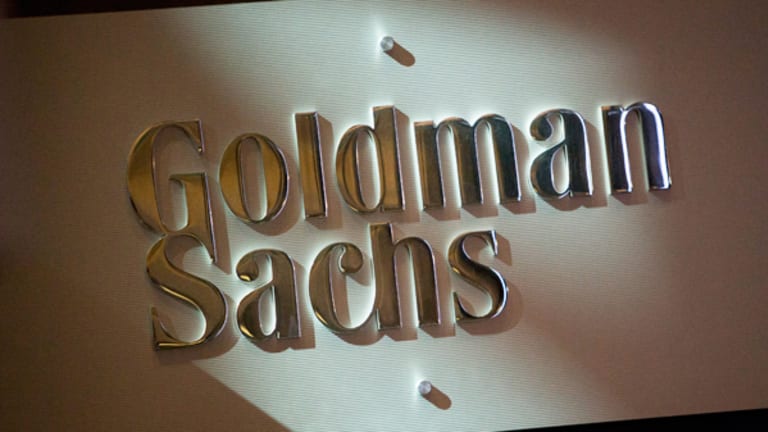 A Peek at Some of the Busiest M&A Bankers This Quarter
Bankers with the most deal volume in the third quarter varied across sectors, from regional banks to energy.
The Deal, The Street's sister publication focused on merger and acquisition-related news, is out with its ranking of the top M&A law firms and investment banks through the third quarter.
Highlighted by large-cap deals, a host of middle market transactions and a handful of high-profile tech mergers, the large banks like JPMorgan Chase (JPM) - Get Free Report , Goldman Sachs (GS) - Get Free Report  and Morgan Stanley (MS) - Get Free Report  continue to dominate the deal economy. The top 7 investment advisers, all large-cap banks, raked in a total of 463 deals through the third quarter, according to The Deal's rankings. 
The rankings, which measure deal activity of announced transactions of more than $100 million, also show that boutiques like Evercore Partners (EVR) - Get Free Report and Sandler O'Neill Partners have grabbed their fair share of deals.
Large tech players like Oracle (ORCL) - Get Free Report  and Microsoft (MSFT) - Get Free Report and agricultural giants like Monsanto (MON) have looked to industry veterans at these banks to aid in their efforts to consolidate, grab new technology and add new and exciting talent via M&A in a time where geopolitical uncertainty and regulation run rampant.
But who are the players at the banks that have been busy hammering away at this host of deals? Who are the bankers behind the banks?
The Deal takes a look, to explore the rosters of some of the busiest dealmakers on Wall Street through the third quarter.
EDITOR'S NOTE:This article was originally published by The Deal, a sister publication of TheStreet that offers sophisticated insight and analysis on all types of deals, from inception to integration. Click here for a free trial.
Matthew McClure -- Goldman Sachs (New York)
With 77 deals between Jan. 1 and Sept. 30, Goldman, Sachs & Co. clocked in second in The Deal's investment adviser league table, behind only JPMorgan Securities LLC. Goldman M&A co-lead Matthew McClure was one of the busiest M&A bankers at the firm. When water technology provider Xylem (XYL) - Get Free Report  announced on Aug. 15 that it would pay $1.7 billion for Sensus Metering Systems Inc., McClure led the deal team advising the target, along with Credit Suisse's (CS) - Get Free Report Orlando Knauss. Sensus is owned by Goldman unit GS Capital Partners 2000 LP and private equity firm Jordan.

An industrials specialist, McClure also advised machinery company Joy Global (JOY)  on its $3.7 billion sale to Komatsu America Corp., announced July 21, and advised Nidecundefined  on its $1.2 billion acquisition of Emerson Electric's (EMR) - Get Free Report motors, drives and electric power generation businesses, announced on Aug. 2. McClure also advised Tyco International Ltd. on its merger, valued at $14.35 billion, with Johnson Controls (JCI) - Get Free Report . The deal, announced Jan. 25, closed in September.
McClure joined Goldman in 1997, becoming a managing director in 2005 and a partner in 2008. He was named co-head of Americas mergers late last year.
Tom Miles -- Morgan Stanley (New York)
Morgan Stanley managing director Tom Miles worked on the other side of the Joy Global sale, representing buyer Komatsu America. He's also advising Monsanto on its long pursuit by Bayer. The megamerger talks began in May, with Bayer's unsolicited $62 billion bid. The companies finally agreed in September to a $66 billion tie-up.
Sources told The Deal that the bankers will net fees north of $200 million all told, with Monsanto's Morgan Stanley-led advisers taking in over $110 million.
A Duke University alumnus, Miles joined Morgan Stanley in 2010 after 16 years at JPMorgan. 
Shaun Finnie -- Evercore (Houston)
Merger specialist Evercore is the best-performing boutique this year so far, coming in seventh place with 44 deals by the end of September. The firm's Shaun Finnie, head of its Oil and Gas Acquisition and Divestiture advisory, worked on at least four deals this quarter.
The deals ranged from advising newly formed Houston private equity firm Mountain Capital Management on its $145 million acquisition of an equity interest in oil and gas unit Compass Production Partners from holding company HRG (HRG) , announced July 5, to providing financial advice to the board of oil and gas explorer Rice Energy (RICE) - Get Free Report  in its $2.7 billion acquisition of PE-backed Vantage Energy and Vantage Energy.
The Sept. 26 announcement pre-empted Vantage's planned IPO. The target is backed by Quantum Energy Partners, Riverstone Holdings and Lime Rock Partners.
Finnie began his career as a corporate lawyer. Before Evercore, which he joined in 2011, he was head of U.S. M&A for Scotia Waterous. He graduated from the University of Saskatchewan and received a law degree from the University of Western Ontario and an M.B.A. from the Kellogg School of Management at Northwestern University.
Stuart Goldstein -- Moelis (Los Angeles)
Ken Moelis' boutique Moelis (MC) - Get Free Report ranked 12th on The Deal's league tables with 25 deals. The firm's 7-year managing director Stuart Goldstein advised on at least four technology-related deals this quarter. Goldstein's work ranged even more considerably in deal value than Evercore's Finnie's deals.
On Sept. 14, for example, Goldstein was part of the team that advised Zebra Technologies (ZBRA) - Get Free Report  on its $55 million sale of its wireless LAN business to Extreme Networks (EXTR) - Get Free Report . Less than two months earlier, Goldstein was on the team advising Oracle on its $9.3 billion NetSuite (N) acquisition. The deal may be in jeopardy, however, with NetSuite shareholder T. Rowe Price (TROW) - Get Free Report  refusing to tender its shares. The tender offer was extended last week to Nov. 4.
Before he joined Moelis, Goldstein was a managing director and head of West Coast technology investment banking at Citigroup (C) - Get Free Report . He has undergraduate degrees in finance and history from the University of Pennsylvania and a law degree from Harvard. 
James Dunne III -- Sandler O'Neill (New York)
Financial services specialist Sandler O'Neill & Partners LP is tied for 14th place in The Deal's analysis, with 21 deals so far this year. Senior managing principal James Dunne III has advised on at least three of those deals in the third quarter alone.
He led the Sandler O'Neill team advising Annaly Capital Management (NLY) - Get Free Report , along with Wells Fargo Securities (WFC) - Get Free Report , on its acquisition of Hatteras Financial (HTS) , the largest mortgage-REIT M&A deal ever. The $1.5 billion deal was announced July 12 and closed Aug. 13. A day after Annaly announced its purchase, a Dunne-advised target, Ocean Shore Holding Co., announced that it would be sold to fellow New Jersey bank OceanFirst Financial Corp. for $145.6 million. Most recently, Dunne led the Sandler O'Neill team advising Cardinal Financial (CFNL)  on its $912 million all-stock acquisition by United Bankshares (UBSI) - Get Free Report .
Dunne, who graduated from the University of Notre Dame, helped found Sandler O'Neill in 1988 after working at Bear Stearns. He is renowned for leading the firm after it lost more than a third of its workforce on Sept. 11, 2001. 
The bankers couldn't be reached for comment.
EDITOR'S NOTE:This article was originally published by The Deal, a sister publication of TheStreet that offers sophisticated insight and analysis on all types of deals, from inception to integration. Click here for a free trial.