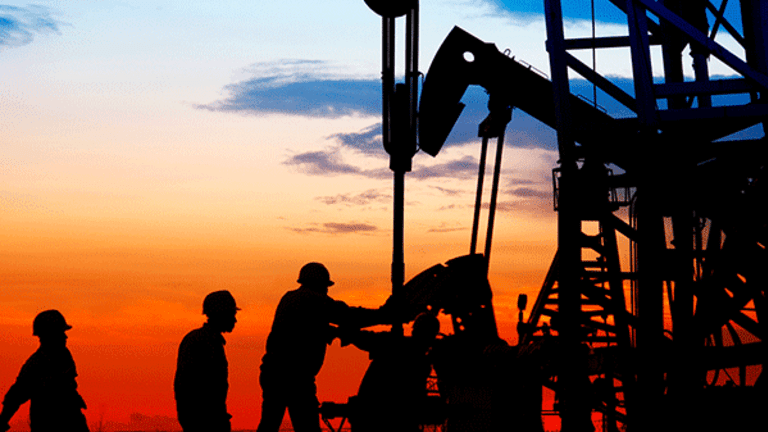 Publish date:
A New Year, a New Round of U.S. Shale Play Consolidation
Gobbling up privately held acreage may continue to be a major priority for strategics in 2017, but so too will asset sales and equity raises as low leverage remains vital.
Gobbling up privately held acreage may continue to be a major priority for strategics in 2017, but so too will asset sales and equity raises as low leverage remains vital.
Thanks in part to a land grab in the hottest U.S. shale plays by strategic oil producers, some 300 deals worth $230 billion were announced or completed throughout the U.S. energy sector in 2016, according to The Deal's database. 
Now, with oil prices seemingly stabilized within a range above $50 per barrel, and a new fossil fuel-friendly administration entering the White House, dealmakers and industry followers expect that land grab to continue in the New Year, so long as commodity price volatility doesn't return. 
EDITOR'S NOTE: This article was originally published by The Deal, a sister publication of TheStreet that offers sophisticated insight and analysis on all types of deals, from inception to integration. Click here for a free trial.
First, the recent spree of consolidation of smaller private operators and privately owned acreage by large public producers will continue to play out, several investment banking sources have opined.
In the past few months alone, you've seen Diamondback Energy (FANG) - Get Report acquire Warburg Pincus -backed Brigham Resources for $2.43 billion, RSP Permian (RSPP) scoop up Silver Hill Energy Partners from Kayne Anderson Capital Advisors  and Ridgemont Equity Partners for $2.4 billion and Rice Energy (RICE) - Get Report pay $2.7 billion to take Vantage Energy off the hands of Quantum Energy Partners, Riverstone Holdings and Lime Rock Partners. 
These types of transactions will be among the so-called first tier of acquisitions in 2017, with Quantum Energy's ExL Petroleum Management and Lime Rock's CrownQuest Operating among industry sources' list of most likely sellers given their attractive Permian Basin positions.  
But all the while, many expect strategic buyers will simultaneously pare noncore assets and tap equity markets to pay for deals and keep debt balances low during this lower commodity price environment. 
Among the dozens of public oil and gas producers suspected by industry followers to trade assets in the new year are QEP Resources (QEP) - Get Report , Parsley Energy (PE) - Get Report , Pioneer Natural Resources (PXD) - Get Report , Consol Energy (CNX) - Get Report and Newfield Exploration (NFX) . 
QEP has received unsolicited bids on its Haynesville Shale assets in southeastern Texas/northern Louisiana, but management believes successful refracturing of wells in the region will lead to higher production rates and ultimately will drive a higher multiple for the properties in a sale. 
After years of sitting idle, however, Capital One Securities analyst Phillips Johnston suspects the Haynesville is looking very attractive to operate. The firm points to Chesapeake Energy's (CHK) - Get Report   recently announced asset sales in the region, which generated higher multiples than many analysts anticipated, as evidence of increasing interest in the region. 
Capital One therefore sees QEP's assets in the Pinedale Anticline in Wyoming's Green River Basin as the most likely divestiture candidate moving forward. QEP tallied 24 billion cubic feet of natural gas production in the third quarter from Pinedale. 
In any case, if QEP were to sell a natural gas asset in either the Haynesville or Pinedale, Johnston anticipates around $1 billion in proceeds, which could then be put toward further development in company's operations in west Texas' Permian Basin. 
Meanwhile, within the Permian, more assets will change hands over the next 12 months or so, according to industry followers. Williams Capital analyst Gabriele Sorbara sees Pioneer Natural Resources as both a buyer and a seller in the play. 
Pioneer has earmarked about 30,000 acres across three noncore packages in the Midland Basin, a sub-basin of the Permian, according to Sorbara. Conversely, Pioneer could pick up further acreage in the Midland to consolidate its core position, the analyst opined in a recent research note. 
Williams Capital also suspects Parsley Energy could trade acreage through bolt-on acquisitions and divestitures of low priority assets. 
And another household name, Newfield Exploration, might look to shop its noncore assets in the Williston Basin's Bakken oil formation in Montana and North Dakota, according to the firm. Sorbara estimates the properties and existing production could fetch $850 million. Newfield owns about 85,000 net acres in the Williston Basin. 
Sorbara feels bolt-on acquisitions also are not out of the question for Newfield, and indeed The Deal has pegged the company as a potential acquirer with several acreage packages up for grabs in Oklahoma's SCOOP and STACK plays. 
Finally, Consol Energy likely will shed some further holdings as it attempts to complete its exit from coal and focus solely on oil and natural gas exploration and production.
KLR Group John Gerdes and Daniel Prather expect Consol to divest its 17,000 core net acres in West Virginia's Doddridge, Pleasants and Tyler counties, which are currently producing 50 million cubic feet equivalent per day. The company followers estimate the asset sale will generate between $225 million and $325 million, assuming a production multiple of 3 times and $5,000 to $10,000 per acre valuation. 
Following the land grab of discounted privately held producing assets in prolific U.S. oilfields plays out, sources suspect major U.S.-focused strategics could pair up to gain scale within certain premium oil plays, or to diversify across plays. It won't be surprising to see a Parsley Energy tie-up with someone like Diamondback Energy or RSP Permian, these people said. 
Concho Resources (CXO) - Get Report , Apache (APA) - Get Report and Occidental Petroleum (OXY) - Get Report are among the other obvious corporate-level consolidators.  
Occidental Petroleum and Apache are both holdings inJim Cramer's Action Alerts PLUS Charitable Trust Portfolio. See how Cramerrates the stock here. Want to be alerted before Cramer buys or sellsOXY?Learn more now.
And don't forget the integrated oil majors, who have largely sat on the sidelines of the U.S. shale play consolidation in the past two years. Chevron (CVX) - Get Report is still shooting for between $5 billion and $10 billion worth of divestitures through 2017. But sources have no doubt that some of the big guys, including ExxonMobil (XOM) - Get Report , will play in the U.S. oil patch again. 
It's anyone's guess when and where, but one thing is for sure, someone like Exxon probably isn't looking to pick up any onerous debt loads. Meaning many U.S. shale producers will have to return to cash-flow positive and improve their leverage ratios before they'll really catch a look.