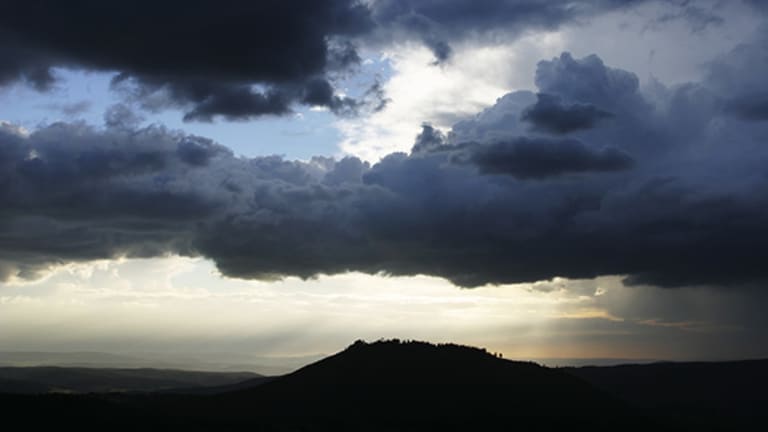 A New Way It's Going to Be Easy Being 'Green'
A host of new investment products offer opportunities to invest in climate control.
For many years, and for many investors, the gulf on Wall Street between doing well and doing good was simply too wide to bridge. Those investors who wanted their investments to do the latter had to relinquish any shot at the former. Or so the thinking went.
As Wall Street moves into 2017, however socially responsible investing is bordering on going mainstream. Nine new exchange traded products focused on sustainable investing, including ETFs, were launched in 2016.
Editor's pick: This story was originally published on Dec. 16, 2016.
On the mainstreaming of sustainable investing practices, a recent survey cited by Morgan Stanley found that four out of five asset holders and more than two-thirds of asset managers believed that climate change represented either a material risk or an investment opportunity across their portfolios.
Call it what you will - ethical investing, impact investing, sustainable investing - the movement has been attracting practitioners and plaudits while also generating market-beating returns, according to some advocates of the practice.
EDITOR'S NOTE: This article was originally published by The Deal, a sister publication of TheStreet that offers sophisticated insight and analysis on all types of deals, from inception to integration. Click here for a free trial.
"We've seen that investing in a broadly diversified mix of the most sustainable and efficient companies can substantially outperform the market," says Ian Monroe, co-founder, president and chief sustainability officer of Etho Capital, which has introduced one of the ETFs that give investors access to sustainable investments: the ETHO Climate Leadership US ETF (ETHO) .
Of course, the question of "how do you get there?" in terms of being in compliance with best practices for environmental, social and governmental initiatives - known colloquially as "ESG" -- is a legitimate one.
Investors could achieve some measure of those practices by simply divesting their portfolio of anything that smacks of fossil fuels. But that begs the question: is avoiding the bad the same as doing the good?
Monroe says there's a long-standing myth among investors that funds avoiding "unsustainable" industries will necessarily underperform, and many investors also mistakenly think sustainability adds costs to a company's business model. "We've seen that a broadly diversified portfolio that both avoids bad actors and invests in leaders can still beat the market," says Monroe, noting that the ETHO ETF is also fully divested from fossil fuels, tobacco, weapons, gambling, private prisons and companies associated with animal cruelty.
Thankfully, Wall Street, which isn't reticent about expressing its disdain for a vacuum, has come up with some solutions. A generation ago - say, the 2005 through 2009 vintage - there were a handful of exchange traded products that gave investors a chance to put money to work with a green conscience. Most of them engaged in investments in things like alternative energy - solar, wind farms, the panoply of renewable energy initiatives, as well as clean water solutions. These never were fulsomely embraced by investors. Those products today have about $2.3 billion in resources, according to a recent report by Morningstar. A rather modest component of the estimated $20 trillion invested in publicly traded products. Morningstar also said those renewable resource products have experienced rather modest inflows lately.
However, according to Morningstar, 17 new funds have been established in the last two year that are focused on sustainable investments, including the one launched by Etho Capital. Think of it as "green" investing 2.0. Collectively, the category has $1.9 billion in assets. Again, a relatively piddling amount. But it won't take much to overtake the category of so-called "green" investment products that have been around for a decade.
One of the biggest impediments to "green" investing has been the lack of a yardstick. "If you've wanted to be a sustainable investor, you've had a lot of trouble convincing boards and asset managers that it was a viable investment product," Conor Platt, co-founder and chief executive of Etho Capital, said in a recent interview. "There wasn't a clear benchmark."
Etho set out to construct just such a benchmark. But not just a portfolio of companies with windmills and solar panels. Instead, a roster of investment-grade companies in a host of industries that it graded on a sustainability scale.
"For so many companies, 80% or more of their carbon pollution is a factor of their supply chain," Etho's Monroe said.
In addition to being an investment manager, Monroe is a Stanford University professor focused on sustainability. "I'm the quantitative sustainability geek," Monroe admitted. "Everything is embodied in the products and services that enterprises use in their supply chain," Monroe said.
That's all charming ... as long as it works. And it works. The ETHO Climate Leadership ETF - launched in late 2015 - has returned 13.5%. That's versus the 9% return of the S&P 500 over the same time period. And the S&P 500 hasn't exactly been a weak performer the last several months.
"The reality is that the most sustainable companies in essentially every sector generally also financially outperform their competitors. We're seeing this financial outperformance is because so much of sustainability is linked to supply chain efficiency, innovation and smarter management decision-making" says Monroe.
Of course, there's a legitimate question: what about the incoming governmental administration? As in: what if the new cabinet officer in charge of energy policy doesn't embrace sustainability? Or favors fossil fuels over renewable resources?
President-elect Donald Trump said Wednesday he intends to nominate former Texas Gov. Rick Perry to be his energy secretary after tapping ExxonMobil (XOM) CEO Rex Tillerson as his nominee for secretary of state on Tuesday.
While governor, Perry was a supporter of the oil and gas industry, calling for loosening regulations on exploration for oil, oil and natural gas.
He's also personally involved with one controversial oil company. He serves as board director for Energy Transfer Partners (ETP) , the company working to build the Dakota Access Pipeline project. Energy Transfer Partners did not immediately respond to our request for comment.
In a follow-up interview since the US election results ETHO's Monroe said, "Yes, I think US federal policy is going to change dramatically - but local and international sustainability policies will keep advancing, and clean technologies will only become more cost-competitive.". He added that, "Efficiency almost always pays off, and it's even more of an advantage with rising energy and commodity prices. Over 90% of our process is finding efficiency and sustainability leaders, and we've seen that these leaders have outperformed for more than a decade, irrespective of what's happening with policy and energy."
"Sustainability is really all about mitigating risk, and it's much more about efficiency and innovation than policy," Monroe added. "Innovation is always disrupting the market landscape. For example, with cheaper batteries, solar cells, and electric vehicles hitting the market, the end of our oil era may be much sooner than many investors think." 
"Sustainable investing can drive financial outperformance and decrease risk. Investors are realizing they therefore have a fiduciary duty to take sustainability seriously, regardless of what's happening in Washington," Monroe concludes.