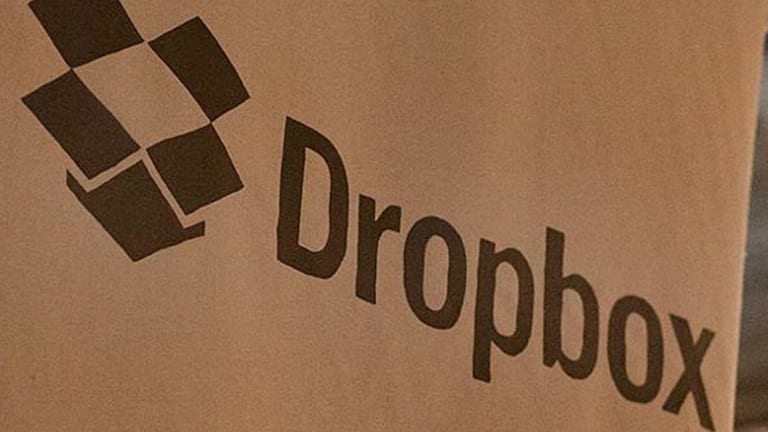 NEW YORK (TheStreet) -- Following the best year for initial public offerings since 2000, plenty of big IPOs are expected in 2015 with Goldman Sachs (GS) - Get Goldman Sachs Group, Inc. (GS) Report , BlackRock (BLK) - Get BlackRock, Inc. Report , KKR (KKR) - Get KKR & Co. Inc. Class A Report and many of the usual venture capitalists looking to cash in on the latest crop of fast-growing companies.
Health care IPOs should be active once again, as the frenzy for biotech stocks continues, though the names in this space are less recognizable than many of those in the technology and consumer sectors. Additionally, some big spin-offs and leveraged buyouts are expected to test the public markets.
A total of 107 companies are hoping to raise more than $19 billion and have filed IPO plans with regulators, according to Renaissance Capital, an IPO exchange-traded fund manager. Of this group, 59 companies have filed within the past 90 days. That total does not include confidential filers. Another 255 companies are on Renaissance's watchlist, comprised largely from press reports, including 36 that have either filed confidentially or chosen bankers for an IPO.
Here are 10 of the most widely-anticipated offerings:

Uber
With $2.7 billion in funding and an enormous valuation of $41 billion, according to the Los Angeles Times, the ride sharing service may already be too mature for an IPO. Goldman Sachs, BlackRock and Fidelity are some of Uber's established backers. The company has about $2 billion in annual sales, according to Renaissance Capital. 
Must Read:
6 No-Brainer Tax Moves You Absolutely Want to Make by Dec. 31

AirBNB
Infuriating hoteliers and fueling tensions among neighbors around the world, AirBNB may nonetheless be too popular to stop. By helping people rent out their homes to vacationers, AirBNB has racked up annual sales of $250 million, according to Renaissance Capital. The company also reportedly received a valuation of $13 billion following the sale of employees' stock, notes a report in Fortune.

Spotify
The streaming music service has $650 million in annual sales. It has already raised $850 million in private rounds, according to Renaissance Capital. The New York Times puts its valuation at over $4 billion. Investors include Goldman Sachs and Coca-Cola (KO) - Get Coca-Cola Company Report . Spotify was launched by a Swedish startup in 2008.

Go Daddy
The Internet domain registrar and Web hosting company has $1.3 billion in annual sales, according to Renaissance. It tried to go public in 2006, but canceled its IPO after Bob Parsons, its CEO at the time, cited "market uncertainties." The New York Post reports Go Daddy's valuation is $4.5 billion.
First Data
Acquired by KKR in 2007 for $26 billion, credit card processor First Data has been a disappointment for the buyout firm, according to The Wall Street Journal. Burdened by debt KKR used to finance its acquisition, First Data has failed to make a profit since the deal.
Ferrari
Fiat Chrysler (FCAU) - Get Fiat Chrysler Automobiles N.V. Report announced plans in October to spin off a 10% stake in Ferrari via an IPO. Analysts value Ferrari at between $5 billion to $7 billion, according to the Financial Times. A big part of Ferrari's success will depend upon its ability to expand its brand beyond sports cars. There is, however, the danger of going too far.
iHeartMedia
The company formerly known as Clear Channel is the largest radio owner and operator in the U.S. It also runs a big billboard advertising business. It all adds up to annual sales of more than $6 billion and a possible 2015 IPO. While iHeart already has a public listing on OTC Markets under the ticker (IHRT) - Get iHeartMedia, Inc. Class A Report , it is majority owned and controlled by private equity firms Bain Capital and Thomas H. Lee Partners. Pressed by Bloomberg's Erik Schatzker (video) in September about whether an IPO was on the table, Chairman and CEO Bob Pittman dodged the question.
Dropbox
The Web-based cloud storage provider has $507 million in funding and annual sales of $200 million, according to Renaissance Capital. Perhaps even more impressive is its valuation of $10 billion, according to TechCrunch. Still, competition from Apple (AAPL) - Get Apple Inc. (AAPL) Report and Google (GOOGL) - Get Alphabet Inc. Class A Report, as well as the migration of users to mobile, has raised questions about the business, BuzzFeedreported earlier this year. 
Smashburger
The fast, casual burger chain is headquartered in Denver but has more than 250 locations around the U.S. And in 2013, it had about $250 million in sales and a valuation of between $150 million and $250 million, according to The Deal.
Blue Buffalo
The largest maker of all-natural dog and cat food generated an estimated $600 million in sales in 2013 and carried a valuation between $1.2 billion to $1.6 billion, according to The Deal. There is also an outside chance the company could be sold, The Deal reported last year. Founded in 2003, Blue Buffalo, based in Wilton, Conn., is backed by private equity firm Invus Group.
Must Read:
Why the Rich Get Richer and the Poor Stay Poor: We're Born That Way