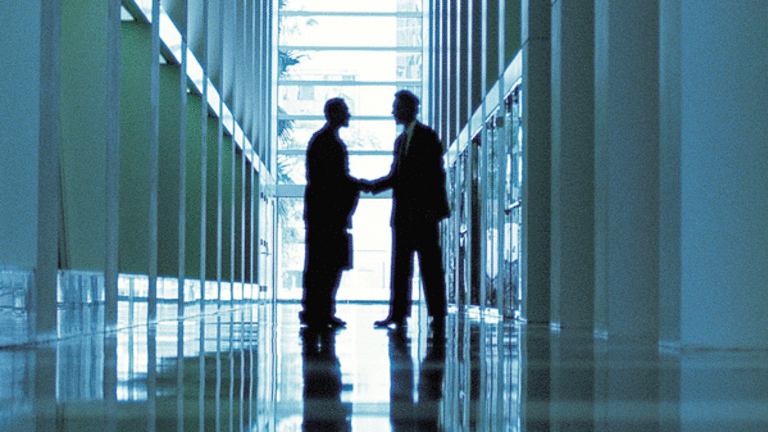 News Corp. Acquires Online Real Estate Listing Site Move
Pays $950 million for operator of realtor.com and other websites that reach 35 million people per month.
NEW YORK (The Deal) -- News Corp. (NWSA) on Tuesday said it would acquire listing site operator Move (MOVE)  for $950 million, adding a new premier real estate address to its online portfolio.
Terms of the deal call for News Corp. to pay $21 per share in cash for Move, a premium of 37% over the target's Monday close. Post-deal REA Group Ltd., an entity 61.6% owned by News Corp., would hold a 20% stake in Move with News Corp. owning the rest.
San Jose, Calif.-based Move operates the realtor.com web site, which displays more than 98% of all for-sale properties listed in the United States via relationships with the National Association of Realtors and more than 800 listing services nationwide. The company also has a network of sites including Move.com which reach about 35 million people per month.
News Corp., which already operates realestate.com.au via REA Group, said the deal would give it more access to the estimated $14 billion that agents and brokers will spend marketing homes, and strengthen its presence on the web.
"This acquisition will accelerate News Corp.'s digital and global expansion and contribute to the transformation of our company, making online real estate a powerful pillar of our portfolio," News Corp. CEO Robert Thomson said in a statement. "We intend to use our media platforms and compelling content to turbo-charge traffic growth and create the most successful real estate website in the U.S."
Thomson said the deal will also give News Corp. "a significant marketing platform for our media assets."
The deal comes just months after another transaction in the online real estate sector, Zillow's (Z)  planned $2 billion acquisition of Truliaundefined .
Move CEO Steve Berkowitz said that News Corp. "shares our vision" of working with real estate professionals, "which is one of the many reasons this combination is such good news for our customers, consumers and the industry as a whole."
Move, which generated $29 million in Ebitda on sales of $227 million in 2013, will become an operating business inside Rupert Murdoch's publishing company while retaining its San Jose headquarters.
News Corp. received financial advice from Goldman Sachs' (GS)  John Waldron, with internal counsel Michael Bunder providing legal counsel along with a Skadden, Arps, Slate, Meagher and Flom LLP team led by Howard Ellin.
Move was advised by Mike Wyatt of Morgan Stanley (MS) and a Cooley LLP team including partners Jennifer Fitchen, Jodie Bourdet, Craig Menden, Thomas Welk, Mark Windfeld-Hansen, Jackie Grise.