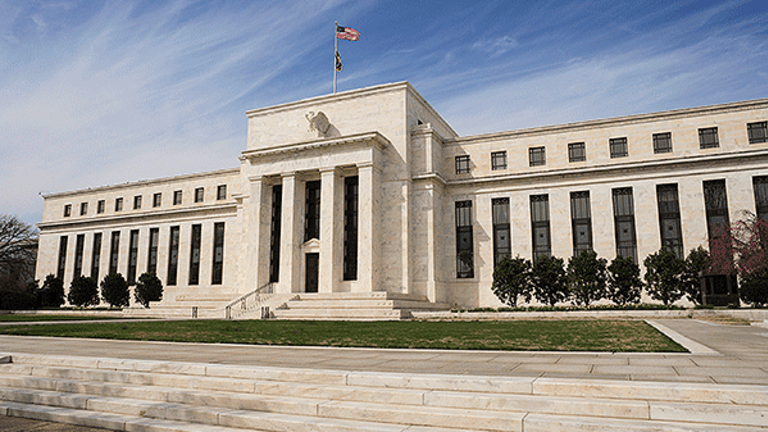 N.Y. Community Bank Scraps $2 Billion Astoria Deal as Fed Review Lingers
The combination had been under review by the central bank since October 2015, but analysts suggest the merger's failure does not mean the Fed is opposed to consolidation in banking.
New York Community Bancorp (NYCB) - Get Free Report and Astoria Financial (AF)  called off their $2 billion cash and stock deal on Tuesday after it became clear the Federal Reserve wouldn't sign off on the merger this year.
The two institutions had suggested earlier that they would scrap the combination if it wasn't completed by then. In a short statement, the banks said that their boards mutually agreed not to extend the agreement and that they were terminating it as of Jan. 1.
Astoria didn't respond to a request for comment, and NYCB declined to comment.
The two banks announced the deal in October 2015, adding at the time that they expected it to close in the fourth quarter of this year and that either party could call it off if that timetable wasn't met. 
The Federal Reserve said in January it was extending its review of the transaction, raising speculation that regulators may be concerned about consolidation in the industry. 
The merger would have taken New York Community Bancorp from $49 billion in assets to $64 billion, putting it in a new tougher regulatory category that would have subjected it to closer regulatory scrutiny and higher capital requirements as a Systemically Important Financial Institution, or SIFI.
Banks with $50 billion or more in capital become designated as SIFIs and as a result are subject to tougher restrictions, including central bank stress tests and the obligation to write living wills to explain how they would dismantle themselves if they failed -- without creating havoc in the markets.
The deal's rejection may also be related to rising interest rates and the stronger position of banks relative to the lackluster growth environment at the end of 2015.
It would be a mistake to interpret the outcome of New York Community's transaction as suggesting that the Federal Reserve opposes consolidation in the banking sector, Cowen Washington Research Group analyst Jaret Seiberg said in a report. "Our view remains that regulators understand the need for consolidation and want to see more deals," he said.
But it's not clear whether the central bank is becoming more critical of combinations that would create systemically important banks. The Fed has approved at least one such deal: CIT's (CIT) - Get Free Report $3.5 billion acquisition of OneWest Bank NV in 2015, which created an institution with nearly $70 billion in assets.
"Nothing we have heard suggests the deal could not have eventually won Federal Reserve approval," Seiberg said.
He argued that it's unlikely any policy objections caused the combination's failure. "That would suggest other factors, like rising interest rates or a rally in bank valuations, influenced the outcome," he said.
Prior to striking a deal with New York Community Bancorp, Astoria Financial had  been under pressure to consider strategic alternatives by bank-specialist activist fund Basswood Capital Management LLC.
One analyst had previously noted that Astoria may have been driven to sell, in part, because of the low-rate and tepid growth environment that had existed in 2015.