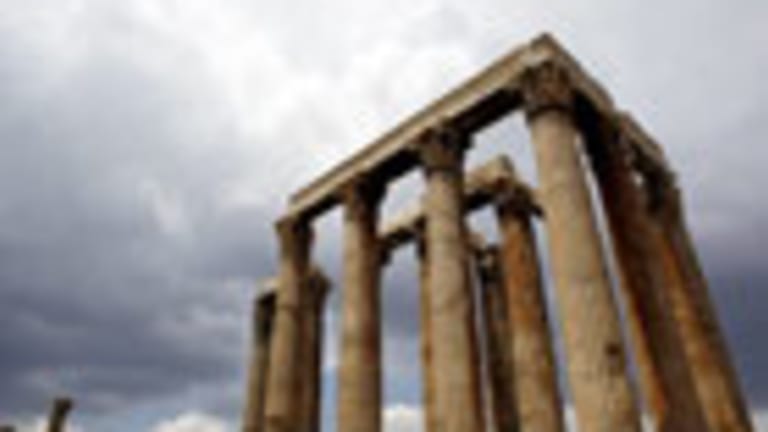 Greek Bailout Deal Gives Adrenalin Shot to Privatization Process
Greek asset sales are back on the table after the country caved to eurozone leaders' demands for talks on an €86 billion ($95 billion) bailout package to keep Greece afloat.
LONDON ( The Deal) -- Greek asset sales are back on the table after Prime Minister Alexis Tsipras caved in to eurozone leaders' demands for talks on an €86 billion ($95 billion) bailout package to keep the Mediterranean country afloat and inside the single-currency club.
The agreement came after a record 17 hours of testy talks at a Brussels summit that wrapped up after daybreak. It paves the way for negotiations on a third bailout package for Greece, provided it sticks to the script.
Speaking after the meeting, the language of European Union leaders was upbeat but tempered with not-so-subtle warnings to Tsipras about what needs to happen next.
"The decision gives Greece a chance to get back on track with the support of European partners," EU President Donald Tusk told journalists after the meeting. "I welcome the progress and the constructive position of Greece that helps to bring back trust among eurozone partners."
But there are still "strict conditions" to meet, including the approval of lawmakers and Greece and several other countries, for bailout negotiations to formally begin, Tusk said.
European markets rose on the news, with the CAC 40 up nearly 2% in France and the DAX 1.24% higher in Frankfurt.
The deal entails a "significantly scaled-up" privatization program, transferring €50 billion worth of state assets to an independent fund that will either try to sell them or generate money from them. Contrary to press reports that the fund would be based in Luxembourg, it is to be established in Greece and managed by Greek authorities under European supervision.
The previous privatization program, stalled for months by Greek political turmoil, was never in the fast lane to begin with, with land development projects making up the bulk of completed asset sales. Then there was the €400 million sale of Hellenic Gas Transmission System Operator, or Desfa, to State Oil of the Republic of the Azerbaijan Republic, known as Socar, agreed to in December 2013, notified to EU antitrust regulators in October and held up by case handlers since November to gather more information.
In her post-summit remarks, German Chancellor Angela Merkel spoke of eurozone solidarity and expectations of Greece in the same breath.
"We continue to follow the basic principles we've always used for saving the euro: solidarity among member countries on the one side and, on the other, individual responsibility for countries where changed must be made," she said.
"Trust has to be re-established," Merkel said. "Those responsible in Greece have to take political responsibility for what we've agreed here in order to ensure it is implemented."
The Greek parliament has until Wednesday to pass into law a laundry list of creditor demands. They include streamlining the value-added-tax system, cutting pension costs and implementing the EU's Bank Recovery and Resolution Directive more than six months behind schedule.
Despite the initial relief at Monday's agreement, observers said that there is still a lot of uncertainty.
"The champagne bottles should still remain the fridge for a while," Carsten Brzeski, chief economist at ING-DiBa in Frankfurt, wrote in a research note. "This morning's agreement is a typical European fudge, made possible by the fact that the Greek people are currently still overwhelmingly in favor of eurozone membership and the eurozone's willingness to avoid Grexit."
Read more from
: