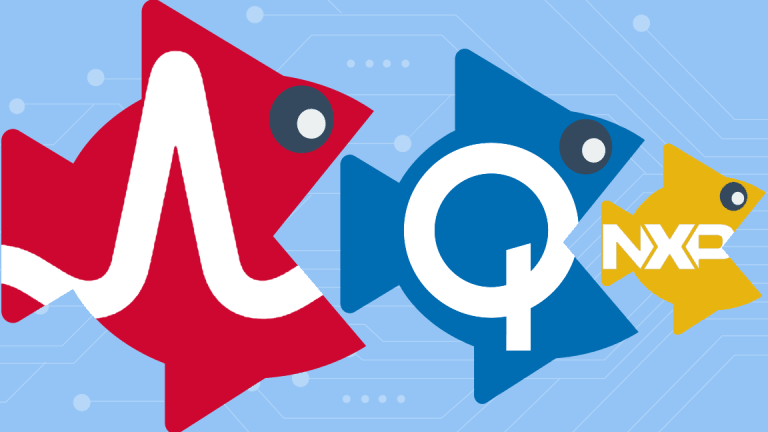 NXP Is Really Worth $120 to $150 a Share, Says This Crafty Report
Qualcomm is seeking shareholder approval for its $110 a share offer for NXP, but the situation is complicated by the fact that the chipmaker is itself in the midst of a hostile takeover attack from rival Broadcom.
Elliott Management's Paul Singer on Wednesday sought to bolster further his efforts to drive Qualcomm Inc. (QCOM) - Get QUALCOMM Incorporated Report into paying more than its $110 a share bid to buy NXP Semiconductors (NXPI) - Get NXP Semiconductors NV Report by issuing a 19-page UBS report it had commissioned suggesting that the chipmaker was worth between $120 and $150 a share on a standalone basis.
The UBS study looked at NXP's historical financials and at two sets of peers, one provided by NXP in its financial reports and another from the automotive semiconductor industry, to reach its conclusion. It was issued after Elliott Management, a 6% NXP shareholder, said Monday its research suggests that NXP is worth $135 a share. Elliott is employing a tactic it has used before that has become known as bumpitrage. Qualcomm needs 80% of shareholders to approve its acquisition of NXP and Elliott is seeking to convince other shareholders to ask for more.
The situation is complicated by the fact that Qualcomm is itself in the midst of a $130 billion hostile takeover attack from rival Broadcom Inc. (AVGO) - Get Broadcom Inc. Report . Broadcom is seeking to oust Qualcomm's entire board and on Monday said that it had filed a premerger notification under the Hart-Scott-Rodino antitrust rules. Qualcomm, which has rejected Broadcom's overture, may be incentivized to pay more to close its NXP acquisition because the combination would complicate the hostile bid and proxy war. Nevertheless, Broadcom has offered to acquire Qualcomm with or without NXP. 
On Monday Qualcomm responded to Elliott's assertion that NXP was worth $135 a share with a statement arguing that Singer's value assertion for NXP is "unsupportable and clearly nothing more than an attempt to advance its own self-serving agenda." Qualcomm said it is committed to closing the NXP acquisition for $110 a share, though the chipmaker's CEO, Steve Mollenkopf, recently said that he expected there to be "lots of discussions" about the price for NXP.
The person familiar with the situation noted that a key reason he believed that investors wouldn't accept the $110 a share offer is because there has been a substantial rotation of NXP's shareholder base in recent months, where a large segment of the company's stock is now owned by hedge funds and merger arbitragers that will push for a higher price. According to FactSet, about 43% of NXP's shares are owned by hedge fund managers including Soroban, Elliott and HBK Investments LP.
He added that since Qualcomm agreed to buy NXP in October 2016 for $47 billion the semiconductor space has as a whole shot upwards, which also suggests that NXP would be worth more on its own. Also, he argued that NXP is worth significantly more now that it has integrated its December 2015 $11.8 billion purchase of Freescale Semiconductor.
Piero Novelli, co-executive chairman of global investment banking and global head of M&A at UBS, is advising Elliott in its NXP effort.
Activists on occasion hire investment banks to write up white papers or provide other assistance in their campaigns.
More of What's Trending on TheStreet: