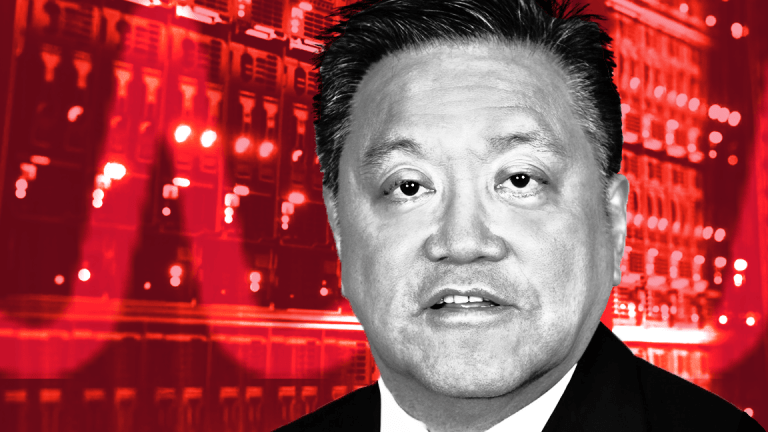 Inside Broadcom CEO's Latest Strategy to Woo Qualcomm Investors
The chipmaker behind a $146.4 billion hostile bid for Qualcomm cut back on the number of directors it is seeking to elect in a proxy war set for March 6.
Action Alerts Plus holding Broadcom Ltd. (AVGO) - Get Free Report  CEO Hock Tan on Tuesday cut back on the number of dissident director candidates he is seeking to elect to the board of Qualcomm Inc. (QCOM) - Get Free Report  from 11 to six, in a move he hopes will convince big investors to back a $146.4 billion hostile takeover of the chipmaker.
The reduced slate emerged as both chipmakers are set to meet Wednesday to discuss if any deal could be reached amicably, according to a person familiar with the situation. The meeting emerged after Qualcomm last week rejected a heightened $82 a share bid from Broadcom.
It is unclear why Broadcom has cut five director candidates out of its slate. Broadcom suggested in its release that it made the move after shareholders indicated that they would like to see some "continuity" on the Qualcomm board.
The move suggests that Hock is trying to compromise, in a bid to gain more support from the company's sizeable institutional investor class who would like to support Broadcom but want some existing Qualcomm directors around to oversee what is expected to be a long and complicated, global regulatory review of the deal. The person familiar with the situation added that some shareholders have also expressed to Broadcom that they wanted to back Broadcom but that they also wanted existing Qualcomm directors on the board during the lengthy review who understand and have experience with running the business.
However, in actuality, the reduced slate would have little impact on the outcome, since Broadcom's six candidates would still control the 11-person board if elected at an annual meeting scheduled for March 6. As a result, if Broadcom wins its director battle it still would have enough directors on its board to push Qualcomm to accept its bid.
The reduced slate emerged as both Qualcomm and Broadcom are in the midst of submitting preparations and meeting with the two major proxy advisory firms, Institutional Shareholder Services, and Glass Lewis.
ISS and Glass Lewis are expected to provide investors later this month with influential recommendations about whether to back Broadcom's slate of director nominees. A reduced slate could be help Broadcom convince ISS or Glass Lewis to back the hostile bid. The person noted that Broadcom, which issued a presentation on its offer, is meeting with ISS today. The support of ISS and Glass Lewis will provide a significant boost to one side of the battle because a broad swath of big institutional investors rely on their recommendations and other large shareholders consider their analysis as they formulate their own decision. 
The new slimmed down slate of nominees also emerged as Broadcom announced on Monday that it had raised $100 billion from a dozen banks and a private equity consortium including Silver Lake LP, KKR & Co. (KKR) - Get Free Report  and CVC.
The reduced slate also emerged as Qualcomm is in the midst of seeking to complete its $47 billion acquisition of Action Alerts Plus holding NXP Semiconductors NV (NXPI) - Get Free Report , a deal that is being complicated itself by Elliott Management Corp.'s Paul Singer, an activist investor, who is seeking to have Qualcomm pay $135 a share, significantly more than its agreed-upon $110 a share NXP offer.
Broadcom has said it will buy Qualcomm whether or not it closes the NXP deal. However, Qualcomm may be betting that its acquisition of NXP, if it can close, will complicate Broadcom's offer and act as a poison pill on its bid. As a result, it is likely that Qualcomm will be under pressure to hike its bid for NXP so it can complete that deal.
Broadcom's bid values Qualcomm's equity at just more than $120 billion. Broadcom previously suggested that Qualcomm would have $25 billion in debt if it completed the purchase of NXP, which would push the deal value above $145 billion. Of the $82 per share, about $60 was to be paid in cash the remainder would be stock.
 -- Chris Nolter contributed to this report.