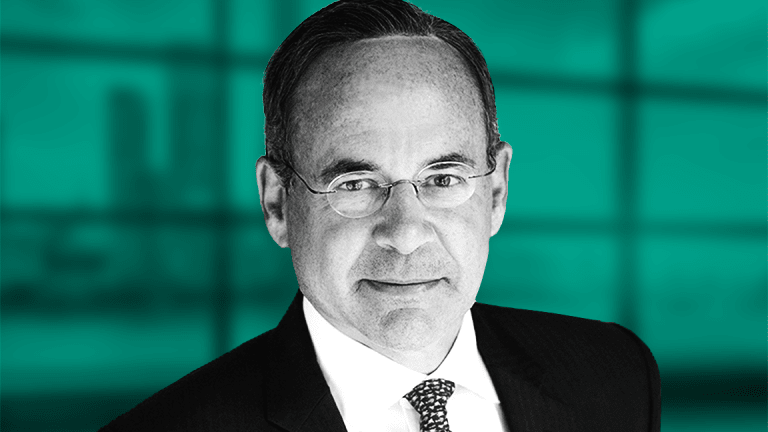 Betting on Brooklyn: One Major Retail Landlord's Survival Plan
The Deal sits down with Madison International Realty's Ronald Dickerman to discuss the changing face of retail and the company's recent $1 billion-plus acquisition of real estate surrounding Brooklyn's Atlantic Center.
Real estate has long served as a honey pot for the likes of Sears Holding Corp. (SHLD) and Macy's Inc. (M) . But as 2018 gears up to be another devastating year for brick-and-mortar retail, even real estate players are now falling victim to the so-called apocalypse.
Not every piece of retail real estate, however, is vulnerable. According to Ronald Dickerman, the founder of Madison International Realty, retail's slow purge has a blind spot: Dense, urban retail with pragmatic tenants.
And that's exactly what he intends for Madison's 2.1 million-square-foot retail portfolio in New York and New Jersey that it acquired from Forest City Realty Trust. Valued at $1 billion, the portfolio includes Brooklyn's Atlantic Center and Atlantic Terminal, near Barclays Center.
Madison focuses on investment in existing retail properties, and had already owned a 49% stake in the Atlantic Center portfolio before the full acquisition. While Dickerman isn't sure if retail at large can survive the wrath of Amazon.com Inc. (AMZN) , he's certainly not shying away from making retail bets of his own — including a small stake in Saks owner, Hudson's Bay Co. (HBC) . Read on for Dickerman's redevelopment plans and his take on New York City's luxury retail scene.
The interview has been edited and condensed for clarity. 
The Deal: Why did you buy the remaining stake in Atlantic Terminal?
Ronald Dickerman: It's a very interesting puzzle. It puts us as either the largest or second largest retail landlord in New York, and it allows us to evade the narrative of Sears and Macy's. Because these are urban locations in dense demographic areas. We've got 2.8 million visitors a year coming and going through Barclays Center. Atlantic Terminal is above one of the busiest subway stations in New York City. Next door, Forest City is building a 6,000-unit development. It's pretty hard to screw this one up.
What are your plans with the property?
We are going to re-tenant and redevelop. We have plenty of room to raise rents. We want people to say, after seeing a game or a concert at Barclays, 'Let's to go Atlantic Terminal and grab a bite to eat.' We are going to do a facade redevelopment, some interior renovations, and definitely food and beverage concepts. There's a space on the third floor that could be experiential retail.
Are you replacing tenants? Victoria's Secret takes up a big space in Atlantic Terminal and we know that L Brands hasn't done well recently...
We're not necessarily looking to replace tenants on a wholesale basis. Nothing is broken here. We're 96% occupied. Tenant sales are strong.
So what are the investment opportunities here?
We bought the portfolio because it's an unbelievable opportunity and we want to make the properties better with some facelifting and redevelopment. We'll raise rents from $30 per square foot to $60. Our rents are so below markets that it would be a blessing in disguise if we had any closures, because we'd immediately able to mark to market.
What do you mean by evading the narrative?
That we have a chance to succeed in this retail apocalypse, that the baby is being thrown out of the bathwater. We're also working with other retail players, like Simon Property and DDR. We're invested with Hudson's Bay Company. We pick our spots very carefully, typically urban retail with dense demographics and grocer-anchored retail.
Are you going to try to get Walmart to anchor one of your properties?
I don't think it'll happen. They haven't done a lot of urban investing.
What kind of retail do you avoid?
The vast majority of Macy's' and Sears' in suburban malls. Also the Ralph Laurens of Fifth Avenue, being priced out after only two years. There's been a tremendous amount to store closures on Fifth Avenue and Third Avenue.
Do you think it's a testament of still-slumping luxury?
No, I think it's a rental rates issue. These guys are paying $1,000 per square foot.
Are you concerned about slowing mall REITs?
REITs have gotten a little softer, mainly because of slowing economic growth and rising interest rates, but I think they're recovering now.
What do you think of the idea that real estate is the salvation of these dying department stores?
With a company like Sears, someday the value of the retailer will be so low that the real estate value will surpass the value of the retailer so they'll have to redevelop the assets but I can't tell you where those lines cross. The fact that Macy's' stock has come back maybe indicates that we've found a bottom on the retail situation.
Hudson's Bay is a department store. What piqued your interest in its business?
Well, we're a small shareholder in their operating business and a larger investor in their real estate. We've invested in 80-some of their big boxes and are leasing them back to Lord & Taylor and Galeria Kaufhof in Europe. They do the type of retail we like, which is urban retail with dense demographics.
Are you troubled by activist investor Jonathan Litt's proposals for Hudson's?
I think he's focused on the right thing, but I doubt he'll give them substantial trouble. They're working on interesting initiatives of their own, like the WeWork partnership.
Editor's note: This article originally appeared on The Deal, our sister publication that offers sophisticated insight and analysis on all types of deals, from inception to integration. Click here for a free trial.