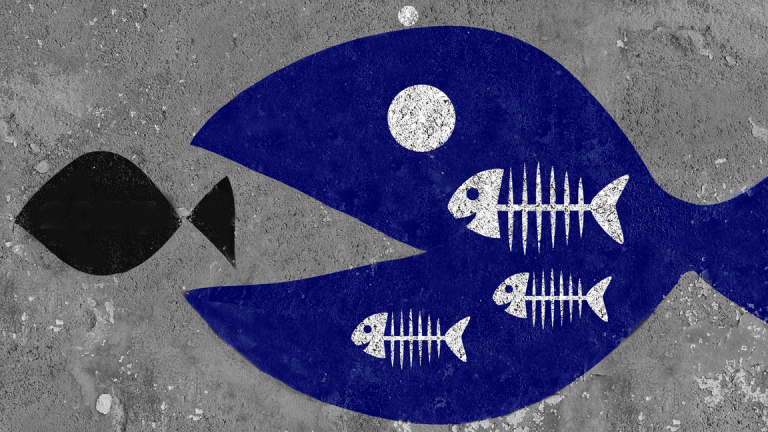 M&A Trends Still on Investors' Minds Despite Worries Over Tariffs -- ICYMI
Here's what you need to know now for Friday, June 15.
Stocks tumbled on Friday, June 15, after the U.S. imposed tariffs on about $50 billion in imports from China. The Dow Jones Industrial Average declined by 85 points, or 0.34%, to 25,090. The S&P 500 declined 0.11% and the Nasdaq was down 0.19%.
While the markets were focused on tariffs, TheStreet and its affiliates were still in full-fledged M&A mode. Lisa Botter, a senior editor at TheStreet's sister publication The Deal, weighed in on why H&M, the now-infamous fast-fashion retailer, should consider a merger even though its brass has been steadfast about the company's independence. The Stockholm-based retailer reported flat sales growth for the second straight quarter which "isn't a good look for the world's second-largest fashion retailer" she wrote, suggesting that H&M insiders should look to take the company private in the face of bad publicity and weakening sales caused by that bad publicity.
Elsewhere on the M&A front, some were wondering what might happen with privately held movie studio Metro-Goldwyn-Mayer. MGM announced this week that it has reached an agreement with former chief executive Gary Barber to purchase his remaining equity stake in the company for $260 million. The deal puts give MGM more control over its own destiny but is also a cash drain on a company that is already pretty levered and faces high costs in terms of production expenses and licensing. The case could be made, and was made last year by The Deal, that MGM may be ripe for a sale. The prediction came after an M&A rush on content that saw Legendary Entertainment, Dick Clark Productions, Relativity Media, Miramax Film, Time Warner Inc. and Starz all either land new backing or being sold outright. (The Dick Clark deal subsequently fell through.)
MGM's catalog includes the James Bond, Rocky and Stargate franchises and "The Hobbit" trilogy. Its current projects consist of "Fargo," "Vikings," "The Handmaid's Tale," "Get Shorty," "The Voice," "Survivor," "Shark Tank," "TKO: Total Knock Out," "Beat Shazam," "Lucha Underground," "The Contender" and "Condo." It also owns Evolution Media, which has produced "The Real Housewives of Orange County," "The Real Housewives of Beverly Hills," "Vanderpump Rules" and "Botched." Comcast (CMCSA) - Get Free Report  or Disney (DIS) - Get Free Report  might be able to make use of this catalog if they can't come to a deal on the Fox (FOXA) - Get Free Report  assets. This is, of course, just speculation at this point, though MGM is backed by private equity and you've got to imagine that at some point those firms backing it would look to sell.
This is an excerpt from "In Case You Missed It," a daily newsletter brought to you by TheStreet. Sign up here.