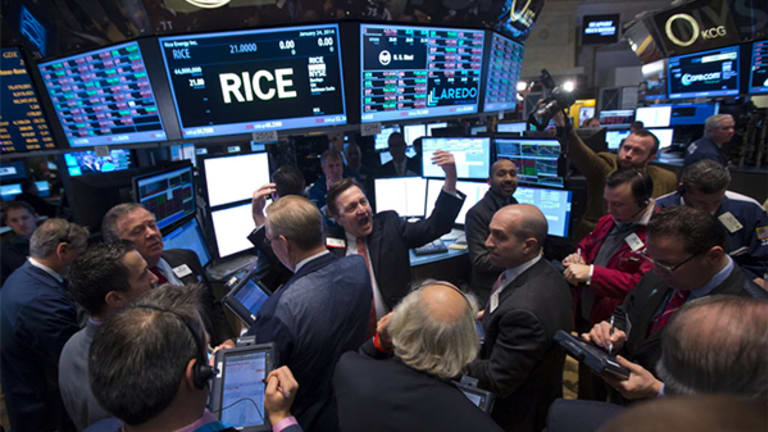 McDermott Int'l (MDR) Stock Soaring on Latest Rig Contract Announcement
McDermott Int'l (MDR) stock is rising after announced it was awarded a new contract from Saudi Aramco.
NEW YORK (TheStreet) -- Shares of McDermott International (MDR) - Get Free Report are higher by 10.06% to $5.14 in mid-morning trading on Tuesday, after the offshore drilling contractor announced that it was awarded a large brownfield contract by Saudi Aramco for the "engineering, procurement, construction and installation of twelve jackets for offshore oil and gas fields in Saudi Arabian waters."
The company didn't disclose the value of the contract but noted that this is the second award McDermott has received from the Saudi Arabian oil company this year.
McDermott believes the work will be completed by the end of the 2016 first quarter.
"The project called for an extremely responsive bid phase and for fast-track execution," McDermott's Middle East VP Tom Mackie said in a statement.
"Our ability to provide schedule certainty - through the provision of integrated EPCI services combined with the right technical solution to meet the challenging time constraints - was key to winning the project," Mackie continued.
Insight from TheStreet Research Team:
TheStreet's David Peltier commented on McDermott in a post on Stocks Under $10. Here is what Peltier had to say about the stock:
We maintain that management has the company firing on all cylinders, despite the recent volatility in underlying energy prices.

We currently have a two rating on the stock, which is currently changing hands around $5.10. If management can continue to deliver consistent results in the coming quarters, we believe that McDermott can move up toward $7.
-'McDermott Moves Higher in Saudi Contract' Originally Published on Stocks Under $10 on 5/26/2015.
Want more like this from David Peltier? Learn more about Stocks Under $10 Now!