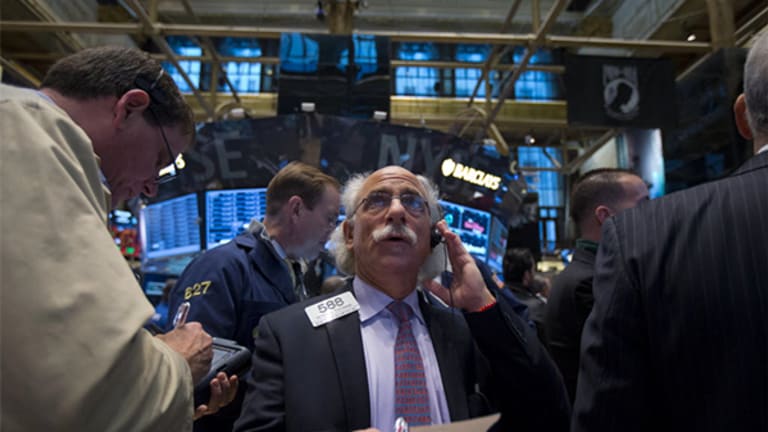 MaxPoint Interactive (MXPT) Stock Tumbling Today Despite Deutsche Bank Coverage Initiation
Maxpoint Interactive (MXPT) stock is down despite Deutsche Bank initiating coverage with a 'buy' rating and a $13 price target.
NEW YORK (TheStreet) -- Maxpoint Interactive (MXPT)  stock is down 2.51% to $9.71 in morning trading Tuesday despite Deutsche Bank initiating coverage with a "buy" rating and a $13 price target. 
Maxpoint is a leading player in the ad tech sub-sector focused primarily on digital local shopper marketing.  The company manages display ad campaigns on behalf of large national brands who sell locally helping to drive foot traffic and increased sales at retail outlets. 
"Our buy rating is based on our belief that Maxpoint will buck the negative stock performance for most of public ad tech, based on the company's unique approach and somewhat insulated competitive landscape," analysts said. 
Analysts believe that MaxPoint should have ample runway to grow its business because it operates in a very large total available market, with over $50 billion for local shopper marketing campaigns majority of which is spent offline.  
The company also has a unique set of technologies that differentiate the approach toward local, namely its digital zip footprint, and it is insulated from the intense competitive dynamics we see in the national display space as its campaigns are contextual and not cookie-based, and address a different area in digital advertising, Deutsche Bank added. 
"The risks for MaxPoint shareholders are consistent with what we see across all of ad tech, namely the space has little visibility and companies operate on shorter duration revenue agreements, and a number of new technologies are emerging in the space that could disrupt MaxPoint's approach to local shopper marketing," analysts noted.
MXPT data by YCharts