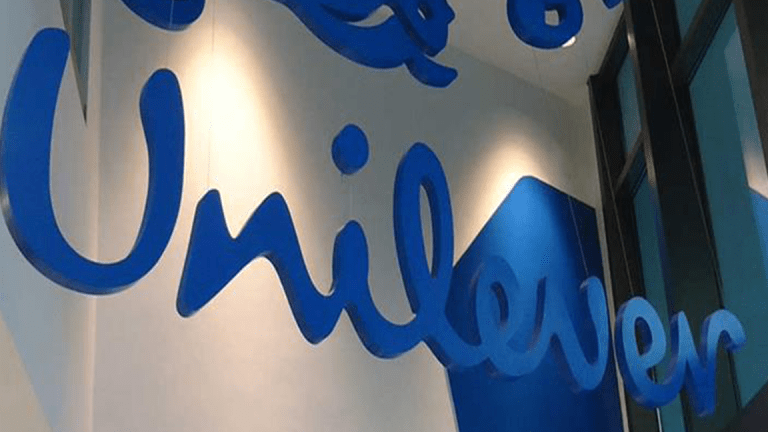 Mattress Firm Seeks to Close 700 Stores; Unilever Scraps Defensive Relocation
Here's what you need to know now for Friday, Oct. 5.
If you don't like your current neighborhood, neighbors or landlord, just move. Well for Unilever (UL) , it wasn't so easy. The consumer products giant has abandoned plans to scrap its dual-listing after shareholder pressure. Unilever said Friday that the simplification plans had not received support from a significant group of shareholders. Unilever in March said it would scrap its dual Netherlands and U.K. listing structure, opting solely for an NV headquartered in the Netherlands. Shareholders in the U.K. and the Netherlands were set to vote on the move at the end of October, however, many of the U.K., or plc, investors had said they would vote against the proposal, putting in doubt whether the company would get the 75% approval it needed. It was a creative tactic to avoid pressure from activists and/or hostile bidders, but removal of Unilever from the FTSE100 was not something equity holders were keen on. See my piece earlier this week about why inclusion in major indexes is important. Also feel free to reach out to any General Electric (GE) investor you know, they can tell you, too.
Scale is good, until it's not anymore. So is the case with Mattress Firm, the owner of the former Sleepy's brand, which filed for bankruptcy on Friday. It's not a public company so retail investors don't have to worry, but your local mattress retailer may be closing its doors soon. That's because the company said it expects to close about 700 of its 3,000-plus stores across 49 states. Founded in 1986, Mattress Firm has more than 3,230 stores in 49 states and posted sales of about $3.2 billion for the 12 months ended Sept. 30, court papers show. Steinhoff International Holdings NV acquired the chain in September 2016 for $3.8 billion, or $64 a share, roughly six months after Mattress Firm swallowed rival Sleepy's, the latest in a string of acquisitions that added nearly 2,000 stores from 2007 to 2016. Mattress Firm closed 90 stores in 2016 and 2017 and 40 in 2018, plus additional closures via lease expirations. Lenders declined to provide more funding until the retailer right-sized its real estate portfolio.
Markets Today: Stocks tumbled sharply on Friday, Oct. 5, after the U.S. added 134,000 jobs to payrolls in September, fewer than economists expected, and bond yields continued climbing. The Labor Department noted the declines came as Hurricane Florence hit the southeastern part of the country and businesses struggled to find qualified workers at a time of unusually low unemployment.
Michael D. Brown, Assignments Editor, TheStreet Inc.
Not already receiving In Case You Missed It daily?
Sign up here for this newsletter and other great free content from TheStreet