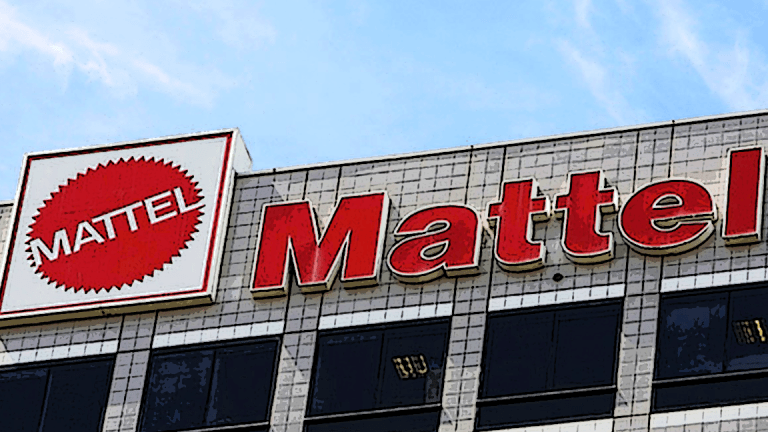 Mattel's Fisher-Price Warns of Sleeper's Risks After 10 Infants Die
Fisher-Price and the U.S. Consumer Product Safety Commission jointly alerted consumers about the sleeper following the deaths.
Mattel Inc. (MAT) - Get Mattel, Inc. Report subsidiary Fisher-Price is alerting customer of its Rock 'n Play Sleeper following the deaths of 10 infants.
The toy maker and the U.S. Consumer Product Safety Commission jointly issued a warning for the sleeper on Friday, advising against its use for infants who can begin to roll over, which is usually around 3 months of age.
The consumer  safety commission said it's aware of 10 infant deaths since 2015 related to the Rock 'n Play. The babies, all of whom were 3 months or older, had rolled on their stomachs or sides while unrestrained while in the device. 
The product is not under recall.
"Fisher-Price warns consumers to stop using the product when infants can roll over, but the reported deaths show that some consumers are still using the product when infants are capable of rolling, and without using the three point harness restraint," said the agency in a statement. 
It also warned against using blankets, pillows, stuffed toys or other items in the infant bed.
"A child fatality is an unimaginable tragedy," said Fisher-Price in a statement about the alert on Friday.
Saying it has a "long, proud tradition of prioritizing safety," the nearly 90-year-old company also said it takes responsibility for product safety seriously.

"The Rock 'n Play Sleeper meets all applicable safety standards, including those of the international standards organization, known as ASTM International, and is certified by the Juvenile Products Manufacturers Association," said the company.
The warning follows several safety-related incidents for the company over the past decade. Earlier this year, Fisher-Price recalled its Power Wheels Barbie Campers for repairs after potential safety risks were identified. Earlier, in 2016 and 2017, an infant cradle swing and motion seat were recalled over hazard fears. And in 2009, Mattel and Fisher-Price were ordered to pay a $2.3 million civil penalty for violating a federal lead paint ban, which was at the time the Consumer Product Safety Commission's highest such fine for that violation.
Mattel was flat in after-hours trading after closing up .22% at $13.55.