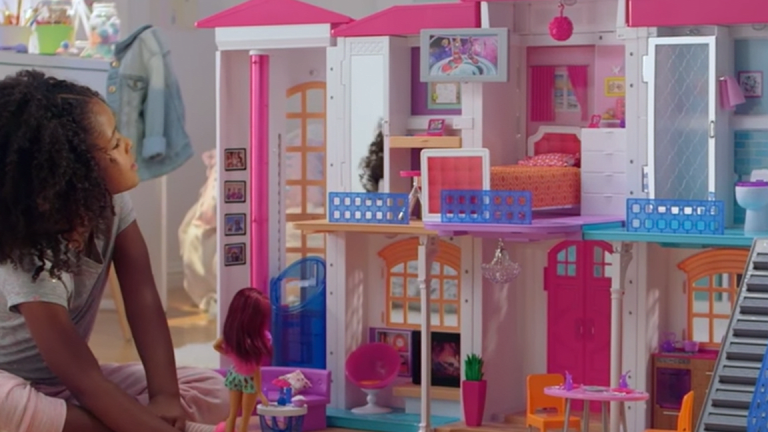 Mattel's Stock Explodes After Hasbro Takeover Speculation
Mattel shares surge amid reports of a $5 billion takeover from rival toymaker Hasbro.
Mattel shares surge amid reports of a $5 billion takeover from rival toymaker Hasbro.
Mattel Inc. (MAT) - Get Report shares jumped 20.86 to $17.67 on Monday, Nov. 13, following multiple media reports of a takeover approach from rival Hasbro Inc. (HAS) - Get Report
Mattel shares rose amid reports, first published by The Wall Street Journal, of a tie-up between the Barbie and Hotwheels maker with the owner of the Nerf and Monopoly brands.  
Hasbro's market cap of around $11.5 billion could likely absorb a takeover of Mattel, which has seen a nearly 50% collapse in its share price this year amid a fast-changing retail market that has already claimed rival Toy R Us Limited by way of a September bankruptcy filing.
Hasbro topped Wall Street estimates for its third-quarter earnings last month with a bottom line of $2.09 per share on sales of $1.79 billion, but lowered its outlook for the final three months of the year. 
However, CEO Brian Golder said the Toys 'R' Us bankruptcy filing "will not be an issue for us in 2018" and told investors that the Pawtucket, Rhode Island-based group has "increasingly found great homes for our great products."
"We paused shipment for a short period as we gain clarity," Goldner said. "Our finance and Toys 'R' Us commercial teams worked on an agreement we signed a few days ago... We just need to determine what Toys 'R' Us can receive in the next few months."
A look back at how Hasbro's CEO has put in a plan to win.
Goldner also recently told TheStreet founder Jim Cramer that Hasbro's "My Little Pony" franchise, the subject of a new Hollywood movie, is performing very well and that the company's packaged goods and game businesses both continue to see good box office sales and look forward to the home video and streaming revenue streams after that.
Home entertainment is a new category for Hasbro, but it's exciting and growing, he told Cramer on the Mad Money program last month, adding that he's looking forward to the 2018 movie lineup which will include Star Wars, Marvel, The Avengers, Han Solo and Transformers tie-ins.
Mattel reported dismal third-quarter financial results on Thursday, Oct. 26, with earnings per share of just 9 cents, well shy of the Street forecast of 58 cents, and said margins collapsed by 700 basis points. The bankruptcy of Toys R Us, which accounted for about 11% of Mattel's sales, helped drag down North American sales 22%, the company said.
Interestingly, the dire figures appeared to attract some value-hunters: Southeastern Asset Management Inc. said on Tuesday, Oct. 31 that it has built a 10.25% stake in Mattel, a holding that is topped only by PRIMECAP Management Co.'s 10.73% piece. 
Memphis-based Southeastern's recent investments include United Technologies Corp. , set to buy airplane parts maker Rockwell Collins Inc. COL for $30 billion including debt after pressure from fellow activist Dan Loeb, and Deltic Timber Corp. (DEL) , which Southeastern pressured to pursue a full range of strategic alternatives.
Hasbro shares closed at $91.45 each in New York Friday after rising 3.11% on the session to extend their year-to-date gain to 17.6%.
 --TheStreet's Laura Berman contributed to this report.
More of What's Trending on TheStreet:
China Just Found a Path to Unlocking Almost $300 Billion In Acquisitions In 2018