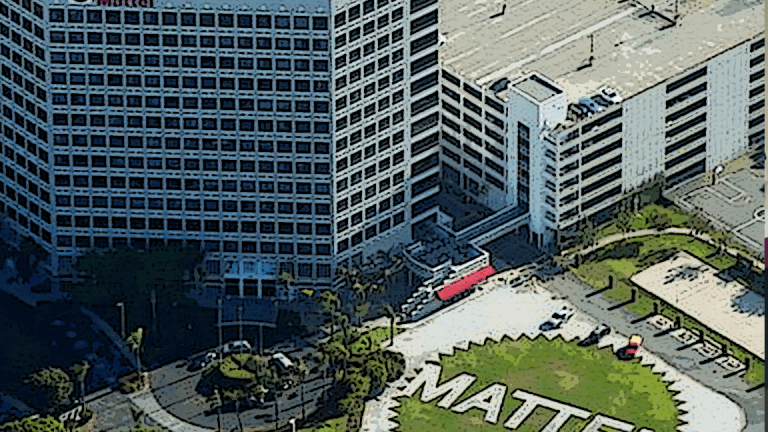 Mattel's Fisher-Price Pulls Sleeper Following Dozens of Infant Deaths
Company says deaths were caused by improper use; sees decline in after-hours trading.
Just about a week after warning customers of the risks of an infant sleeper device, Mattel Inc. (MAT) - Get Mattel, Inc. Report  subsidiary Fisher-Price is recalling its Rock 'n Play Sleeper.
The toy maker and the U.S. Consumer Product Safety Commission had jointly issued a warning for the sleeper on April 5, advising against its use for infants who can begin to roll over, after 10 reported deaths.
But on Friday, the toy maker and the consumer safety commission issued a recall for 4.7 million of the sleeper devices sold over the past decade or so.
Since the Rock 'n Play Sleeper was created in 2009, more than 30 infants have died in the sleepers, typically after rolling over while unrestrained, reported the U.S. consumer group.
"While we continue to stand by the safety of all of our products, given the reported incidents in which the product was used contrary to safety warnings and instructions, we've decided in partnership with the Consumer Product Safety Commission (CPSC), that this voluntary recall is the best course of action," said Fisher-Price in a statement. 
The company advised consumers to stop using the Rock 'n Play Sleeper and return it for a refund or voucher.
During the advisory earlier in the month, Fisher-Price said it has a "long, proud tradition of prioritizing safety" and that the sleeper "meets all applicable safety standards, including those of the international standards organization, known as ASTM International, and is certified by the Juvenile Products Manufacturers Association."
Past safety-related incidents for the company over the past decade include one earlier this year, when Fisher-Price recalled its Power Wheels Barbie Campers for repairs after potential safety risks were identified. In 2016 and 2017, an infant cradle swing and motion seat were recalled. In 2009, Mattel and Fisher-Price had to pay a $2.3 million civil penalty for violating a federal lead paint ban.
 Mattel, which closed up .74% to $13.60 on Friday, was down by 1.84% in after-hours trading.